Available Resources
Please use the following links to access your resource.
Our guide to getting parents on board and encouraging them to allow their children to join your school trip.
Sending your child abroad without you, quite possibly for the very first time, is a daunting prospect for any parent. In order to run your school trip, you're going to have to persuade parents that a) it's a worthwhile use of their child's time and their money and b) that their child is going to be safe.
First steps
Firstly, you'll need to send out a letter making parents aware of the trip.
The next step is often a parents' evening which is, in our experience the best way to address parents' concerns and get them on board with your trip.
A PowerPoint presentation is a great way to reinforce the information you provide to parents. You could even share it via email or the school's website after the event.
Here are the main concerns you'll need to address: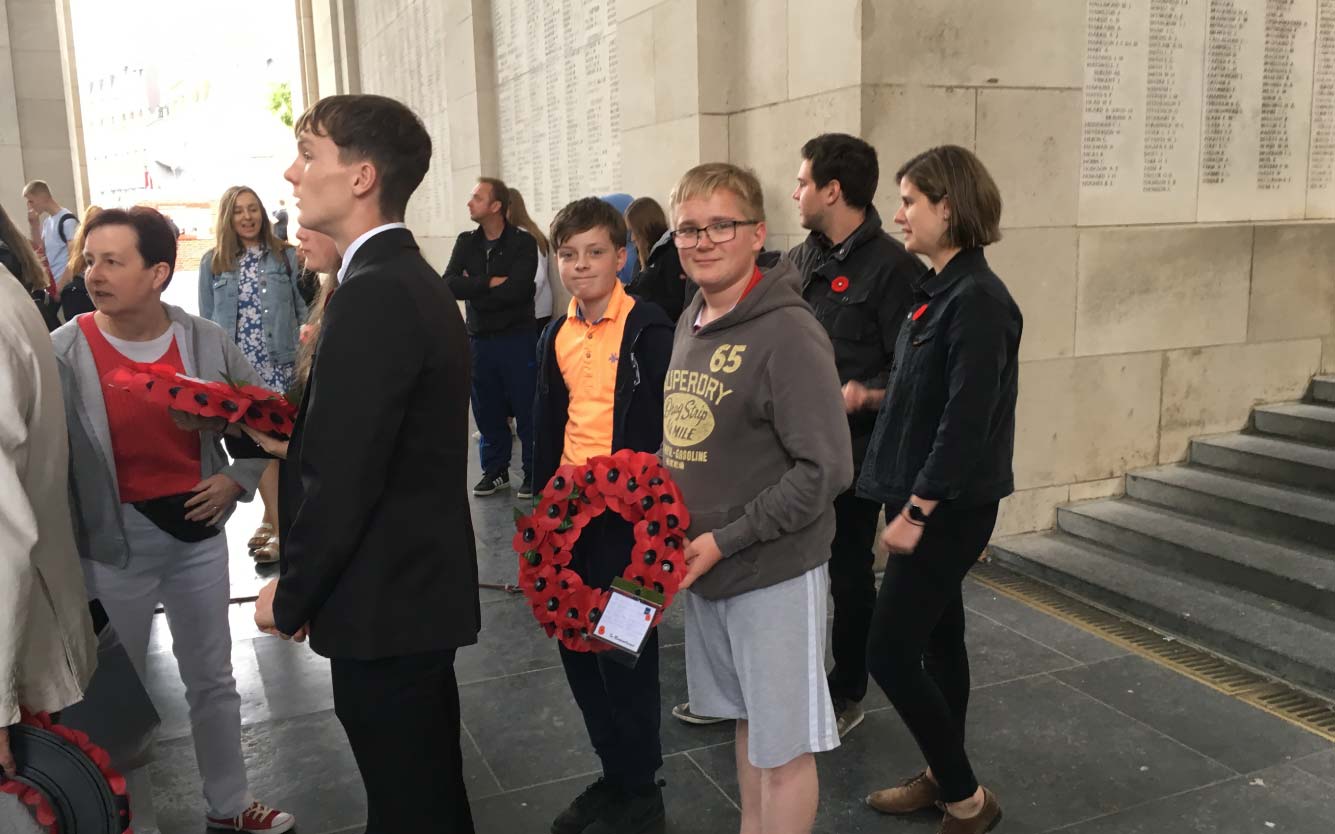 Why should I send my child on this particular trip?
School trips are an extracurricular activity and can be expensive. You'll need to tell parents where and when you're going and, of course, what your objectives are.
So, if you're planning a history trip to Belgium, don't just say you're going on a trip to the WW1 battlefields, explain that this trip will bring the period to life for the students and will help them understand the futility of war.
Now go on to explain the other benefits of the trip for students. For example, it will help to develop their independence, as they'll have to take responsibility for their own property and timekeeping.
It's also a great bonding experience for them and their classmates. And it will broaden their horizons too, as they experience other cultures.
Why not show them the power of school trips with our video?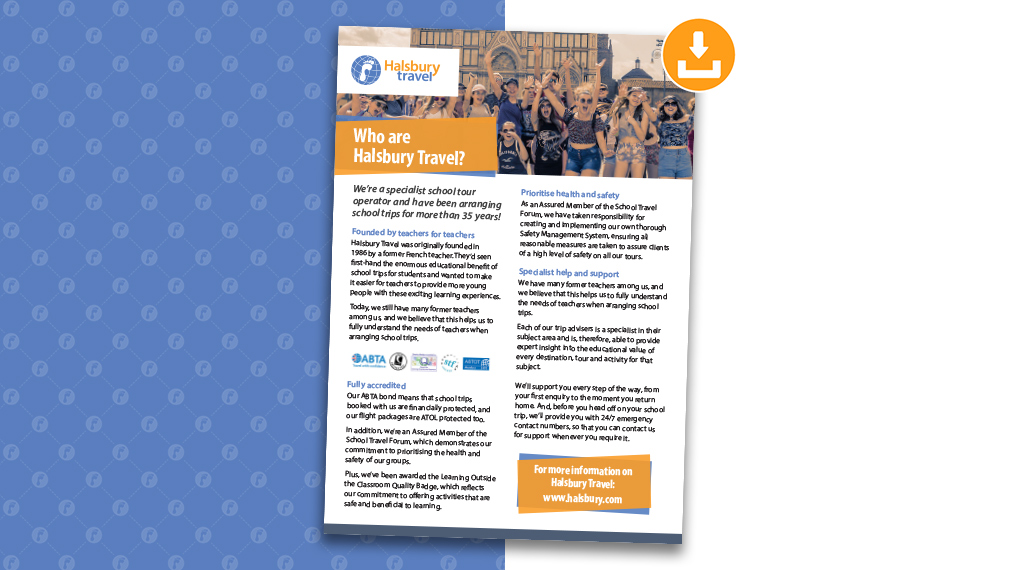 How has the trip been organised?
Your students' parents will want to know more about how your tour has been arranged, including information on your chosen tour operator.
Questions they'll have include: are they a financially stable company? Will our money be safe? Will our children be safe travelling with them?
If you're travelling with us, please feel free to download this handout to provide parents with the information they need to know about Halsbury.
Alternatively, we're very happy to pop along to your parents' evening to help you answer questions about us and the trip itself! Please just contact us if this is something you require.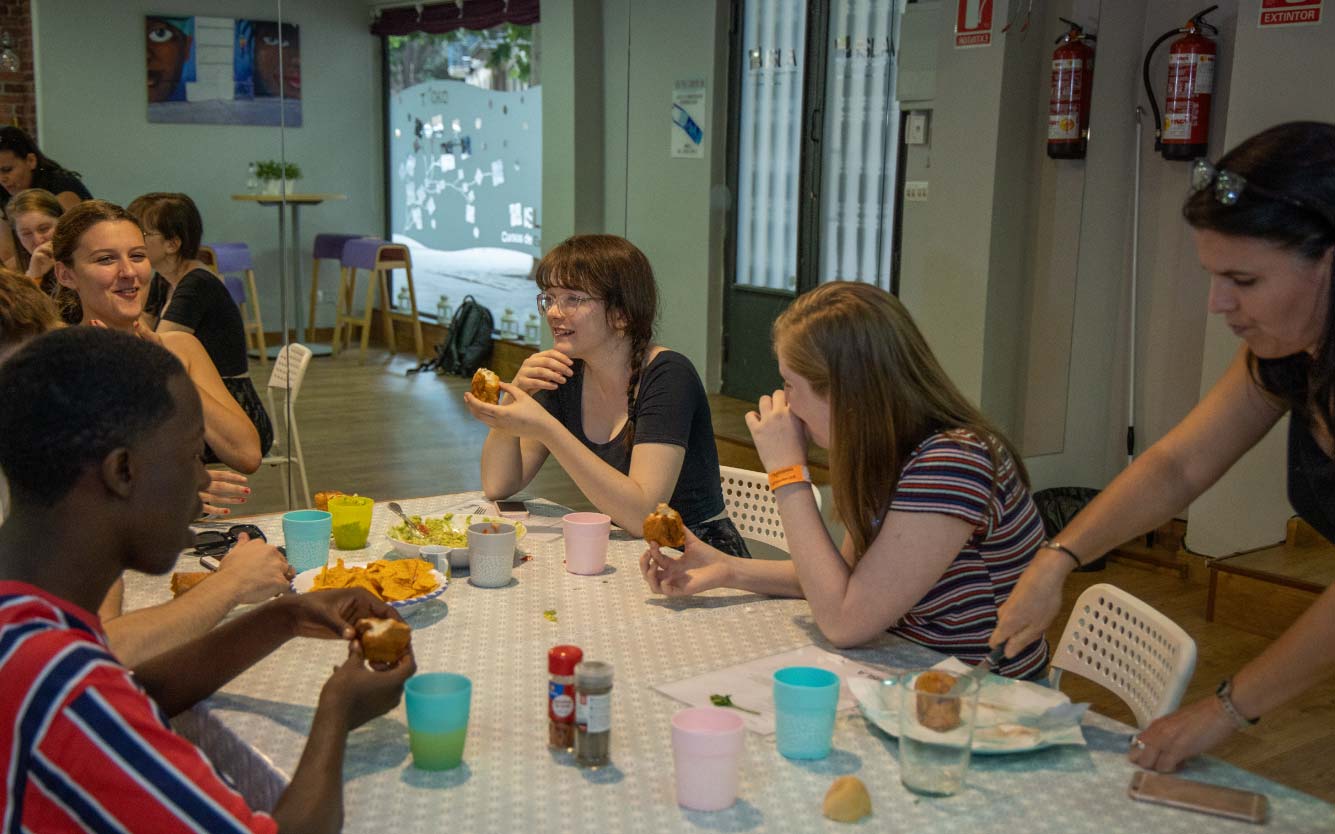 Will my child's medical and dietary requirements be catered for?
It's not a problem to accommodate for most medical conditions and dietary requirements. But it's a good idea to inform parents at this stage that they will need to provide you with information on any medical conditions and dietary requirements as soon as possible, so that we can make sure these are properly catered for.
And while we're on the subject of health, if you're travelling to Europe, it's a good idea to remind parents at this stage that they should obtain a GHIC/EHIC card for their child if they do not already have one. They can get this free via the NHS.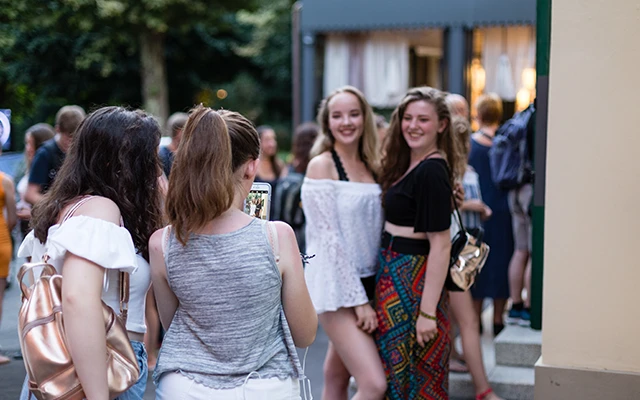 How are we going to keep in touch?
Your students' parents will be nervous about them going abroad without them. The best way to allay their fears is to keep them updated via social media. You can upload pictures and updates to show them what a great time their kids are having. And you can even use it to keep them updated about your arrival time back at school at the end of the trip.
See our guide to social media »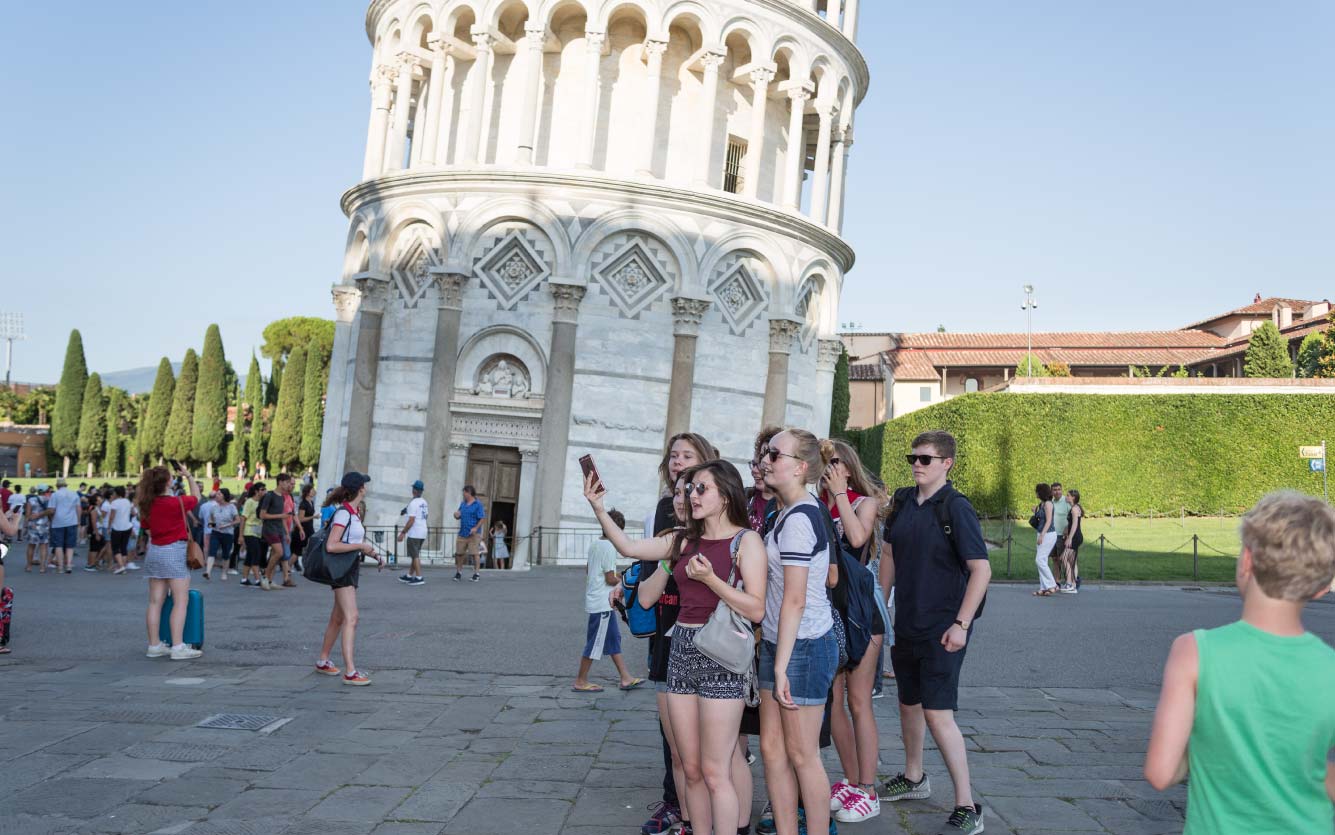 Mobile Phones
It's also worth mentioning at this point what your policy will be on students bringing and using mobile phones.
If you are going to allow students to bring phones with them, it might be worth reminding parents to look into roaming charges etc.
And it's also worth reminding them that insurance often doesn't cover mobile phones – for some it may be less risky to bring a pay as you go phone!
They'll also want to know whether they'll be given a contact number for you, in case they're unable to reach their child.
We hope that this has helped you to cover some of the main concerns that parents may have.
Of course, if we can be of any further assistance at all in terms of providing information, or even attending the parents' evening in person, please don't hesitate to contact us.