We're here to make your life easier. Find out some of the benefits you can look forward to with Halsbury.
The biggest benefit for Group Leaders booking with Halsbury is that we'll be there to support you every step of the way.
But here are a few other perks you can look forward to when booking with us:
Inspection Visits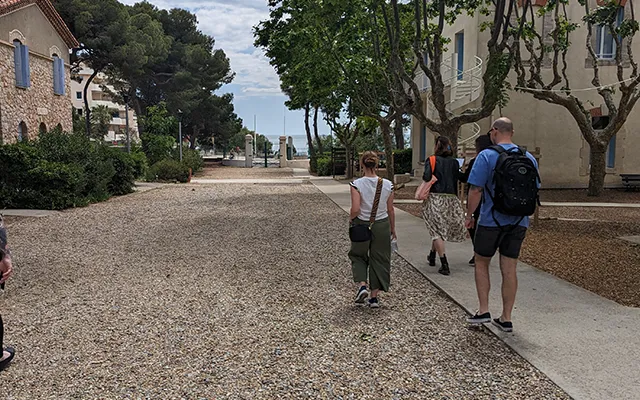 We understand that you may wish to visit your accommodation and resort prior to your school tour, in order to better plan and prepare for the trip.
We will be more than happy to organise two nights' bed and breakfast for two people sharing a twin room at your chosen accommodation.
This will be provided free of charge upon receipt of your first deposits (subject to availability, transport not included).
Free Place Ratio
We recognise that groups of young people need appropriate supervision. Our standard trips including the following free place ratios:
1:8 for coach tours and two day trips
1:10 for air tours and one day trips
Please note that we are able to customise the free ratio to your needs - just let us know at the time of enquiry and we will be happy to discuss some options with you.
Peace of Mind

We have both ABTA and ATOL bonds which financially protect all our customers. This means that when you pay your money to us, you can rest assured that it is completely safe.
Detailed Information Pack
We supply all Group Leaders with an information pack prior to travelling. This pack includes details about transport, excursions, locations, accommodation, contact numbers and copies of other important documents.
24/7 Contact
We support Group Leaders from the very beginning to the very end of their trip. We provide all our customers with 24-hour emergency contact numbers to ensure that any unexpected events can be dealt with quickly and efficiently by our highly trained staff.
Free Promotional Materials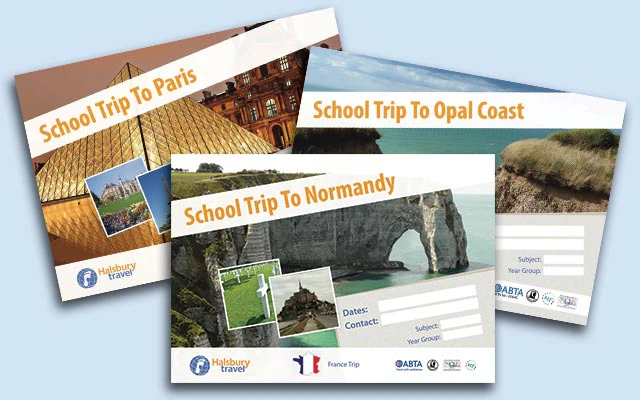 Promoting your school trip to pupils and parents is very important. We provide a variety of promotional materials including posters to advertise your trip in school and an example power point presentation which you can adapt to show your parents and pupils.
Excellent Emergency Procedures
Halsbury Travel is available, able and willing to assist at any time of day or night with all the necessary resources.
Transport:
We have contacts to arrange replacement coaches in Europe 24 hours a day. We will not leave our coach operators or breakdown services to deal with a mechanical problem on their own.
We will liaise with your driver and the operator to monitor progress and we will be making contingency arrangements to send you a new coach in case they cannot fix your vehicle within a reasonable time scale.
We can also re-arrange Channel crossings at a moment's notice if a network is closed, on strike or blockaded, as we have accounts with all major operators.
Accommodation:
Halsbury Travel can find accommodation at short notice for staff and pupils if they have been delayed because of illness or accidents.
We can also usually arrange for them to return to the UK at no extra charge on one of the many coaches we have in the resort.
Unforeseen Circumstances:
Halsbury Travel always deals with emergencies quickly and professionally.
The 2010 volcanic ash cloud caused chaos when flights were delayed across Europe - we arranged for all of our school parties to be brought back to the UK within seven hours of these cancellations.
We have also rushed to the aid of a school group which had left their passports in the hotel safe.
Whatever the problem, our trained professionals are on hand to help deal with the unexpected.