Available Resources
Please use the following links to access your resource.
Download
School trips offer a huge range of benefits for students, not all of them purely academic. Find out more.
Wondering whether arranging a school trip is worth it?
Or perhaps you're struggling to get your trip signed off?
School trips offer a huge range of benefits for students, not all of them academic. A school trip can be a truly formative experience in terms of their personal and social development too.
Download our Benefits of School Trips presentation!
Here are just a few of the benefits a well-organised school trip can offer students: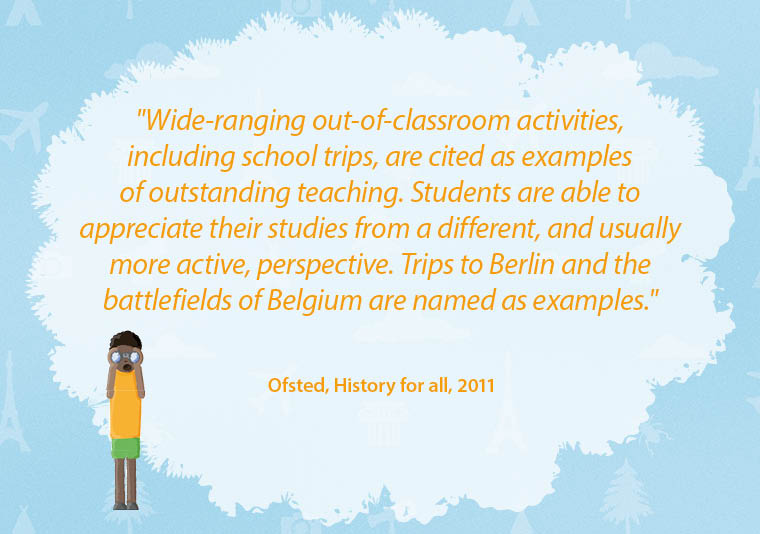 Reinforcement
By seeing for themselves what they've been learning about in class, your students will gain a better, deeper understanding of the topic.
This is particularly important if what they're studying is likely to come up in exams, as they'll be able to call on their practical experiences of the subject when answering exam questions.
School trips can also help your students to understand the importance of what they're studying, making them more motivated to learn and retain the information.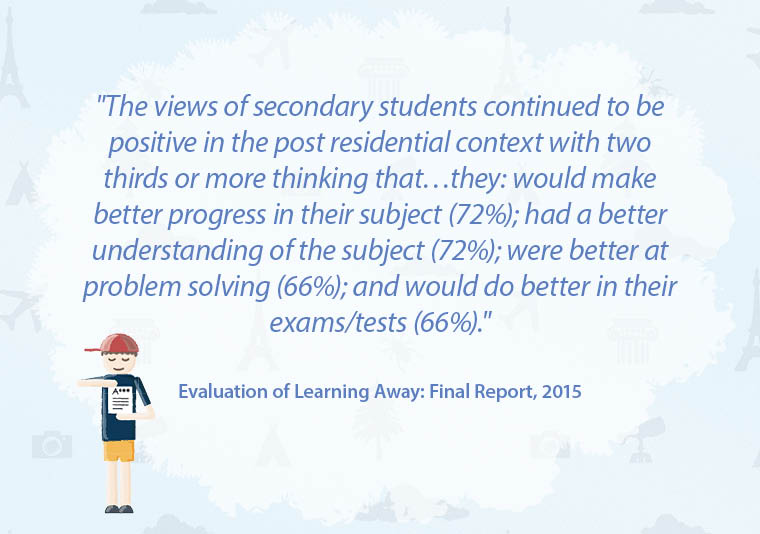 Higher achievement in exams
A school trip will give your students practical memories to draw on during exams. They'll be able to look at the questions and relate at least some of them to what they've seen and experienced for themselves on the trip, retaining information that could really allow them to take advantage of the marks available!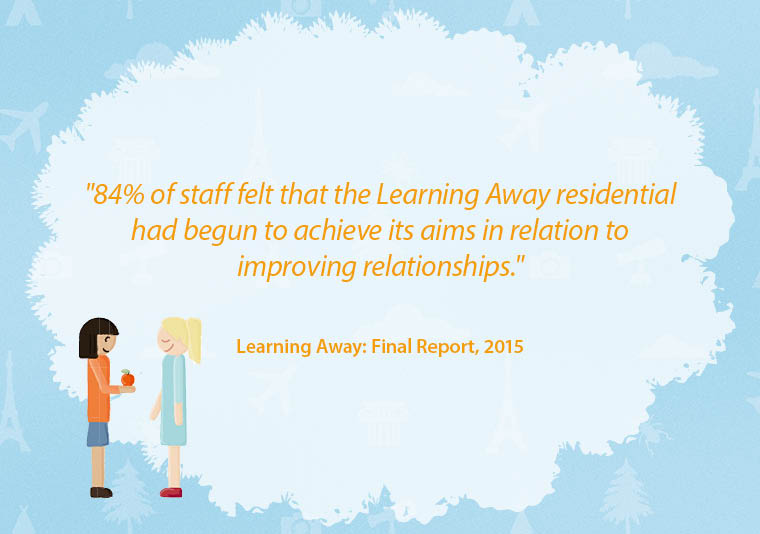 Improved relationships
By escaping the everyday confines of the classroom, and sharing new experiences, students can build trust and respect with each other, and also with you as their teacher.
The time spent with the group over a school trip can help students to develop key social skills too.
So, when they get back in the classroom, students are better equipped to work with their classmates and you as their teacher. You may also find they're more comfortable to ask questions or seek help.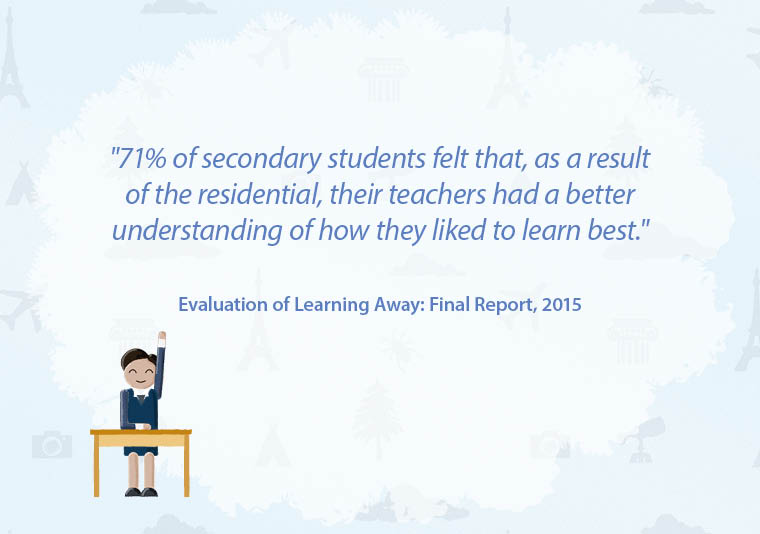 Higher engagement
The opportunities that school trips offer to embrace different learning styles means that those that prefer more visual or tactile methods will engage more in the learning.
Trips can also give you the opportunity to learn more about your students' learning styles – and this information that can then be used to improve engagement in the classroom environment.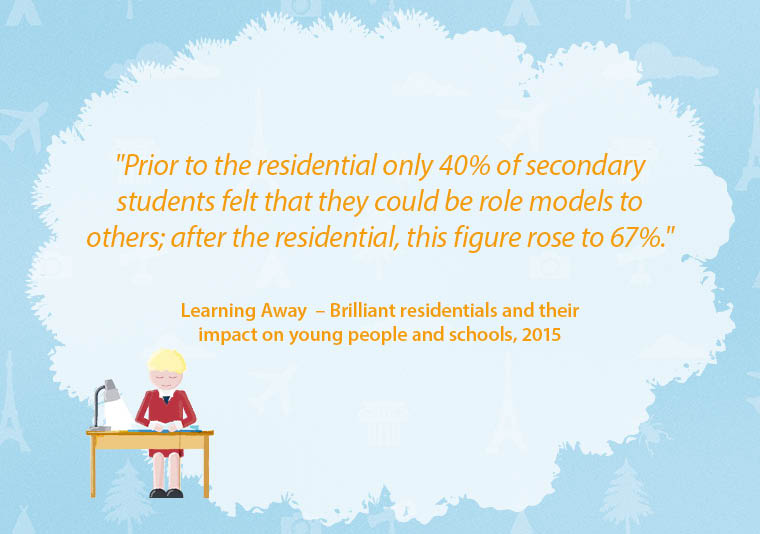 Incentive for better behaviour and attendance
Many schools do not allow students who exhibit poor behaviour or attendance to join a school trip. So the prospect of a school trip can be used to encourage good behaviour in students.
And, once you return from your trip, thanks to the improvement in relationships experienced during the trip, students will have more respect for you as their teacher, and for their classmates, helping to improve behaviour in class.
Plus, thanks to a better understanding of the importance of what they're learning, as well as greater sense of community, you may even find attendance improves in some students.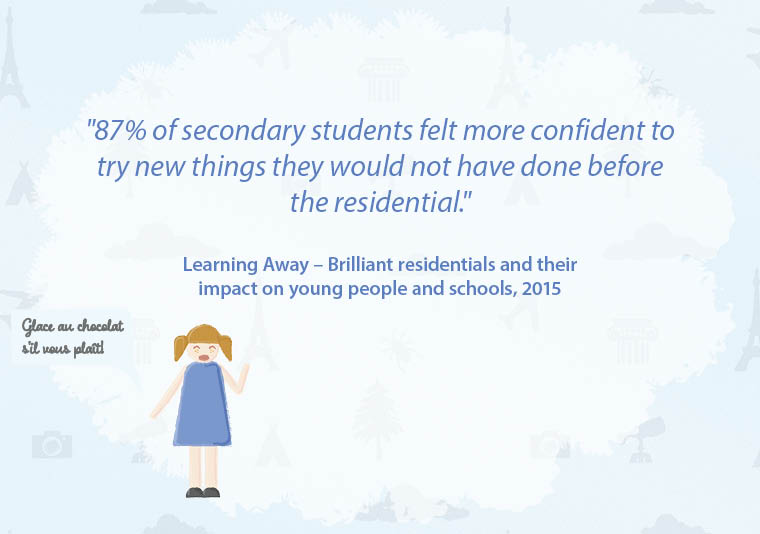 Improved confidence
By experiencing another country and culture, enjoying new foods and seeing different landscapes on a school trip, students can become more confident and open to new things.
So, shall we start planning your next school trip?