They spent 7 days following an itinerary similar to that of a typical school group and visited Hanoi, Halong Bay, Hoi An, Hue, Ho Chi Minh City and Can Tho.
Most school groups who travel to Vietnam are history groups focusing on the Vietnam War. But it's also a great location for geography, music, business studies or religious studies.
And you can even choose to turn the trip into a multi-centre tour, with visits to Cambodia and Laos.
We grabbed Zoe for a quick chat about the trip, and to find out what she thought about Vietnam.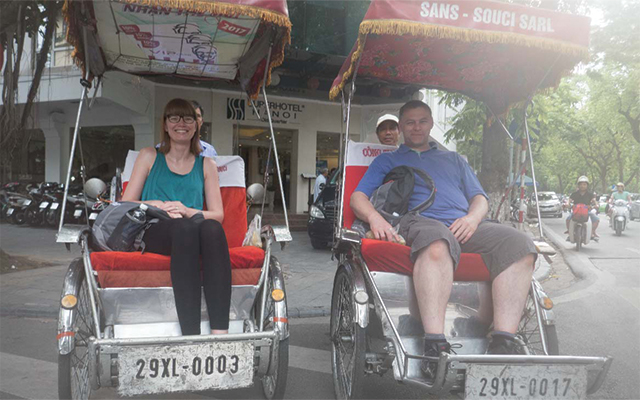 The capital, Hanoi, is a very busy, bustling city which gives you a real taste of Vietnamese city life. You can learn about the country's history with a visit to the Ho Chi Minh Mausoleum, and find out how the people feel about Uncle Ho almost 50 years after his death. I would also recommend taking a tour of the old town by Cyclo – it really is an experience not to be missed!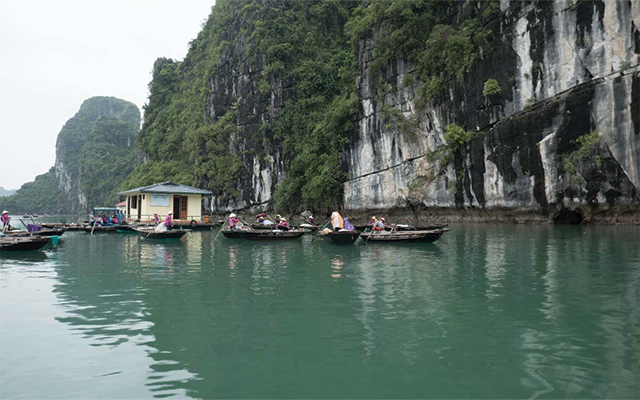 One of my favourite parts of the tour was Halong Bay. A 1 night cruise of the bay is so relaxing and really gives geography students the opportunity to study this unique landscape, as well as the local way of life in the floating villages.
Hoi An was my favourite destination – there was a great atmosphere in the old town at night. I'm sure students would love it! It's also a beautiful UNESCO World Heritage Site, being such a well-preserved example of a traditional South East Asian trading port.
The former imperial capital, Hue, which sits at the border of North and South Vietnam, is a city that still bears the scars of war - its famous Purple Forbidden City, within the Imperial Palace, was almost completely destroyed in the conflict.*
Ho Chi Minh City is very different again, and much more westernised than Hanoi. The city has many sights linked to the war and I think students will be truly moved by the War Remnants Museum, which I found really difficult to take in.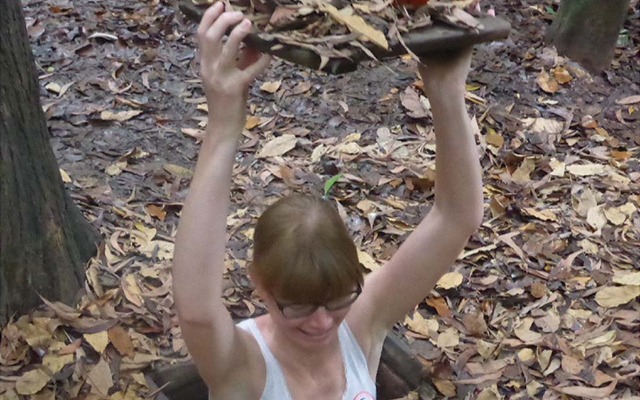 We also visited the Cu Chi Tunnels, where the Viet Cong fighters hid, waiting for the US to attack. It really was an eye-opening experience. Standing in sniper hideouts no bigger than a dustbin really gives you a sense of their dedication to the cause. And crawling through the tunnels where they spent months on end was both amazing and scary.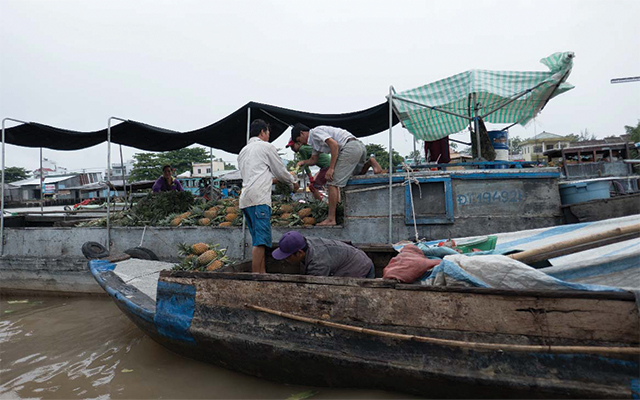 And Can Tho and the Mekong Delta would be of interest to geography groups, to give them a better idea of life on the river. While we were there, we visited a floating market, which was a great experience.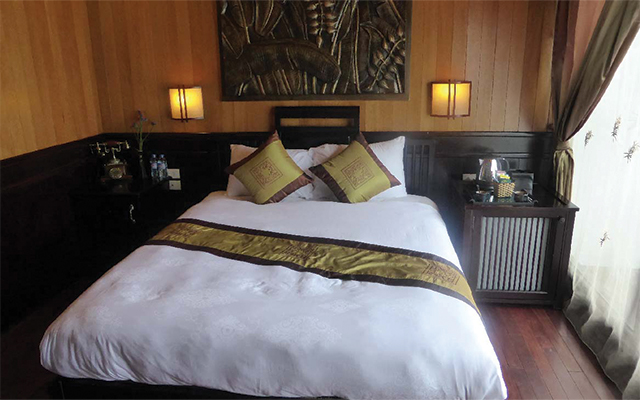 Well, we stayed in 6 different places (changing every night!) and visited a number of other properties too.
Generally, the accommodation was modern and clean with good facilities and central locations. I definitely think our groups would be more than comfortable in any of the accommodation we saw.
The cruise cabins on Halong Bay are also lovely, and surprisingly roomy, considering you're on a boat!
James and I would both highly recommend considering an upgrade to the Rex Hotel in Ho Chi Minh City. This lovely 4-star hotel is directly opposite the city hall, and is in a wonderful location for an evening stroll. It also boasts excellent facilities. We were very impressed.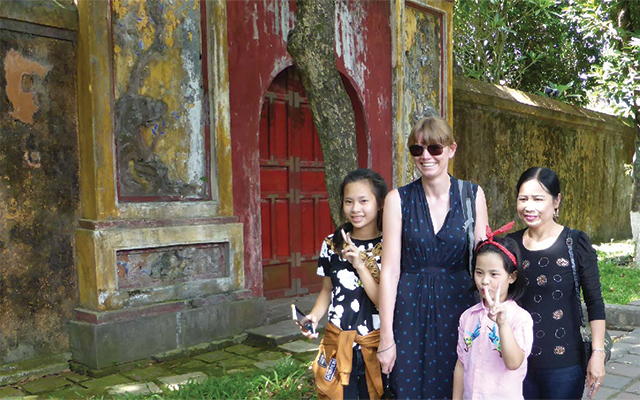 For history groups, this destination offers the opportunity to really begin to understand how war changes a country, both in terms of the physical destruction and the mental impact on the population. It's incredible how a country and a people that have lived through such awful events can welcome foreign tourists with open arms.
And for geography groups, Vietnam provides the opportunity to explore the various uses of the land in different parts of the country. It's also possible to explore the impact of tourism, in particular in the Halong Bay area. And, of course, you can also study the general geology of the bay.
In general, Vietnam offers amazing value for money. If you choose to visit Vietnam, the experience your group will have will be priceless, but it really isn't unaffordable.
Your students will have the opportunity to experience a completely different culture and country, and will leave with lifelong memories.
They'll get to try new things, whether that's food, learning a new skill, or just seeing the world from a different perspective.
Vietnam is a beautiful and unique country. Yes, it's had a troubled past, but it now boasts a welcoming present and an evolving future.
Interested in visiting Vietnam with your students?
Contact Zoe and James today for further information.