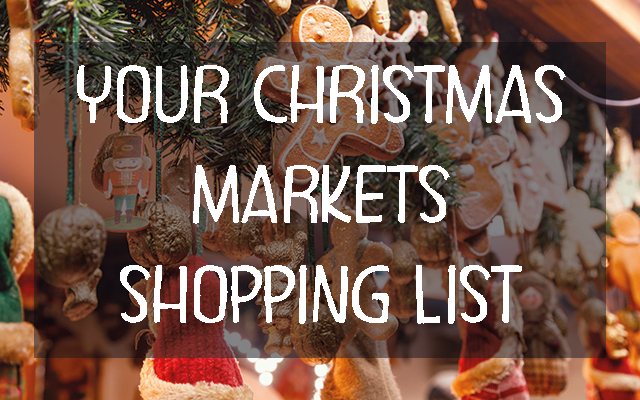 So, you've chosen to take your students to one of Europe's fantastic Christmas markets. As well as enjoying a festive treat, they'll have the opportunity to practise their French or German with native speakers in a relaxed environment.
It's also a great chance to pick up some last-minute gifts for loved ones! But what should you look out for?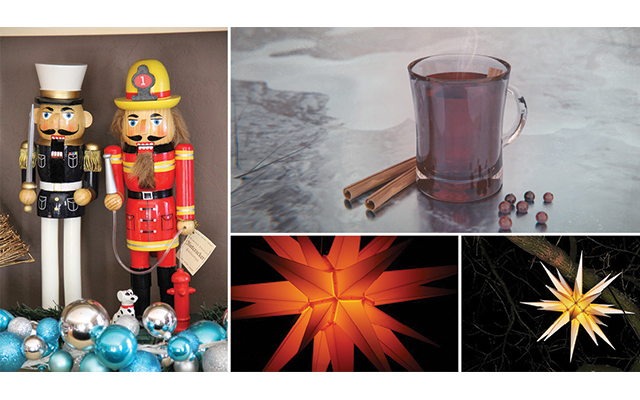 Germany
When you think of German Christmas markets, what do you think of? Glühwein certainly, maybe bratwurst and, quite possibly, nutcrackers!
The German Christmas markets are famous for beautifully carved wooden toys, including the nutcracker(Nussknacker). But did you know that these hail from the Ore Mountains (Erzgebirge) and are a key part of the local folk art (Erzgebirgishe Volkskunst)?
And it's not just nutcrackers. You could pick up Räuchermann ('smoking' figures with which you burn a cone of incense), candle arches (Schwibbogen) and even Christmas pyramids (Weihnachtspyramid). All are hand carved and part of a tradition that dates back to the 16th century.
Also on sale will be the famous Moravian Stars (Herrnhuter Sterne). These 26 point stars hail from the town of Herrnhut in Saxony and were originally created by members of the Moravian Church who settled there. They are now a very popular Christmas decoration in Germany.
And make sure you check out the beautiful glass baubles from Lauscha, a town in Thuringia. Glassblowing had been a key industry for the town since the 16th century but in the 19th century they began making their most famous product – Christmas tree ornaments (Christbaumschmuck). These were later exported all over the world and it's now hard to imagine a Christmas tree without a bauble or two!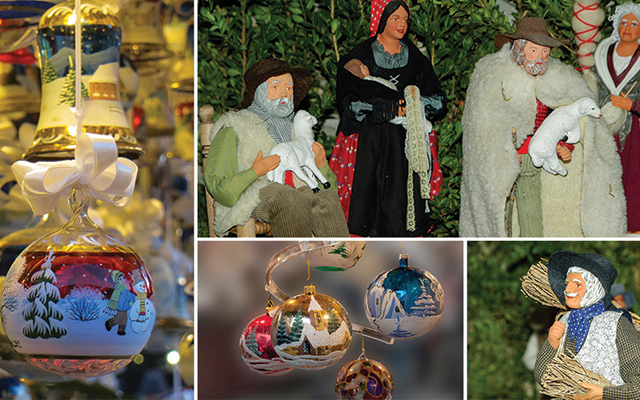 France
If you're visiting the French Christmas markets instead, you too should look out for delicate glass baubles! The French version originated in Meisenthal, a village in north-eastern France. The village had been famous for glass-blowing since the 15th century but it was in the 19th century that it gained a reputation for the Christmas decorations produced there.
People used to decorate their Christmas trees with fruit but, in 1858, drought meant there was a shortage. So a local glassblower used his skills to craft glass baubles (boules de noël en verre) to decorate trees instead.
You should also keep an eye out for santons, Provençal nativity scene figures. The word santon comes from the Provençal santoun, which means 'little saint'.
These small hand-painted figures have been made by santonniers since the 18th century and not only represent the Holy Family, but also up to 55 figures from Provençal village life!
There are two main types of santons – santons d'argile, which are made of clay, and santons habillés, which are clothed (textile rather than painted). They're so charming and offer such a lovely insight into traditional Provençal village life, you'll want to take them all home with you!
And, of course, whether you visit France or Germany, they'll have plenty of delicious treats to try too!
Ready to start planning your school trip to the Christmas markets? You'll need to be quick, as availability for this year is now very limited!
Contact us today for more information or to request your tailor-made quote.