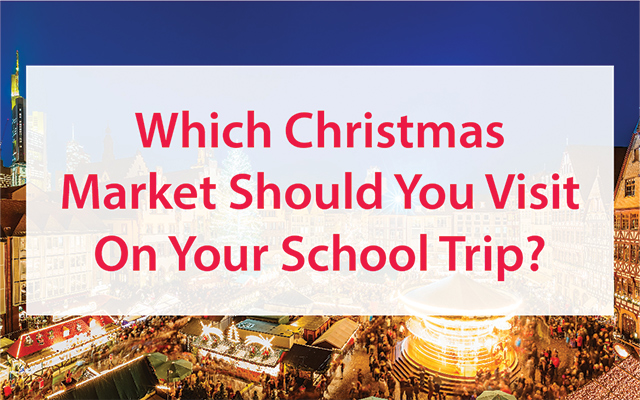 With so many Christmas markets to choose from, how do you choose which to experience on your school trip?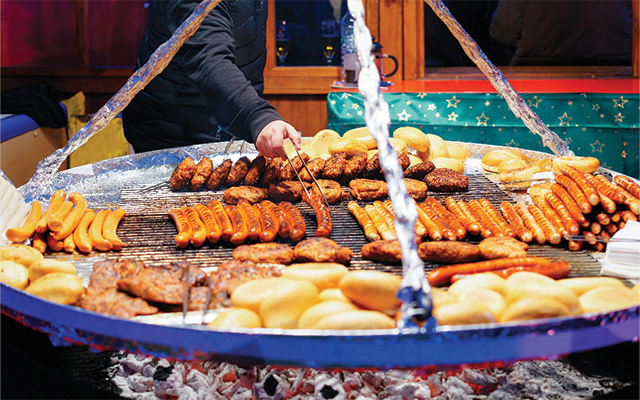 Best for food – Berlin
As the capital, you can find Christmas market treats from all over the country in Berlin.
Berlin has a number of Christmas markets, as you might expect, but if you are keen for a real foodie experience, then the WeihnachtsZauber at Gendarmenmarkt is the one for you.
Not only are there plenty of stalls selling the usual fare, such as stollen, marzipan, currywurst and other sausages, there are also temporary restaurants, where you can enjoy a sit-down meal.
Enjoy a traditional German Christmas dinner of goose and red cabbage, or head to the Tyrolean hut for a taste of the Alps. There's also a Bavarian restaurant, another that specialises in spätzle, and another that specialises in Austrian-German cuisine. There's even an Italian restaurant!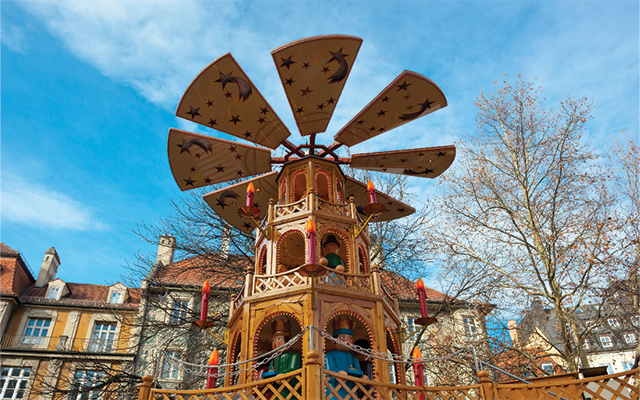 Best for a traditional German atmosphere – Munich
Munich's first Christmas market was held in 1310, although it only moved to its current venue, Marienplatz, in 1972. The market is very Bavarian in character, with lots of handmade gifts and decorations available to buy, including hand-painted glass baubles.
If you'd like to experience what the original Munich Christmas markets may have been like, head to the Medieval Christmas market just off Odeonsplatz. Here the Christmas drinks are served in clay goblets and entertainment is provided by jugglers and minstrels.
And if you're visiting Munich during December, you may be lucky enough to witness the traditional Krampus Run. The Krampus is St. Nicholas' slightly creepy sidekick who punishes naughty children. Described as half-goat, half-demon, the Krampus is believed to have pre-Christian origins and is considered a companion of Saint Nicholas in many countries in Central Europe, including Southern Germany.
The Krampus Run is a 500-year-old Alpine tradition. The centre of Munich fills with several of these monstrous creatures who parade through the streets. The costumes are fantastic, if terrifying, and can cost a couple of thousand euros!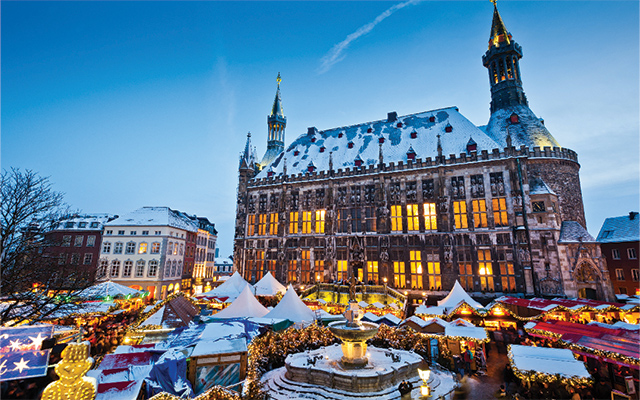 Best for younger groups –Aachen
Aachenis an historic city on the border with the Netherlands and Belgium. A spa city, it rose to prominence as the imperial capital of Charlemagne, the father of Europe, and its famous Christmas market is held in the shadow of his cathedral.
Aachenis a wonderful choice for younger students or first timers because, as the westernmost city in Germany, it offers much shorter journey times than many other destinations.
One of the prettiest Christmas markets in Germany,Aachen offers a good introduction to the tradition, with stalls selling many handmade gifts and decorations, as well as the delicious food that is integral to these markets. The local specialty here isAachener Printen– spiced biscuits similar to gingerbread.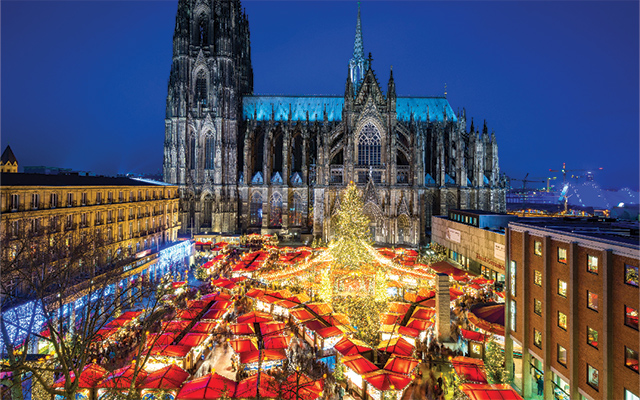 Best for variety – Cologne
Many of Germany's larger cities host a number of different Christmas markets. But Cologne stands out for variety, thanks to the very different characters of each of its seven markets.
The biggest market is held in front of the city's cathedral, underneath the tallest Christmas tree (25m) in the Rhineland. This is a very typical German Christmas market, with wooden huts selling handcrafted goods, as well as the ubiquitous sausages and other tasty treats.
The city's oldest market is held on the Neumarkt and is known as Angel's Christmas Market. The huts here are white and, although the goods being sold here are similar to those at the cathedral market, the food is said to be even better here. It's also a little bit less busy and generally more popular with locals than tourists.
The Harbour Christmas market is also worth a visit. Being right next to the Rhine, it's very picturesque and has a slightly maritime flavour. Plus, the Chocolate Museum is right next door, and this is a visit that always goes down tremendously well with students!
'Cologne is the perfect destination for a Christmas market/theme park trip. There are seven different market locations and the city is largely pedestrianised. The chocolate museum is an ideal accompaniment, as is the climb to the top of the cathedral. ' AKS Lytham
Ready to book your school trip to Germany's Christmas markets?
Contact us today for further information, or to request your tailor-made quote.