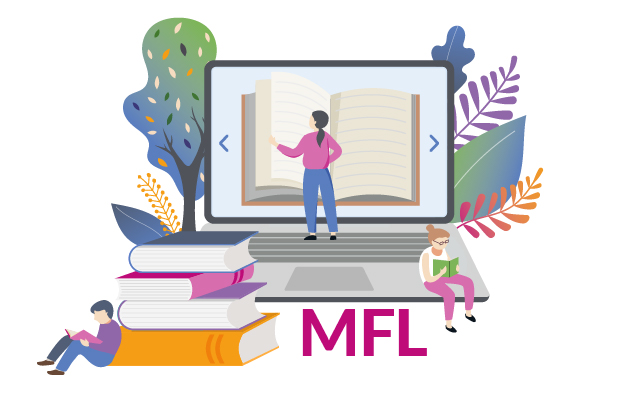 Without a doubt, right now has to be the toughest time to be a teacher. As well as everything else, you're now having to manage remote learning with very little advanced warning.
So, if you're looking for great [MFL learning resources](https://www.halsbury.com/school-travel-resources?page=languages
Founder of #MFLtwitterati and co-host of the #MFLtwitterati podcast, chances are you've probably already heard of Joe Dale.
The former languages teacher is now an independent languages consultant. Joe has worked with a number of organisations, including the Association for Language Learning and the British Council and has spoken at conferences and run training courses all over the world.
His Twitter feed connects language teachers from all over the world and is a goldmine of ideas and learning resources. And the #MFLtwitterati podcast is also worth a listen – Joe and his co-host Noah Giesel often discuss new resources, apps and other tools, and discuss class activities with other members of the #MFLtwitterati community.
This fantastic account is run by an anonymous MFL teacher and examiner and regularly tweets their resources for Spanish and French A Level, GCSE and KS3 (these are also available on TES).
They also regularly retweet other teachers' languages resources, as well as interesting articles in French and Spanish.
Sylvie is a Head of MFL, an Apple teacher and a Digital Leader. Her Twitter feed is full of fantastic resources, ideas, tips and tricks for all languages teachers.
She's definitely worth a follow, especially if you're interested in using more digital technology in your teaching.
Kate has 10 years of experience teaching French, German and Spanish in secondary schools and is now a private tutor. She has written some fantastic languages resources and has even been commissioned by the BBC to write for their Bitesize French website.
She is also the founder of the Staffroom, a support community for teaching staff. There is a small subscription fee for access to this.
Her Twitter feed is a brilliant mix of ideas, resources and uplifting messages of support for teachers during this incredibly difficult time.
This account is all about learning resources created by teachers for teachers.
The associated website itself does require a subscription to access all resources, but there are a number of great freebies available for French, German and Spanish.
And don't forget us!
We have several [MFL resources](https://www.halsbury.com/school-travel-resources?page=languages