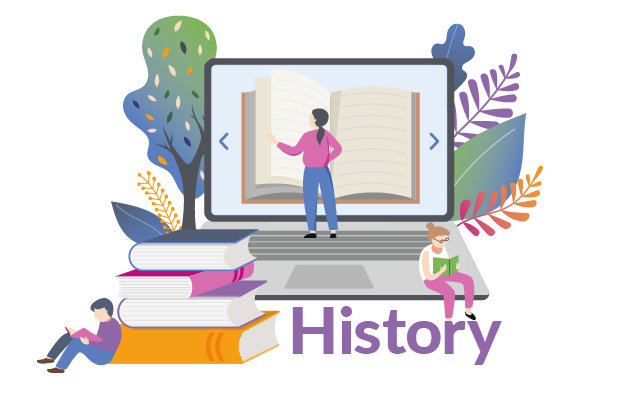 There's never been a more challenging time for teachers than now. Thankfully, there's lots of help out there. Here's a roundup of some of the best Twitter accounts we've found for [great history resources](https://www.halsbury.com/school-travel-resources?page=history
As you're probably already aware, the Historical Association is a charity supporting the teaching of history. And its Twitter feed is full of great resources, CPD opportunities and tips and tricks from fellow teachers and historians.
Historychappy, also known as Patrick O'Shaughnessy, is head of history at leading international school in the Middle East. His Twitter feed is full of fascinating historical facts and analysis. He also runs historychappy.com which has loads of great resources, starter activities and quizzes.
Mr Thornton is a history subject leader and chartered teacher in the North West. His Twitter feed is full of handy tips and useful information for fellow history teachers – particularly at the moment as everyone navigates the unchartered waters of remote learning and teaching in a pandemic. He also runs mrthorntonteach.com, which has some fantastic resources, as well as his 'History How To' instructional guides for teaching and learning in the history classroom.
James Fitzgibbon is a history and politics teacher from the North West. His Twitter feed is full of creative resources and his current pinned tweet is a thread linking to a Google drive where he's collated many of the most popular resources.
Scott Allsop is Head of Humanities at a leading international school in Romania. He runs the History Pod podcast and also offers some great resources on his website. His Twitter feed is full of inspiration and positivity – just what we need right now!
This is the Twitter account for the Teachmeet History Icons who run free subject-specific meets for teachers. Created by history teacher Tom Rogers (@rogershistory), they're running virtual teachmeets during the pandemic, all of which are free to attend and are available for free on their website. Their Twitter feed is full of fantastic resources, as well as plenty of history teachers asking for/offering advice.
And don't forget us!
We have several [history resources](https://www.halsbury.com/school-travel-resources?page=history