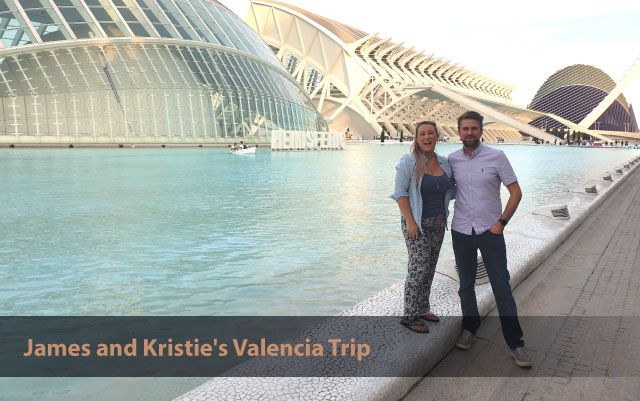 James and Kristie, have just returned from Valencia, where they went to explore what the city offers for our groups. Here's what they thought!
Why Valencia?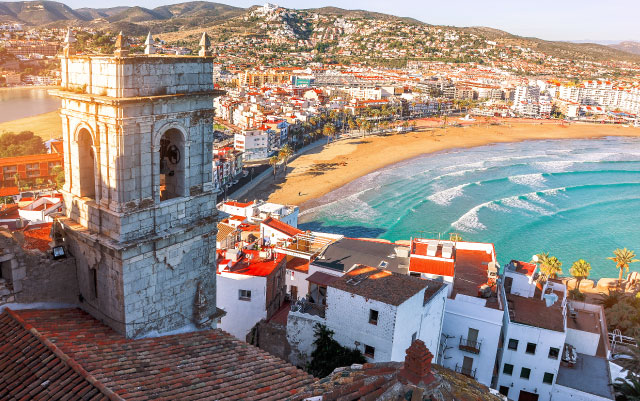 Valencia is the third largest city in Spain and boasts an excellent public transport system, but you'll find that all the main sights are within walking distance of each other, as well as the beach, making it easily navigable.
And the city centre is just 20-30 minutes' drive from the airport, meaning you can get on with your trip almost immediately!
It's a city that blends the old with the new, like the 15th century La Lonja de la Seda and the futuristic City of Arts and Sciences, which are separated only by a lovely park that lies within the old riverbed.
What is there to see and do?
The City of Arts and Sciences is a must visit in Valencia. There are seven buildings that make up the 'city' – we visited the Oceanogràfic and the Science Museum.
We also visited the incredible Central Market - a food lover's paradise with 1200 stalls, it's Europe's largest fresh produce market.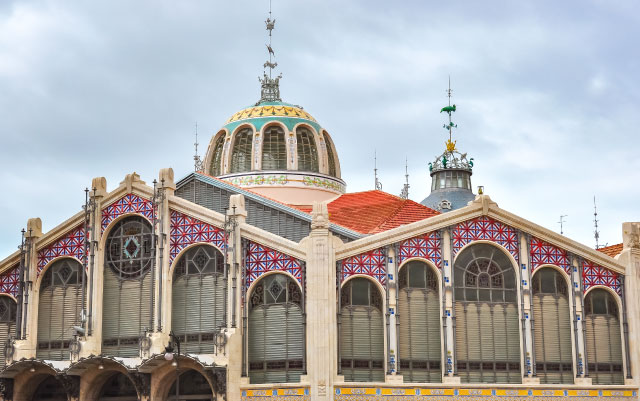 And another market that's worth a visit is the Colón gourmet food market, which has a colourful Valencian façade reminiscent of the Modernist designs of Gaudí, it's home to some incredible restaurants and cafes.
In fact, the food in Valencia in general is a major highlight. During our three days in the city we managed to try the Valencian tomatoes, horchata and fartons, Jamón ibérico and, of course, a traditional paella, which we enjoyed at one of the restaurants on the beach.
We also climbed the Torre del Micalet, the bell tower of the city's cathedral. It was a tiring climb up steep steps, but it was well worth it for the incredible views of the historic centre and across to the marina and the Mediterranean.
What subjects can Valencia work well for?
Valencia is primarily a Spanish language destination, but students of any subject will find something of interest here, especially those studying art, food technology and science. And this makes it a great choice for a cross-curricular trip.
We visited Valencia primarily to check out our partner language school in the city. We were really impressed with the school from the moment we walked through the doors, as it's a very modern school built into the old Arabic city walls. It's in the El Carmen neighbourhood, which is home to lots of street art, including the famous 'house of cats'.
The school has a fantastic atmosphere and they even have their own on-site cookery classroom, which is right next to a lovely open terrace. This means that you can enjoy cookery demonstrations as part of your cultural activities programme.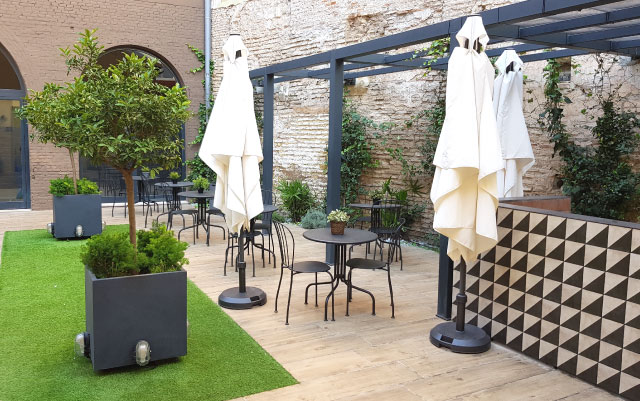 The school gave us the opportunity to sit in with a class, to experience first-hand what happens during Spanish lessons.
The language school has three residence buildings available for students, all within walking distance. These options provide a good alternative for schools choosing not to stay with host families on their Spanish language trip.
Interested in arranging a school trip to Valencia?
Please don't hesitate to contact us for further information.