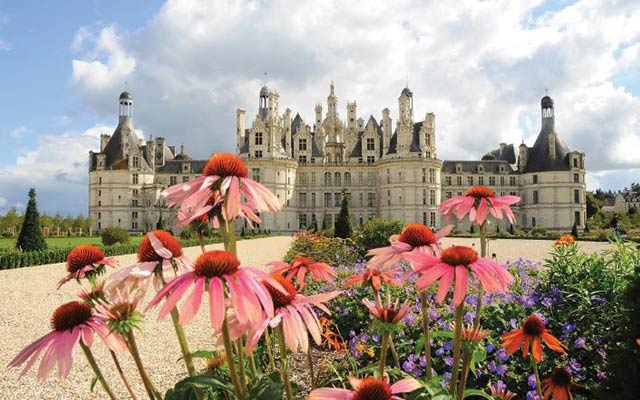 Many groups head straight to Paris when they visit France on a school trip. And there is certainly plenty to discover in the chic French capital. But have you ever considered the Loire Valley? Full of spectacular châteaux, linguistic adventures and exciting history, this is a fantastic alternative for your next school trip to France.
2019 marks the 500th year since the French Renaissance
For centuries, the Loire Valley was the home of French kings and their courts and so, thanks to this rich cultural and political heritage, it's considered the birthplace of the French Renaissance.
2019 marks the 500th anniversary of the death of Leonardo Da Vinci in Amboise, in the heart of the Loire Valley, where he had been living and is now buried. And it's also 500 years since the famous château was built in Chambord.
And so the region is celebrating 500 years of the French Renaissance in 2019. Over 700 events will take place across the Loire Valley over the course of the year, giving visitors a fascinating insight into the influence of the French Renaissance on French history, culture and politics.
It's a great alternative Christmas destination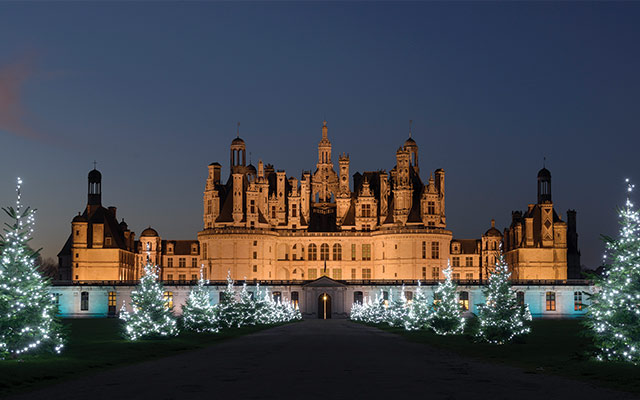 A French school trip to France to see the Christmas markets is a fantastic, fun way to encourage your students to develop an enthusiasm for all things French.
But if you've been running such trips for years, why not try something different next year?
Of course, the Loire Valley is famous for its spectacular châteaux, and at Christmas they become truly magical, with sumptuous decorations, beautifully carved nativity scenes and breath-takingly intricate sugar sculptures.
So, with the opportunity to enjoy some really festive activities and visits, as well as learn about French history and culture, this is a great alternative to the traditional Christmas markets trip.
Tours has the purest form of spoken French
If you're struggling to decide on a destination for your next French school trip, then you'd be hard pressed to beat the Loire Valley. Not only is it packed full of history and culture, but it's also said to be where the 'purest' form of French is spoken.
As the accent of the inhabitants of Tours (les Tourangeaux) was the accent used at court, this was considered the 'purest' form right up until the French Revolution.
So the Loire Valley, and Tours in particular, is a fantastic choice of destination for school French trips. And we can enhance your tour with immersive language lessons at the Institut de Touraine.
It's a UNESCO World Heritage Site
In 2000, UNESCO added the central part of the river valley, between Chalonnes-sur-Loire and Sully-sur-Loire, to its list of World Heritage Sites.
The committee said that the Loire Valley is: 'an exceptional cultural landscape, of great beauty, comprised of historic cities and villages, great architectural monuments – the châteaux – and lands that have been cultivated and shaped by centuries of interaction between local populations and their physical environment, in particular the Loire itself.'
The largest such listed area in France, the Loire Valley is seen as a centre for the French Renaissance and the Age of Enlightenment and, therefore, holds a very special place in French history.
It's home to some exciting new technology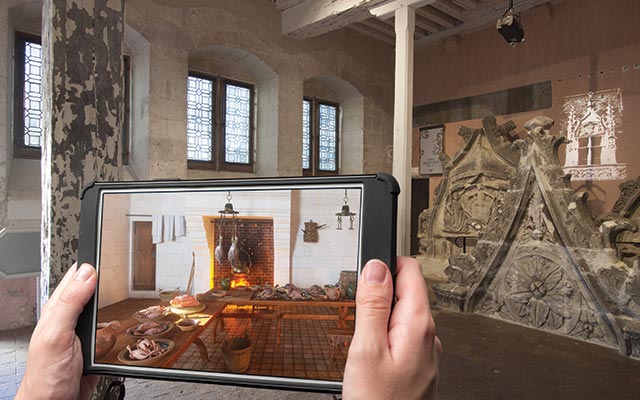 New for 2019, châteaux across the region have introduced some exciting new technology to give visitors a truly immersive experience.
The 3D Histopad tablet is designed to enhance your visit by providing you with an interactive and realistic look at what the châteaux were like during their heyday. Using a tablet, you'll see how rooms would have been furnished and see historical characters come to life.
If you are keen on your students learning more about the history of the Loire Valley, then this is an unmissable experience.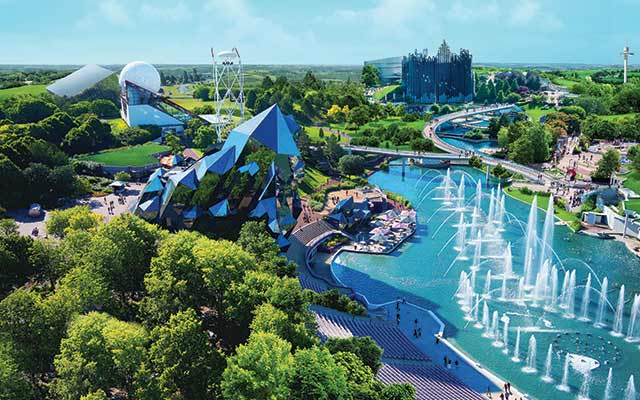 A visit to a theme park is always a highlight of any school trip and a visit to Futuroscope will be no different.
What is different about Futuroscope is that it's an educational theme park with a number of exciting attractions, from a ride through the human body to a shuttle repair mission.
Plus, pretty much everything here is in French, giving your students the opportunity to practise their language skills in a really fun setting.
More than just châteaux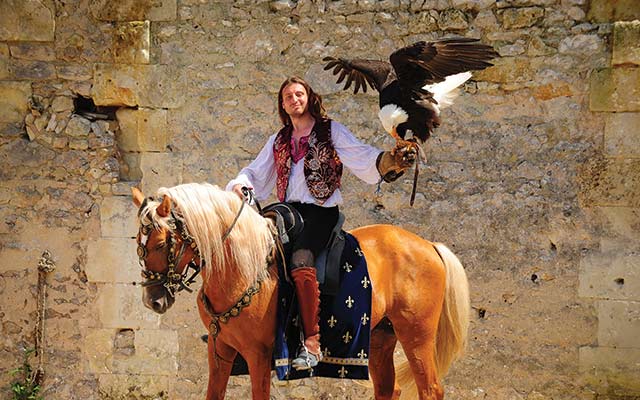 Of course, the châteaux are a huge attraction and one of the main reasons to visit the Loire Valley, but there's much more to the region than these fairy tale castles.
It's also a fantastic area for cycling and walking trails, and there are regular horse shows and bird shows too. You can also enjoy scenic boat trips and exciting historical re-enactments.
The Loire Valley works well as a food technology trip due to its rich gastronomy, including its goat's cheese and wine. And music groups have the opportunity to perform at venues such as the chapel at the famous Château de Chambord.
Medieval history
There is plenty of history to discover in the Loire Valley, but some of the most fascinating is its medieval history. For example, the Royal Fortress of Chinon a favourite residence of Henry II, the Plantagenet king of England, his wife Eleanor of Aquitaine, and their son, Richard the Lionheart.
Chinon was later a refuge for King Charles VII of France during the Hundred Years War. And it also played an important role in the story of Joan of Arc, who came here to acknowledge the legitimacy of King Charles VII's rule.
After she proved she had been sent on a mission from God, it was Joan of Arc who paved the way for the king to be crowned at Reims in 1429 – a major event in French history.
How will we get there?
By coach: 5-6 hours from Calais
By train: 45 min high speed train from Paris
By air: 1 hour 30 min flight to Tours from London Stansted
Interested in visiting the Loire Valley on your next school trip?
Please don't hesitate to contact us for further information, or to request your tailor-made quote.