Why Choose a Specialist Music Tour Operator?
"Thank you for all your help, support and guidance in planning this trip. Every aspect of the tour was so well managed. Your help and support, and attention to detail, is very much appreciated and I look forward to working with you again in the near future."
Moreton Hall School, Prague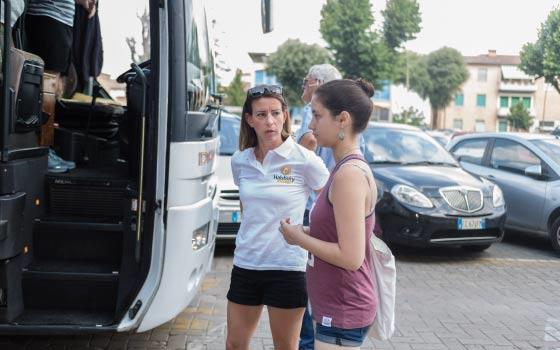 Thinking about going it alone for your next school music tour? It certainly is possible. But using a specialist school tour operator could seriously reduce your workload and make the whole process much less stressful!
Here's how:
A huge benefit to using a specialist tour operator is the extra protection it will afford you.
If you decide to organise a trip independently and something does go wrong, it is ultimately the school/your employer who will be ultimately responsible.
However, when you book with a specialist tour operator, that is fully accredited, you should be better protected.
Take Halsbury's accreditations as an example.
We are ABTA bonded, which means that your tour is financially protected. Our flight packages are also ATOL protected.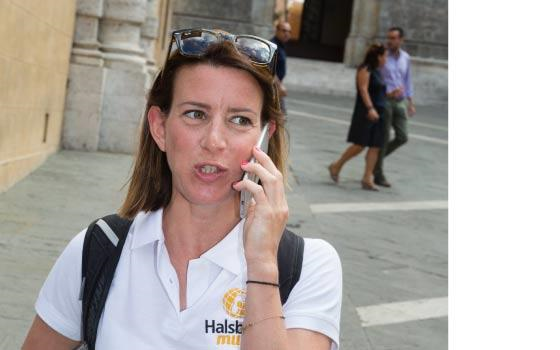 They'll take on the administrative tasks involved
Planning a school trip involves lots of fiddly administrative tasks that can be really time-consuming. A specialist school tour operator will not only have a really good understanding of what needs to be done – they'll actually be able to do most of it for you.
If you were to arrange the tour yourself, you'd need to research the transport, accommodation, venues and activities. Then you'd need to go through and book all of them.
Using a school tour operator means you can forget about all this! You'll just discuss the options with them, decide what you want to do, and then they'll get everything arranged.
Plus, you don't have to worry about the language barrier. At Halsbury, many of our staff are multilingual, so they can communicate with local suppliers in their own native language.
The only thing they won't be able to help you with is the risk assessment, because only you know your group's makeup and requirements.
However, if you choose a reputable tour operator that is an Assured Member of the School Travel Forum, such as Halsbury, this could greatly reduce your workload in areas such as transport and accommodation.
Plus, if your chosen school tour operator also holds the Learning Outside the Classroom Quality Badge, as Halsbury does, you shouldn't need to seek further assurances that they offer the quality of tour advertised – again reducing your workload.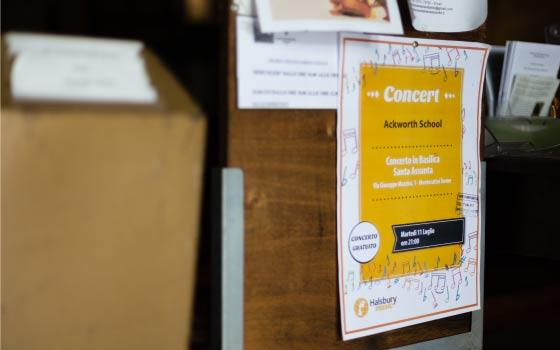 A well-established tour operator will have longstanding relationships with local suppliers, including venues and concert promoters. So they may be able to offer a wider range of venues than you might as an individual.
And they'll be able to ensure you have an audience to perform to, by having your concert promoted in-resort, before you travel.
Of course, they'll also know the venues that they offer very well. So they'll be able to discuss with you their suitability for your group, in terms of both your ensemble's requirements and repertoire.
For more information on the options available in your chosen resort, please don't hesitate to contact us.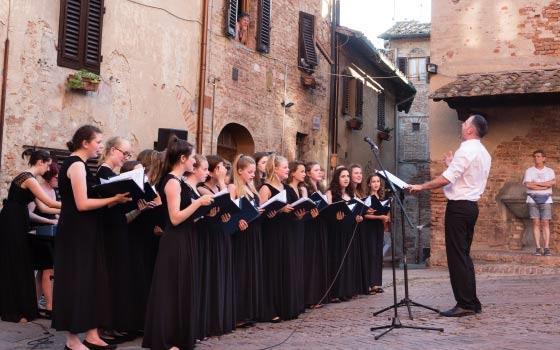 You'll receive expert advice on getting the most out of your tour
One huge benefit of using a specialist tour operator is the access to their experience.
Arranging tours is their day job, so they're well placed to provide you with in-depth information and advice on what's best for your particular group.
And they'll also be able to give you plenty of tips on how to get more out of your tour - from ideas for music-based activities to tips on which pieces will go down well in which venues.
So, if you know what you want your students to get out of your tour, but aren't sure how best to make that happen, contact us today for advice.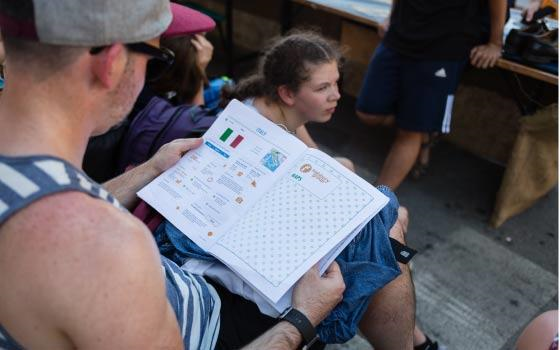 You'll receive expert support throughout the process
The other huge benefit of using a specialist tour operator is that they should support you throughout the process, from your very first enquiry to the moment you return home.
They should be able to advise you both on the nuances of the trip, and on the process itself.
They should keep you informed as to the status of the trip and what's next, so you don't need to worry.
And they should be able to provide you with support while you're on tour too.
At Halsbury, we'll provide you with a 24 hour contact number while you're on tour, so that you can reach us whenever you need to.
You'll also be accompanied by one of our experienced reps, so you're never left to cope with anything by yourself.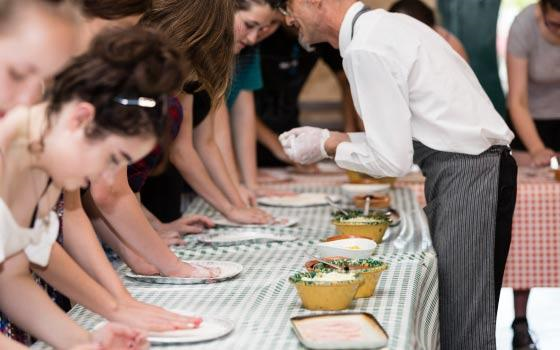 You'll get great value for money
If your school tour operator does have longstanding relationships with local suppliers, as Halsbury does, they may also have access to better rates than you would as an individual organising a tour.
Plus, with all the extra experience, advice, support and protection offered, booking with a reputable school tour operator like Halsbury could represent fantastic value for money!
Sound good?
Contact us today to start planning your next tour!