Available Resources
Please use the following links to access your resource.
Download handout
Check out our top tips for getting your school music tour approved!
To get your school music tour approved, you'll need to answer three key questions: why are you arranging the tour, how will you keep students safe, and how reliable is your tour operator?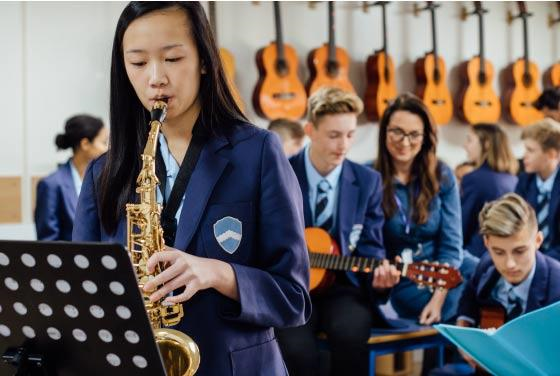 Why are you arranging the tour?
If you plan to travel during term time, you'll not only be taking students off timetable but also any accompanying staff. Cover will need to be arranged and that, obviously, costs money.
So you'll need to explain your reasons for arranging the tour and what you hope to achieve.
Of course, the musical benefits of the tour are very important but don't forget to point out the many other benefits of school music tours, such as improving students' intercultural understanding and developing their independence.
We've also put together a video explaining the general benefits and the #powerofschooltrips.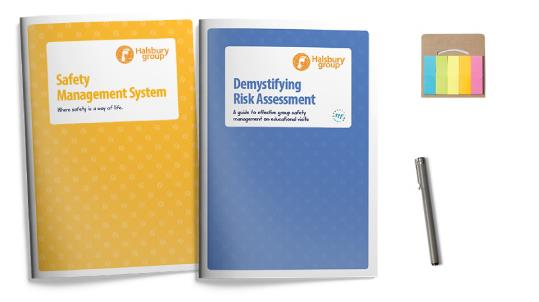 How will you keep students safe?
You'll need to reassure that 'powers that be' that you'll take all the necessary precautions to ensure the health and safety of all who attend the tour.
And one way you'll do this is by performing a risk assessment.
Unfortunately, as it is only you who knows the exact requirements of your group, it is only you who can complete this task.
However, booking with a school tour operator, such as Halsbury, who is an Assured Member of the School Travel Forum, with a thorough Safety Management System, could significantly reduce your workload by saving you time on areas such as transport and accommodation.
And for more information on health and safety, please check out our guide: Read our health & safety guide»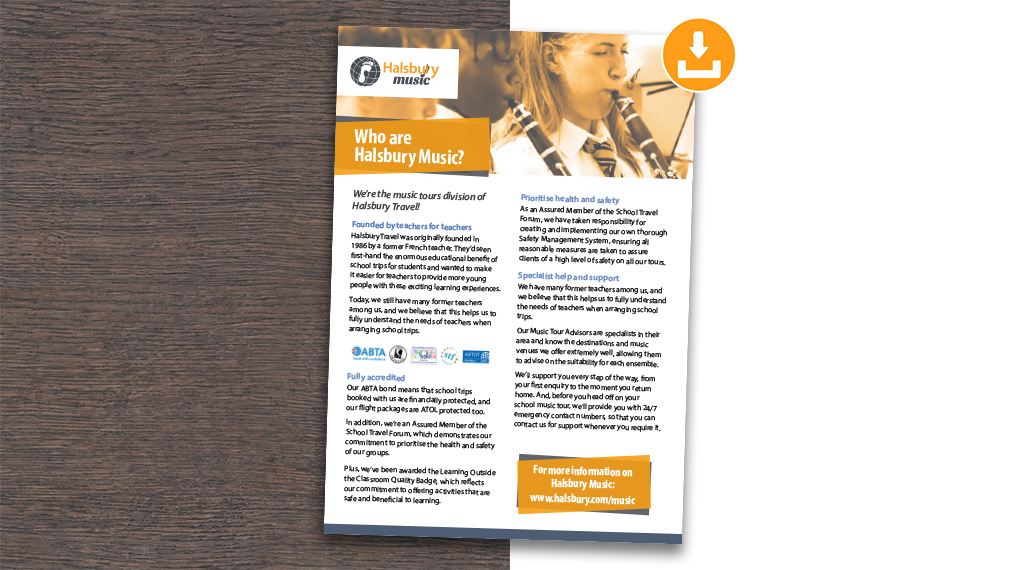 How reliable is your chosen tour operator?
Choosing to book your tour through a fully-accredited, specialist school tour operator like Halsbury, will already offer you much more protection than if you were to arrange everything yourself.
However, the 'powers that be' will still require further assurances that you have chosen a reputable, reliable tour operator.
If you're travelling with Halsbury, you may like to download this handout which includes all the relevant information.
We hope this will help you to get your school music tour approved. Of course, if you require any further information or advice, please don't hesitate to contact us.