Concert Promotion
We will help to ensure that your ensemble performs to large, appreciative audiences by helping to promote your concerts within the local area!
One thing that can make or break a school music tour is the audiences that your young musicians perform to.
Sufficient numbers of appreciative audience members are essential to providing your students with an unforgettable performance experience.
This is a major consideration for us when putting your itinerary together and we suggest concert venues on the basis that experience has shown us that these will offer the best audiences for your particular type of ensemble.
We will also assist in concert promotion.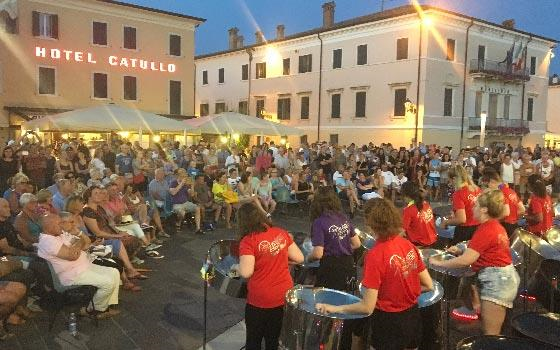 We work closely with the venues to promote the concerts in the local area, with attractive, exciting posters distributed around the local area, as well as to local advertisers.
We can also send invitations to local community groups and/or schools.
Of course, where you are performing at an indoor venue, particular attention will be paid to the concert promotion, as these types of venues do not tend to attract as many passers-by as an outdoor location, such as a square or park, may do.
For any further information or to ask about the performance opportuntities in your chosen destination, please don't hesitate to contact us.