If you're wondering where to go on your next school music tour, why not try our newest addition – Lignano Sabbiadoro! We sent Simone, our resident expert on all things Italian (as he happens to be Italian himself!), to check it out.
Before I tell you what happened on my visit to Lignano Sabbiadoro, let me give you a little bit of background. The 'sabbiadoro' part of the resort's name refers to its golden sand, and it's known as the pearl of the Adriatic. There's 8km of golden beaches to enjoy here, as well as spectacular maritime pine forests. And it really is unspoilt – it's been awarded the first level blue flag for the cleanliness of the water here.
And it's not a bad choice if you consider yourself somewhat of a gourmet – the area is famous for the exquisite San Daniele cured ham, as well as its prosecco and grappa!
It's also perfectly placed for visiting a number of sites of interest – 'La Serenissima' (aka Venice) is just an hour and a half from Lignano. Trieste too, with its Austro-Hungarian influences is just a short drive away. And in less than two hours you can even reach the famous Postojna caves in Slovenia, which hold UNESCO World Heritage Status.
And the sheer variety of music venues, as well as the great range of cultural and historical sites make Lignano a fantastic choice of destination for summer tours.
Day 1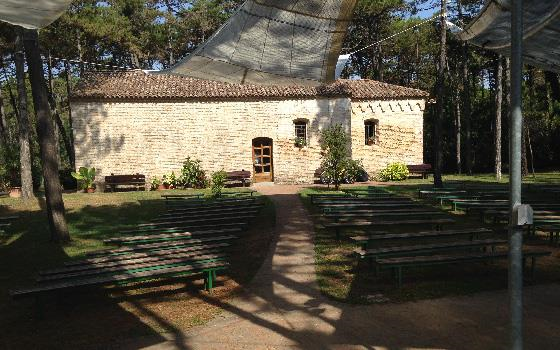 The drive from Venice Marco Polo Airport to Lignano Sabbiadoro took just over an hour. On arrival at our accommodation, the Bella Italia Efa Village, we received a warm welcome from our local agent before breezing through the check in, where the hotel staff explained to us on the map the location of the hotel with respect to the nearby facilities.
After settling in to what can only be described as a very comfortable and spacious room, we were all ready for the delicious three course lunch that awaits us – our first opportunity to enjoy some of that famous Italian cuisine!
After lunch (and a well-deserved ice cream!), we took a tour of the Village, which actually offers 13 different accommodations, surrounded by maritime pines. This set up means that they are able to cater for youth groups and families separately.
Each residence has its own reception where groups go directly to check in. These have spacious main halls and there is also parking for coaches directly outside the entrance. Rooms are spacious, and all boast en-suite bathroom facilities and a TV.
Crucially for music groups, there is also the opportunity to use the large rehearsal rooms, and there are also storage rooms in which to keep instruments – all making the logistics of a school music tour that much easier!
The Village also has an indoor Olympic-sized swimming pool, as well as a smaller swimming pool for training. There's one full-sized football pitch with synthetic grass, as well as three five-a-side football and handball pitches. There are four basketball and volleyball courts, one tennis court and two outdoor swimming pools. Plus, there is a fully-equipped gym and even a waterpark – everything an energetic group of teenagers could possibly want!
After the tour of the facilities, and just before heading off for dinner, we took the short walk down to the privately owned beach where groups can enjoy the exclusive use of the sunloungers and parasols!
And after dinner, we walked to the central bar, where activities are regularly organised, including dancing and disco nights, where all the visiting youth groups can enjoy the lively, social atmosphere!
The Village is definitely a little gem, with plenty of space, activities and facilities to keep your group happy on tour!
Day 2
The rich continental breakfast with freshly baked croissants was the perfect start for the long day ahead.
As the local agent explained to us, the concert venues are in located in three different areas of Lignano – Sabbiadoro, Riviera and Pineta), offering a good variety of both audience and locations.
As a popular summer resort among Italians, Lignano becomes particularly lively in summer and in the evening the streets are thronged with tourists and locals alike – offering you the opportunity to perform in front of large audiences.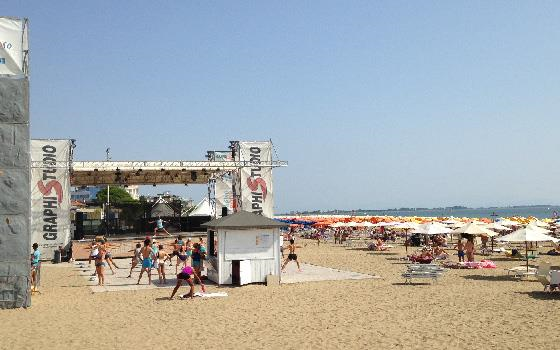 During the morning we visited the different stages built specifically to host summer evening concerts. These are organised by the municipality along the main seaside locations, including the iconic pier, which was built in 1969.
I was very impressed by the installations, as they all have professional lighting and sound systems.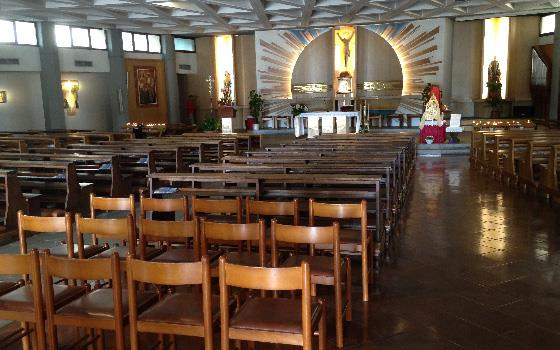 We then continued into the centre of Lignano, where we visited the Duomo (cathedral). Here there are two other concert venues, where choirs and orchestras can perform for the very appreciative and welcoming local audiences.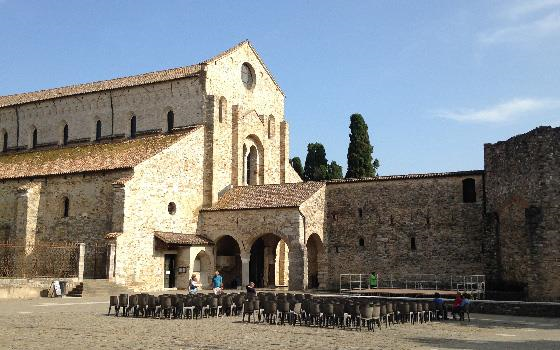 In the afternoon, we visited the town of Aquileia which is famous for its ancient Roman history and is just a 45 minute drive from Lignano. Groups can perform in the beautiful Duomo (cathedral) or outside in the spectacular medieval square – both of which really are spectacular venues!
Finally, in the evening, after what was a rather busy and hot summer's day, we were able to relax by taking a little stroll into Lignano Sabbiadoro's pedestrianised downtown area, where we enjoyed a delicious artisanal ice cream – definitely a real treat!
Day 3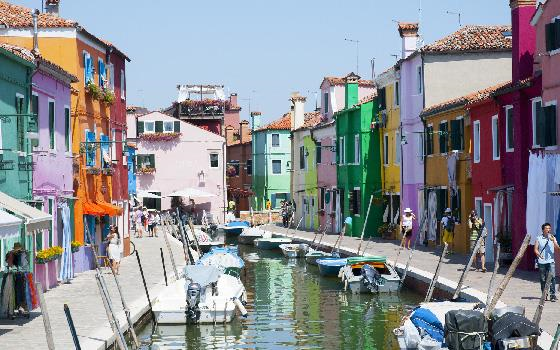 On our last day, just before heading back to charming Venice, we quickly visited the waterpark in Lignano, which is just 20 minutes' walk from the accommodation. It boasts some really impressive slides, so I'm sure students will love it!
In Venice itself, as we arrived at the Tronchetto car park, ready to board the local ferry to St. Mark's Square, the views and colours of the Renaissance palaces and churches really struck me and reminded me just what a spectacular city Venice is! It's certainly worth a visit if you choose to take a music tour to Lignano.
After visiting St. Mark's Basilica, where our choirs can participate in Mass, there was a little free time before lunch to visit the new Fondaco dei Tedeschi shopping gallery near the Rialto bridge.
Later, in the afternoon, while exploring the open-air museum that is Venice, we visited some of the central, local churches where our choirs and orchestras are also able to perform and perhaps experience a more 'authentic' Venetian experience, away from the crowds of tourists.
There really is so much to do in Venice but, unfortunately, our time was up and, after a final farewell from the ferry, we were ready for the short drive back to the airport.
As we arrived at the airport, we all hoped we could stay just a little bit longer to explore this beautiful region further, perhaps with the opportunity to visit Trieste and Slovenia too! Even so, with huge smiles we said a big 'grazie!' and a fond 'arrivederci!' to Italy, with a promise to return soon for more memorable musical experiences!
If you're interested in visiting Lignano on your next school music tour, or just want to know more about the options available, please don't hesitate to contact us.