Thinking about taking your ensemble on tour this year? Not sure where to go?
Don't worry, Alison, our Head of Music Tours, has some great ideas for your next tour!
Don't worry, Alison, our Head of Music Tours, has some great ideas for your next tour!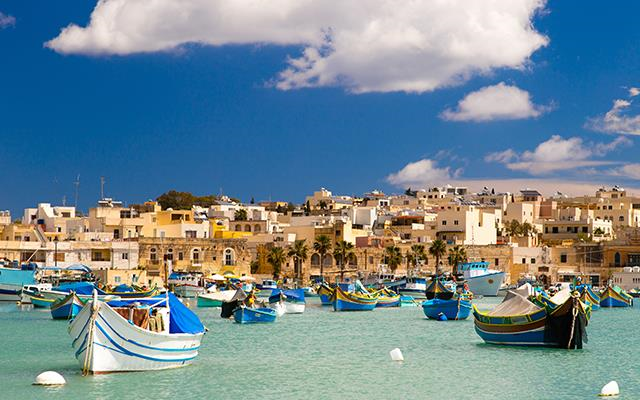 If you want your ensemble to perform under the Mediterranean sun, I would highly recommend beautiful Malta!
My colleague Chris visited Malta back in 2018 and wrote a fantastic blog on what he found there.
If you're a choir with a secular or sacred repertoire, in predominantly Catholic Malta you'll find plenty of spectacular churches and cathedrals that will be pleased to host your concert or allow you to perform as part of a Mass.
It's great for bands too, with lots of lively town squares in which your ensemble will be able to perform to a mix of locals and tourists. Many of the towns also host festivals at which your ensemble could perform. Please contact us for further details on this.
Malta is a small country and so it's very easy to travel around by coach, which is ideal for a school music tour. You will find many of the best venues in Valletta, but we can arrange performances in many locations around the country.
Another huge benefit to touring Malta is that English is one of the country's official languages, so there will be no issue with language barriers here, which means you can comfortably interact with your audiences.
The Maltese also drive on the left-hand side and use the same plugs as we do here in the UK, so all in all this is a very easy trip for British school groups!
When Chris visited in 2018, he found the quality of the accommodation to be very high, as lots of the hotels had been recently renovated thanks to the growing popularity of Malta as a tourist destination.
Many hotels boast rooftop pools and offer a mix of European and local cuisines for dinner, which is ideal for school groups who should find something to please even the fussiest eaters.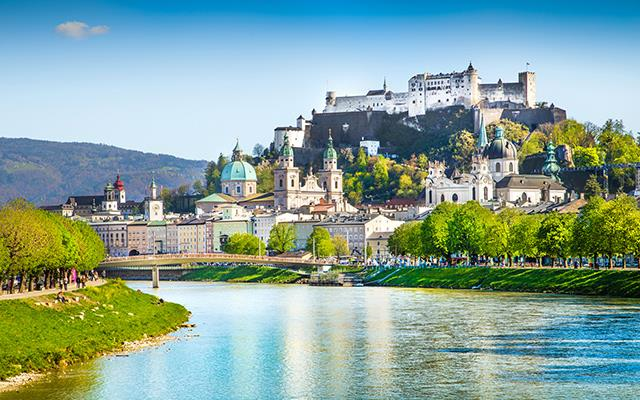 Salzburg is a real favourite among our school music groups. The city sits on the Salzach river, on the northern boundary of the Alps. The combination of its spectacular Alpine setting and its magnificent historic centre, which is a UNESCO World Heritage Site, makes Salzburg a spectacular choice for a school music tour.
The city is also famous for its incredible musical heritage. Wolfgang Amadeus Mozart was born and raised in Salzburg and worked as a musician at the archbishopal court from 1773 to 1781, when Salzburg was part of the Prince-Bishopric of Salzburg within the Holy Roman Empire. You can actually visit his birthplace and residence while on a school music tour to Salzburg! And you'll see plenty of monuments to Mozart around the city.
More recently, the city was home to the Von Trapp family, whose story was immortalised in the 1959 Rogers and Hammerstein stage musical and 1965 film version of The Sound of Music, widely considered one of the greatest film musicals of all time.
If you have any fans of the film in your ensemble, they'll be thrilled to find out that you can actually perform in some of the filming locations on your school music tour to Salzburg.
Remember when Maria and the children sing Do-Re-Mi and dance around that spectacular fountain in beautiful gardens? That was filmed in the spectacular Mirabell Gardens, one of the city's most important tourist sites and one of our favourite performance venues for school groups.
You can also perform at the magnificent Basilika St. Michael, where Maria marries Captain Von Trapp!
And when you're not performing, you may want to consider taking the Sound of Music Tour, where you will have the opportunity to see a variety of filming locations while enjoying the soundtrack – this is not to be missed if you're a fan of the film!
There is much more to Salzburg than Mozart and musicals though. Other exciting performance venues include the lovely St. Gilgen bandstand, which overlooks the lake in a gorgeous Austrian village that's really popular with tourists in the summer.
Alternatively, the magnificent Castle Kaprun offers the opportunity for a really atmospheric concert either in the courtyard of this restored medieval fortress or in the Knights Hall!
If you travel in the summer, you could also perform at the famous Mid Europe Festival!
And why not make your tour truly memorable by including a visit to the ice caves in Werfen? This enormous cave system is 42km long and is hidden away in the Tennengebirge mountains. Austria's steepest cable car will carry you to an altitude of 1586m above sea level to the entrance of the caves, where you'll be given a pit lamp. Inside, you'll be able to admire the beautiful ice sculptures carved out by Mother Nature herself!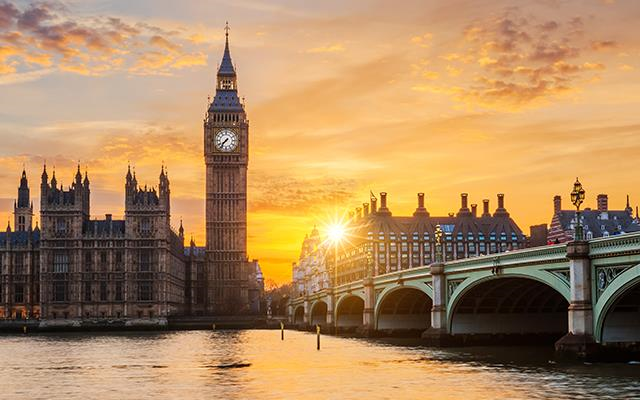 You really don't have to travel too far for a tour that will inspire your students. London is packed full of experiences and is particularly fantastic for performing arts groups.
To make the most of your time in London, I would highly recommend an overnight stay. Many of our groups choose to see a West End show in the evening – something which I absolutely love doing myself and is often one of the highlights of the trip.
If your students want to learn more about theatre life, then a backstage tour of the National Theatre is not to be missed. Your experienced and enthusiastic National Theatre guide will tell you all about the history of this iconic building and will show you around the theatre's three auditoriums and their backstage areas. You'll even get to see the workshops where all the sets and props are created.
If your students are keen to learn more about the history of theatre, of course, a visit to the Globe is a great option.
Alternatively, you could head over to the Theatre Royal Drury Lane, where you can enjoy the UK's first interactive theatre tour. Key actors, writers and characters, including the great clown Grimaldi and celebrated 17th-century actress Nell Gwynne, are all brought to life as you explore the theatre's fascinating 300-year history.
And if you have any dancers in your group, a workshop at the Pineapple Dance Studios is not to be missed! Here, your students will be able to learn from some of the world's best choreographers – an experience they'll find incredibly inspiring.
Ready to start planning your next school music tour?
Please don't hesitate to contact us for further information or to request a tailor-made quote.