Taking Learning Outside the Classroom!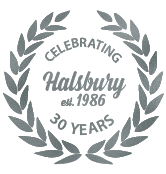 Company History
In 1986, former French teacher, Keith Sharkey, decided to create a company that would offer teachers the support and customer service that he, as a group leader, knew they required, but had felt was lacking with other tour operators. As an educator, Keith knew the value of providing pupils with the opportunity to learn outside of the classroom. He was passionate about the benefits of visiting other countries and experiencing other cultures first-hand, and wanted to ensure that as many young people as possible were offered these opportunities.
Today, Halsbury Travel is part of the Literacy Capital portfolio, an investment firm with a unique charitable objective to advance the education of children in the UK by promoting and supporting the development of literacy. One of the ways they do this is by donating 0.9% of their net assets every year to literacy charities, such as BookMark, whose aim is to get every child reading.
School Music Tours
Music tours have always been a central part of Halsbury Travel's portfolio. With several musicians amongst our number, we know that there is nothing quite as inspiring as performing to an appreciative audience, in venues as varied as magnificent cathedrals and charming local squares. We believe that music can be a window into another culture and music tours create lasting impressions on the pupils who take them.
Our Expertise
Our specialist music team have nearly 35 years' experience in arranging bespoke music tours for school groups, orchestras, bands, choirs and performing arts groups. They share a passion for music and educational travel and know both the destinations and our local suppliers personally, meaning that they are best placed to provide honest advice on your school music tour. They will work closely with you to create a tour that will meet all your requirements and inspire your musicians.
Our Reputation
We've been providing tailor-made school and group tours for over 30 years and are very proud of our reputation for providing excellent service and valuable support. We have a long and extensive history of satisfied customers because we firmly believe in providing the highest quality music tours at the best possible prices. What we don't believe in is hidden costs, so you can be sure that when you book with Halsbury the price that you are quoted is the price that you will pay.