What was your main aim/objective for this trip?
For this trip we wanted to allow students to have as many new experiences as possible. For a lot of the students this was their first residential trip as they had missed primary school trips due to COVID.
We wanted to allow students to have hands-on experiences and see in action what they have learned about in school, whether this was learning about space at the European Space Centre, or WW1 history in the battlefields and museums of Belgium, it helped them to see learning come to life and give real world context to what they'd learnt about in the classroom.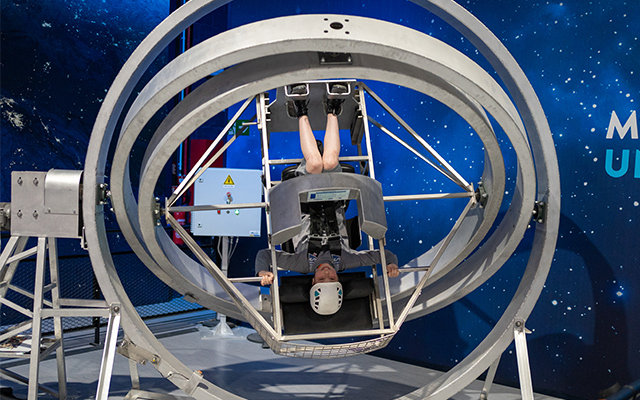 Why did you choose this destination?
We looked at Belgium as we were able to combine visits for both history and science.
We were keen to give the students a hands-on experience in both subjects, and Belgium really allowed us to do this. It meant that the students could have a wider range of experiences and that the trip would appeal to even more students!
On the science side, we visited the European Space Centre for astronaut training and for history we were able to visit a number of battlefields.
For our first trip abroad since before COVID, and my first time leading a residential trip, coach travel made the whole experience more straightforward. Students were together, we had a mobile base and we did not have to worry about airports, planes and the amount of luggage that we bought!
This was also the first time out of the country for some of our students and coach travel made this very accessible for them! The coach company were fantastic and having such a knowledgeable driver with us really helped us to get the most out of the trip. He really had useful insights and tips for each location, and his experience and kindness towards our group really shone through!
First of all, we travelled to the European Space Centre. Here, our students took part in a range of astronaut training. The boys learned about the history and future of space travel before carrying out training on multi-axis chairs to simulate how astronauts control themselves if they go into a spin in space, as Neil Armstrong did on the Gemini 8 mission.
After this, the boys experienced what it felt like to have space travel sickness, as well as taking part in a VR simulator to show what it would feel like to experience gravity on the moon and Mars. The day ended with students designing, building and launching their very own rockets!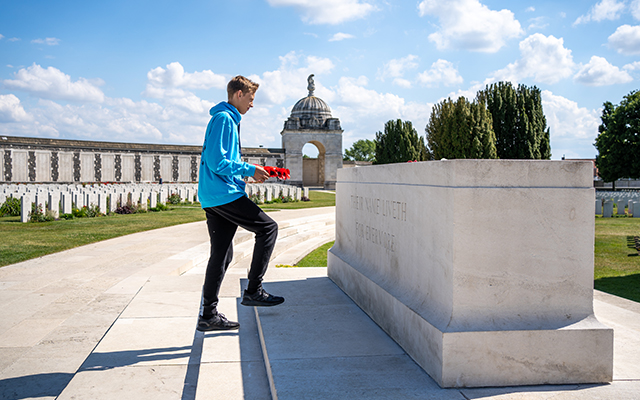 After the Space Centre we travelled across to Ypres. The students were lucky enough to be able to visit the In Flanders Fields Museum, Passchendaele, Tyne Cot and the German Cemetery at Langemark.
They saw historical exhibitions, heard accounts from locals and even got to experience what life in a trench was like. These were humbling visits for the students which brought home the human reality of war, bringing to life what they had been learning in the classroom. We were even able to attend the Last Post Ceremony, an event which will stay in the minds of pupils forever.
Why did you choose these visits and activities?
We chose these visits for a number of reasons. We chose the Space Centre as it was such a unique opportunity for the students to experience astronaut training and to allow such hands-on experiences for the students.
We looked at the WW1 battlefields as these are sometimes overshadowed by WW2 in history, so we thought it was important to preserve these in the memories of our students.
Our school also has a rich military history - we were a training camp for the Officers of the Artists Rifles and so it was very poignant to see the graves of some of the men who may have trained at our school, where our boys are learning every day.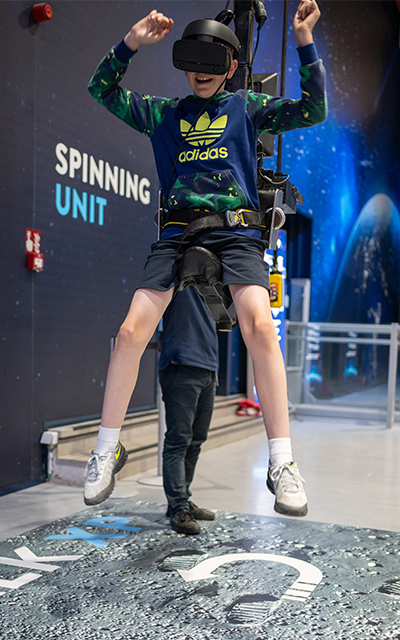 From being spun upside down in the multi-axis chair at the Space Centre to seeing students experiencing a virtual moonwalk, there were so many memorable experiences from the science side of the trip. Students had unique experiences, and the chances are that they won't all get these opportunities again.
On the history side of the visit, students were also able to make many memories. Some highlights included laying a memorial wreath at Tyne Cot cemetery, to witnessing the Last Post Ceremony at the Menin Gate, as well as being able to find names of relatives at each cemetery and the Menin Gate.
It was fantastic to be able to see the students on trips again, we will definitely all remember the trip for this.
What did students get out of this trip?
Students got a range of hands-on experiences at the Space Centre. This helped to bring quieter students out of their shells, as well as inspiring them to aim higher (quite literally) for the future!
They also saw history come to life and not only be in textbooks and lessons. They were able to see the scale of the human cost of WW1, which isn't always apparent in lessons.
The boys also really appreciated the chocolate shop and waffles!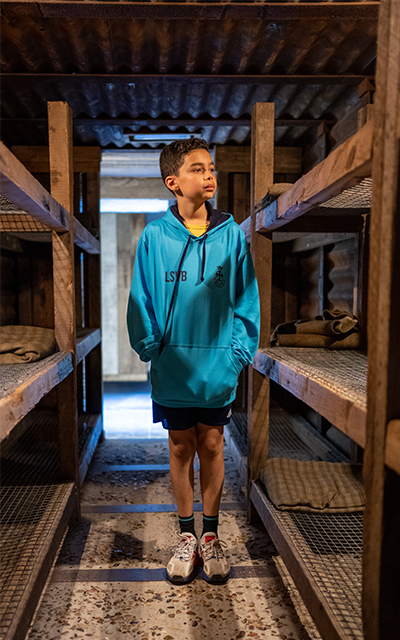 Why did you choose Halsbury for this trip?
We chose Halsbury for a number of reasons.
From a practical point of view, their quotes are very competitive, and they are very flexible with the itineraries. These are really personalised to your needs, meaning that it is not just a generic trip, but one that the students will get the most out of.
Each member of staff that we dealt with at Halsbury couldn't do enough to help - they gave a sense that we were not just another customer, but they really wanted us to have the best possible experience.
There was no wasted time in the trip, it was jam packed with activities which both the staff and students really appreciated!
Halsbury also have a great reputation, with their Covid Guarantee and reputation within the education sector, it really gave both SLT and parents peace of mind that we were in good hands!
Finally, the reward points always help. As we were over staffing due to Covid, these helped to pay towards the extra member of staff. It is nice that they don't just look after new customers but reward the loyalty of schools.
Were there any guarantees that Halsbury were offering that made it easier for you to get senior leadership and/or parents on board?
The COVID guarantee really helped to give peace of mind to both parents and SLT. We felt informed every step of the way and that, if worse did come to worse, we would be covered with this. This was especially true as the travel rules have changes so frequently in Europe and at such short notice!
It was fantastic to be able to take students on a trip again. After the initial worries about the requirements to get through passport control, losing passports or not having the correct COVID forms, and then realising that this was a lot more straightforward than we had anticipated, the trip was very smooth all of the way.
I always think it's great to be able to spend time with students in a different context outside of school as they see a different side of you and you see a different side of them!
How would you describe the experience of working with Halsbury on this trip?
Halsbury made the trip as easy as possible to plan, they were always on-hand to answer questions and to help with queries.
They were always willing to go above and beyond, whether it was helping with risk assessments or organising special requirements for students.
They also kept us up-to-date with any changing Covid rules, meaning that we could always pass on the most up-to-date information to parents.
The travel app was fantastic, for each member of staff to have all documents digitally really helped and meant that we did not have to worry about having a plethora of paperwork to sort through!
Would you recommend Halsbury to your friends and colleagues?
I would definitely recommend Halsbury - the customer service is great, they have the best interests at heart for the pupils and go above and beyond with this.
The trip was organised so well and the travel app really helped. It seems like a well-rounded package, from the initial quote to being on the actual trip everything was such a smooth process.
Do you have any tips for other teachers planning their first trips since Covid?
If thinking about planning a trip I would say just go for it!
It may seem daunting, especially after Covid and if it is your first time leading a trip, but the enthusiasm of the pupils and the enjoyment that they get out of the trip far outweighs this.
This trip gave pupils experiences that they would not have had otherwise, and I think as a teacher it is so important to give these new experiences to students! We're already planning our next trip!
Ready to start planning your next trip?
Please don't hesitate to contact us for further information or to request your tailor-made quote.