It's round 3 of the Six Nations and what a tournament it's been so far! This weekend, we're very much looking forward to seeing [France and Scotland](https://www.sixnationsrugby.com/overview/?FixGuid=18FS3435
The trophy only made its debut in last year's tournament, to commemorate the centenary of the end of the First World War.
In particular, it commemorates all the French and Scottish rugby players killed in the conflict, especially the captains of both nations in the last game played between them before the start of the war – Eric Milroy of Scotland who was killed in action at Delville Wood during the Battle of the Somme, and Marcel Burgun of France who was killed in action on the Eastern Front and received the Croix de Guerre posthumously.
On its debut in 2018, the trophy was carried on to the pitch at Murrayfield by 11-year-old descendants of the two captains' families – Lachlan Ross (Milroy) and Romain Cabanis (Burgun).
The trophy is engraved with poppies and cornflowers – the flowers of remembrance for the two countries. In both French and English is written 'In memory of Eric Milroy, Marcel Burgun and all the French and Scottish rugby players who fell during World War I'.
The name of the trophy refers to the 13th century alliance between France and Scotland against invasions by England. The agreement meant that should one of the two be invaded by England, the other would invade English territories in retaliation.
Want to arrange a school rugby tour to France?
With its short journey times from the UK and the fact that it's home to two top clubs (Racing 92 and Stade Français), Paris makes a great choice of destination for a school rugby tour.
There's great local opposition here for your team, allowing them to test their skills against teams of a similar standard to themselves. And before their fixtures, why not treat them to a training session with coaches from Top 14 side Racing 92?
And make it a tour they'll never forget by adding in a guided tour of Racing 92's training facility and a Q&A with their English-speaking players!
The South of France is the heartland of French rugby. There's a real passion for the sport here that means that taking on local opposition will be a fantastic experience and a great test of your team's skills.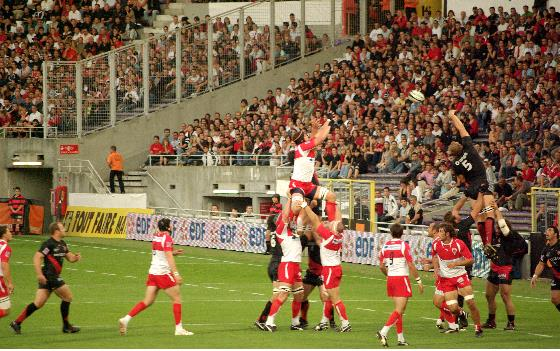 We can arrange a training session for your team with coaches from local professional sides Biarritz Olympique or Aviron Bayonnais, and you can also choose to see the pros in action with live match tickets (schedules and availability permitting, of course).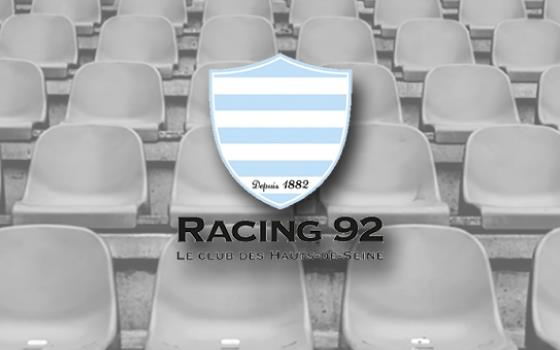 If you want to inspire your rugby team, why not arrange a pro-training tour to Top 14 side Racing 92 ?
Your team will get a taste of life as a professional rugby player, with coaching sessions delivered by the club's own youth coaches, a guided tour of the club's training facility and the Stade de France, and even a Q&A session with the club's English-speaking players!
Plus, you can go and see the professionals in action by choosing to add match tickets to your package (schedules and availability permitting).
A pro-training tour to Catalan Dragons will offer your team the opportunity to experience life as a professional with the only non-British team in the Super League!
Your team will enjoy coaching sessions with the club's own youth coaches, before pitting their skills against local opposition of a similar standard. You could even choose to add match tickets (schedule and availability permitting) to watch the professionals in action!
In the heart of the Pyrenees, you'll also find plenty to do when you're finished playing rugby. Why not try canyoning, white water rafting or paddleboarding?
If you want to really focus your team and get them ready for the season ahead, then a preseason training tour is ideal. And where better than the South of France , where the weather's great and rugby is a way of life?!
You'll stay onsite at La Cité Verte, which boasts world-class facilities such as an Olympic swimming pool, a dojo and a gymnasium, as well as excellent pitches. We can even arrange for you to have sole occupancy, so that you really can use the facilities whenever you want!
Plus, if you want to test your team's development over the course of the tour, we can also arrange friendly fixtures against local opposition of a similar standard.
Ready to start planning your school rugby tour to France?
Please don't hesitate to contact us for further information, or to request your tailor-made quote .
Article posted on: January 07, 2019