Finally, after the pandemic derailed the tournament, we can finally look forward to Euro 2020 starting on Friday!
But did you know that your young footballers can train at the same facility as England's stars? St. George's Park in Staffordshire boasts world-class facilities and is used by all 28 of England's national teams to prepare for international competition.
World-class facilities
As you would expect from the £105 million complex used by our national teams, the facilities at St. George's Park are world class and include:
•13 outdoor pitches – one is even a replica of the pitch at Wembley!
•Full-size indoor 3G pitch
•Futsal arena
•Elite performance area including:
oHydrotherapy suite
oHuman performance lab
oSprint lanes
oStrength equipment
oCardiovascular fitness area
oFunctional and testing equipment
Professional coaching
FA licensed coaches will deliver high-quality training sessions with the content tailored to suit your players' levels and requirements. You'll also have the opportunity to test your footballers' skills against local opposition. As well as all that, your young footballers will also enjoy a specialist workshop on food and nutrition.
Plus, option to add Premier League/Championship match tickets
As well as professional training sessions, friendly fixtures, specialist workshops and world-class facilities, you'll also have the option to add Premier League or Championship match tickets (subject to availability and schedules). Your students will love this opportunity to top their tour off by seeing their heroes in action!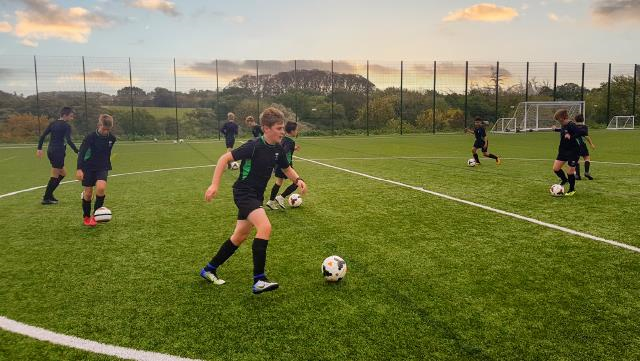 Ready to start planning your school football tour to St. George's Park ?
Please don't hesitate to contact us for further information or to request a tailor-made quote .
Article posted on: June 07, 2021