Last time they met in the Six Nations on 17th March (St. Patrick's Day), Ireland beat England 24-15. The Irish went on to win the tournament and so are the current champions.
But of the 122 games they've played against Ireland, England have won 62, scoring a total of 231 tries to Ireland's 146.
They will be battling it out not only for crucial points in the tournament, but also for the Millennium Trophy.
This trophy was created in 1988 as part of Dublin's millennial celebrations. It's in the shape of a horned Viking helmet, to reflect the city's Nordic origins.
England have won the trophy 18 times, and Ireland 13 times – although Ireland are the current holders.
Want to arrange a school rugby tour in England?
You really don't have to travel far to enjoy a really productive, inspiring school rugby tour. England itself offers some really exciting opportunities for school rugby teams.
Based on the shores of Lake Windermere, surrounded by spectacular scenery, the Lake District proves that you don't need to go abroad to enjoy an unforgettable school rugby tour.
As well as taking on local opposition of a similar level, your active team will have the opportunity to try some really exciting activities, including kayaking, climbing and river scrambling!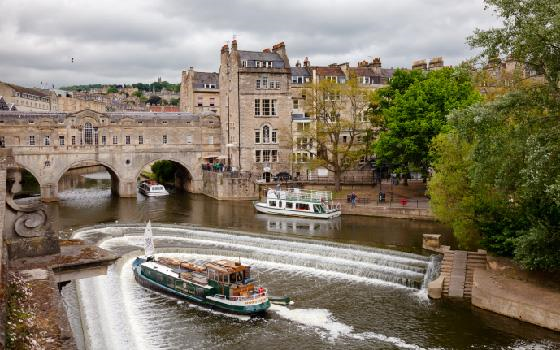 Home to one of the oldest rugby clubs in the country and a university with an excellent reputation for sporting prowess, Bath is the perfect base for a preseason school rugby tour.
You'll be based at the University of Bath, where you'll be able to use the world-class facilities, which include a hydro and ice recovery suite.
The facilities here are so good, that the Australian team based themselves here during the 2015 Rugby World Cup.
Ready to start planning your next school rugby tour to England?
Please don't hesitate to contact us for further information or to request your tailor-made quote .