Your guide to getting your trip signed off by senior leadership.
So, you've decided to run a school ski trip? That's great!
You'll now need to gain approval for your trip from the 'powers that be'. To do that, you may have to justify the value of the trip, explain how you'll ensure the safety of students, and prove the reliability of your chosen tour operator.
Justifying the value of the tour
Most school ski trips take place during February half term and Easter, avoiding the issue of requiring cover for accompanying teachers. But this does mean asking colleagues to give up their own free time and so you'll need to justify the value of your trip.
Justifying the value of a school ski trip is perhaps not as straightforward as it is for those running history or languages trips, where the educational benefits are clear.
And often, school ski trips are seen to be a bit of a 'jolly'. But, in reality, they are so much more than that and offer some incredible benefits for students.
Students will spend the week taking part in a fun sporting activity, which promotes the enjoyment of sport and the benefits of a healthy lifestyle.
And they'll experience a different country and culture, broadening their horizons and potentially giving them the opportunity to practice their language skills.
You could even introduce a geography element to your trip – after all, the students will be surrounded by spectacular landscapes for which climate change is an ever-present threat.
And, like any school trip abroad, students will have the chance to take a greater step towards independence, as they travel without their parents, possibly for the first time. They'll have to take responsibility for themselves and their property.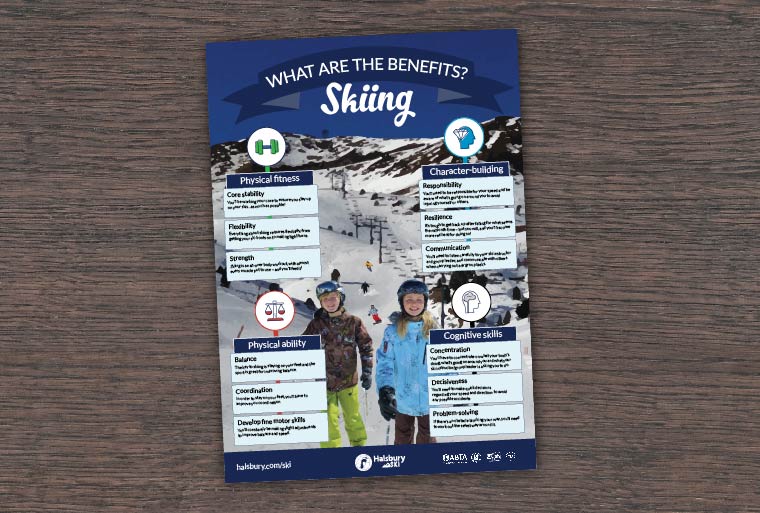 For more ideas, check out our 'Benefits of School Ski Trips' leaflet.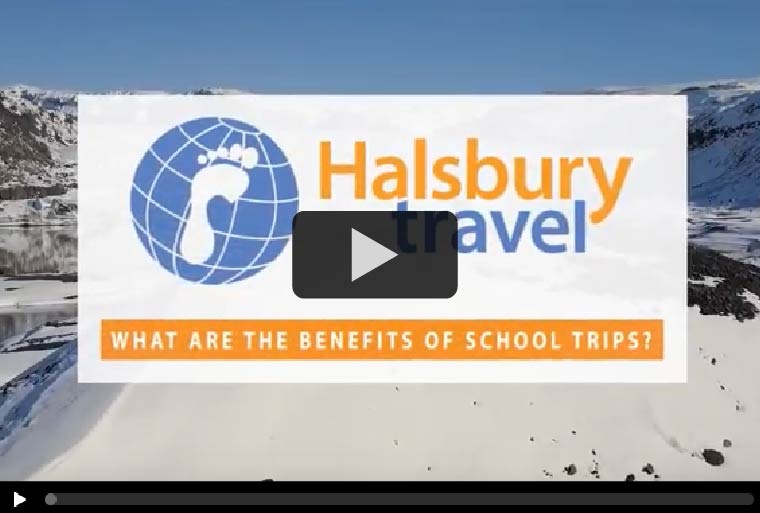 We've also put together a video explaining the general benefits and the #powerofschooltrips.
Health & safety of students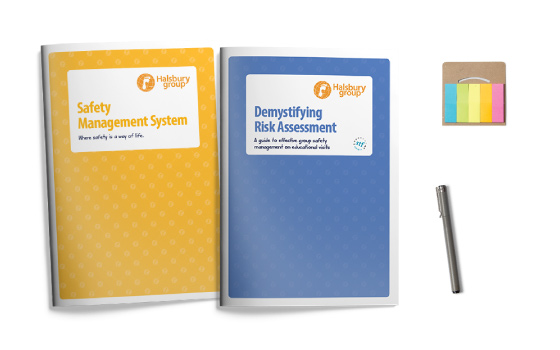 Of course, you'll complete a risk assessment before you travel, in order to identify and minimise the risks to students' health and safety.
And as the needs of your group are completely unique and best known to you, it is only you who can carry out this task.
However, your workload will be reduced by booking with Halsbury and here's why: as an Assured Member of the School Travel Forum, we've taken on the responsibility to create and implement a thorough Safety Management System, and this will save you time when it comes to assessing certain areas, such as accommodation and transport.
The 'powers that be' will likely want to be reassured that you've taken such steps to protect your students' health and safety. So you may want to show them our Safety Management System.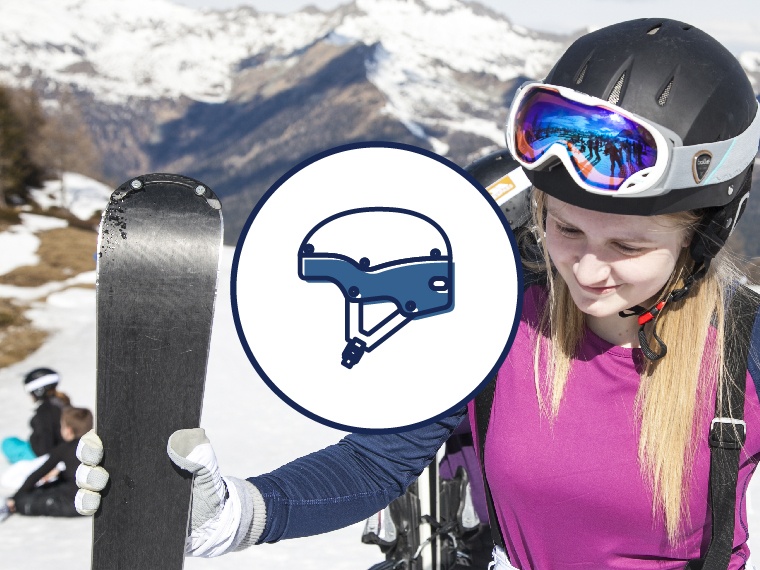 And for more information on health and safety, including safety on the slopes, please check out our guide:

The reliability of your chosen tour operator
Using a specialist school tour operator will provide you with much more protection than organising the ski trip by yourself. But you'll still need to reassure the 'powers that be' that your chosen tour operator is reliable.
They'll want to know that they're well-established, have a good reputation and that the tours are financially protected. They'll also want to know that they will prioritise the health and safety of the students.
If you're travelling with Halsbury, you may like to download this handout which includes all the relevant information.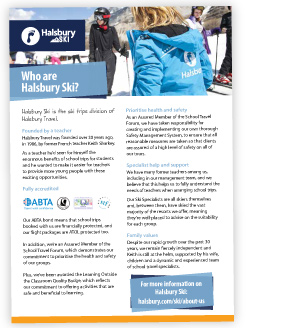 We hope this will help you to get your school ski trip approved. Of course, if you require any further information or advice, please don't hesitate to contact us.