top
Your guide to convincing parents to let their children attend your trip.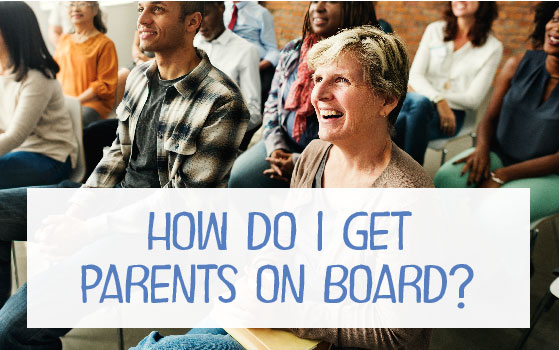 School ski trips can be seen as somewhat of an expensive luxury, making it difficult to get parents on board. But they offer so many fantastic benefits for students, that it really is worth taking the time to persuade parents that they are worthwhile.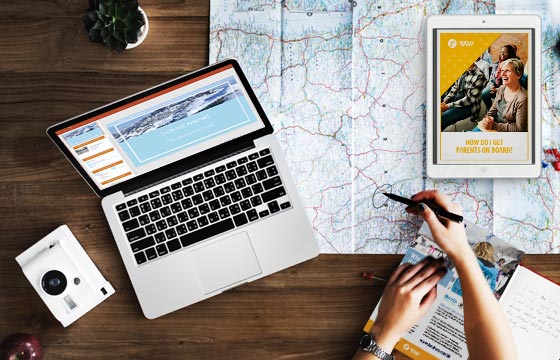 Of course, the first step will be sending out the traditional letter – we've put together a sample letter to help you with this.
In our experience, the best way to get parents on board is to give them all the information as early as possible, and to address any concerns they have directly - which is why a parents' evening, or informational evening is a really good idea.
A PowerPoint presentation is good way to structure the first part of the evening, where you should provide parents with information about the trip, addressing any general concerns that might be raised.
We've put together a sample presentation to help with this:
So, what are the general concerns you'll need to address?
School ski trips are an extracurricular activity and can be expensive, why should I send my child on this particular trip?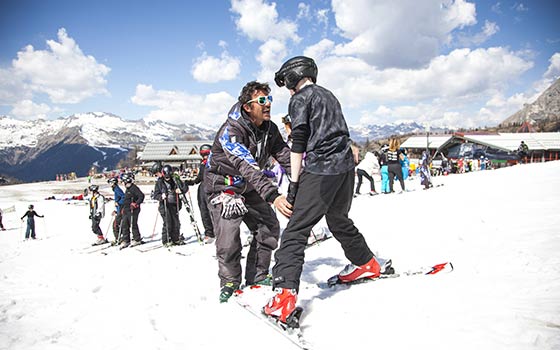 Unlike a history trip, or a languages trip, it perhaps isn't immediately obvious why a school ski trip is of educational benefit – parents may initially regard it as a 'jolly' that they don't particularly want to fork out for.
However, this is simply not true. School ski trips offer a wide range of benefits for students.
They'll learn a new skill, or they'll improve their current level of skiing. And this sporting aspect to the trip helps to encourage a healthy lifestyle and enjoyment of exercise.
They'll also experience another culture, and may even be able to test out some of their language skills. Plus, being surrounded by mountains means you could even introduce an element of geography to your trip.
There's also the developmental benefits – travelling abroad without their parents, perhaps for the first time, will encourage students to take more responsibility for themselves and so constitutes another step towards independence.
So yes, it will be fun. But there's so much more to it!
How has the trip been organised?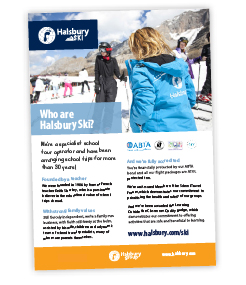 Parents will want to know a bit more about the organisation of the trip. They'll need to know what travel company you're using and whether their money and, more importantly, their children, will be safe travelling with them.
If you're travelling with us, please feel free to download this handout to provide parents with the information they need on Halsbury Ski.
We'd also be pleased to pop along to your parents' evening, to help you field questions and provide any further information required. Please just let us know if you would like to arrange this.
Will my child's medical and dietary requirements be catered for?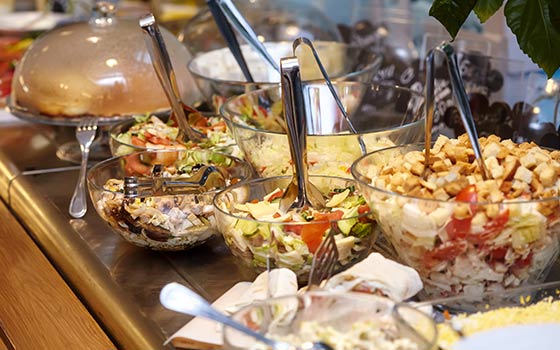 In short, yes, this should be no problem at all. But parents should be made aware that they will need to let you know about these as soon as possible, to ensure that these are properly catered for.
And speaking of health, if you are travelling to Europe, now is a good time to remind parents that their child will need a valid GHIC or EHIC card. If they don't currently have one, they are free on the NHS website, where there is further information on healthcare cover abroad.
How are we going to keep in touch?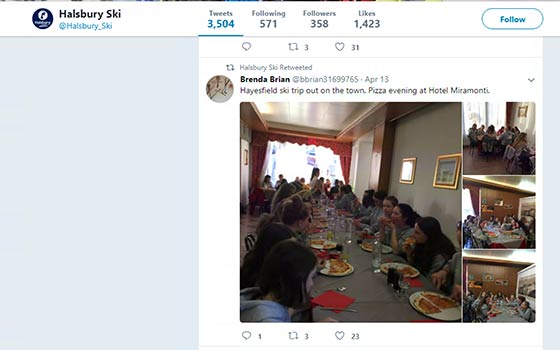 Keeping parents up-to-date on how the trip is going is a great way to stop them worrying. And the easiest way to do this is via social media. You could set up a Twitter or Facebook account for the trip, or use the school account if they already have one.
Posting pictures of students clearly happy and enjoying themselves will really reassure parents.
And knowing that they'll be able to follow the trip through social media could even persuade them to let their children go on the trip.
For more information and advice on using social media on your trip, check out our guide.
Parents will also want to know what your mobile phone policy will be, so now is a good time to make this clear.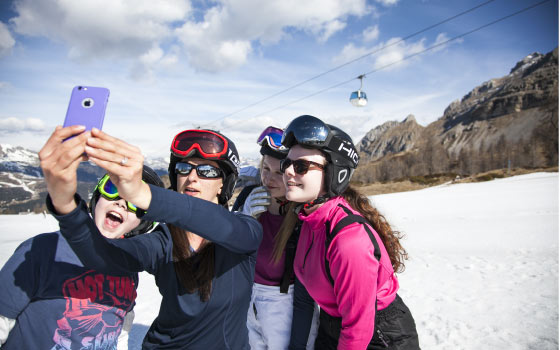 If you are going to allow students to bring and use mobile phones, remind parents to check whether any roaming charges apply.
You may also want to point out that mobile phones are not normally covered by travel insurance.
Finally, if you're going to provide them with a contact number for you during the tour, let them know! Although it may be an idea to make it clear know what the expectations are for this – otherwise you may find yourself constantly on the phone to nervous parents!
We hope that this has helped you to anticipate and cover some of the main concerns that parents may have.
Of course, if we can be of any further assistance at all in terms of providing information, or even attending the parents' evening in person, please don't hesitate to contact us.