School Language Trip to St Petersburg
Book with confidence with our Covid Guarantee offering reduced deposits to secure your trip and 100% refund if you need to cancel. Find out more
Inspire your students to develop a passion for the Russian language and culture with a Russian school trip to St. Petersburg!
St. Petersburg has significant historical and cultural heritage, making it a highly attractive destination for a Russian school trip. For students of the Russian language, there is no better place to study, as you wander around the many museums, galleries and memorials throughout the city.
Your students will have plenty of opportunity to improve their conversational skills as they speak to the locals. Your guide will speak English, although the commentary can be provided in Russian for more advanced students. And, of course, you can also choose to team up with your school's history department to make this a cross-curricular school trip, giving more of your students the opportunity to explore St. Petersburg.
Suggested Itinerary (Based on a 4 days/3 nights tour )
Visit the Hermitage Museum!
The Hermitage Museum is one of the world's most prestigious art museums and a must-visit when on a school trip to St. Petersburg. The museum's foundations lie in the personal collections of the Tsars, and Catherine the Great in particular, who was a prolific collector of fine art.
The collection grew significantly in the post-revolutionary period, when many great works of art were confiscated from both rich, aristocratic Russians and defeated Nazis, and given to the museum for the public to enjoy.
The museum has satellite centres as far away as Venice and Amsterdam. But the main museum in St. Petersburg is itself huge, consisting of 400 rooms spread over three floors of five interlinked buildings!
Did you know?
The Hermitage Museum's collection consists of over 3 million works of art and cultural artefacts. You'll only see a fraction of these displayed in the museum's centres, but even so it's advisable to plan your visit as there is still so much to see!
Visit the Russian Museum!
The Russian Museum boasts one of the largest collections of Russian fine art in the world. The collection was started by Tsar Alexander III who was fiercely nationalistic. It was his son, Tsar Nicholas II who opened the museum based on this collection in memory of his father.
The collection was bolstered after the Russian Revolution when the private collections of many aristocrats were seized by the state and moved to the museum.
The museum houses over 400,000 exhibits, covering all major periods of Russian art, and this comprehensive overview makes it an unmissable visit for those interested in learning more about Russian culture on a school trip to St. Petersburg.
Did you know?
The Museum is housed in the Mikhailovsky Palace, which is considered to be one of the most beautiful in Russia. When in use as a palace, receptions held here were frequented by the empire's most famous poets and writers. It was also famous for its musical salon, which hosted recitals by Liszt, Berlioz, Schuman and Wagner, to name but a few!
Visit the Church of the Saviour on Spilled Blood!
This magnificent church was funded by the Russian imperial family on the site where Tsar Alexander II was fatally wounded by political nihilists in 1881.
In an otherwise very 'European' city the church really stands out as very 'Russian'. Whereas the rest of the city's architecture is predominantly Baroque and Neoclassical, the church is instead inspired by romantic nationalism and is modelled on medieval Russian architecture and that of St. Basil's Cathedral in Moscow.
The church fell into a state of disrepair following the Russian Revolution, during which it was ransacked and looted. And after the Second World War it was used as a warehouse for vegetables. However, it has now been restored to its former glory and is a must-see on a school trip to St. Petersburg.
Did you know?
The church is so elaborate and richly decorated that it went over budget by 1 million rubles, which was a huge amount of money at the time. It took 24 years to build and 27 years to renovate after years of neglect under the anti-theist Soviets.
Day 1
Afternoon
Flight to St Petersburg, transfer to accommodation on arrival
Evening
Evening free to explore
Day 2
Morning
Visit Yusupov Palace, where the full story of the murder of Rasputin will unfold before your group
Afternoon
Enjoy a 2 hour Russian language lesson in a local school
Evening
Evening free to explore
Day 3
Morning
Visit the State Heritage Museum
Afternoon
Enjoy a 2 hour Russian language lesson in a local school
Evening
Evening free to explore or enjoy a folk show
Day 4
Morning
Free time
Afternoon
Transfer to the airport and fly back to the UK
2 x 2-hour Russian language lessons
3 nights' bed and breakfast accommodation
Airport transfers in resort
Comprehensive travel and medical insurance
Detailed information pack
Entrance to Yusupov Palace and State Hermitage
Free staff place ratio 1:10
Itinerary planning service
Return flights including tax
VAT
A-Level
Changes in Russian society
Political and artistic culture in Russian-speaking countries
Immigration and multiculturalism
Changes in the life of a big city
The last years of the USSR
Independent research project opportunities
GCSE
Food, drink and eating out
Daily life and free time activities
Customs, celebrations and festivals
Home, town and neighbourhood
Travel and tourism
Understanding Russian culture and identity
Holiday destinations
Educational activities and visits
Church of the Saviour on the Spilled Blood
One of the iconic images of St Petersburg is the magnificent Church of the Saviour on… Read more
Cruiser Aurora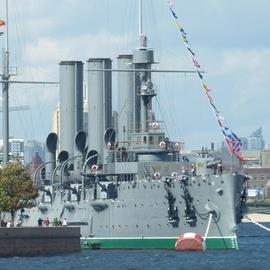 The cruiser, Aurora, was launched in 1900 and bore witness to several of the most importan… Read more
Hermitage Museum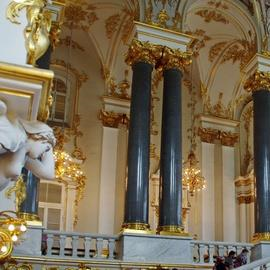 The State Hermitage Museum was founded in 1764 by notorious art-lover, Catherine the Great… Read more
Russian Museum
Established in 1895 and opened in March 1898 by decree of Tsar Nicholas II, the Russian… Read more
Yusupov Palace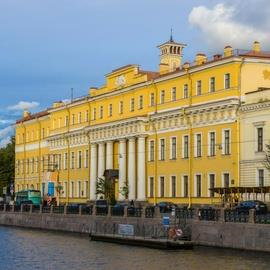 On a quiet stretch of the Moika River stands a long yellow building, which was once the… Read more
Cultural activities and visits
Catherine's Palace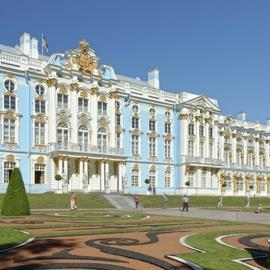 Located some 12 miles away from St.Petersburg, Catherine's Palace and Park are visited… Read more
Mariinsky Theatre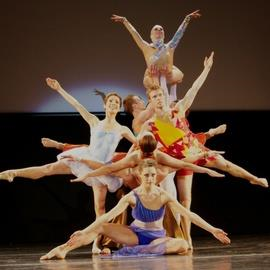 The beautiful Mariinsky Theatre has been a key cultural icon in St Petersburg since it ope… Read more
Peter and Paul Fortress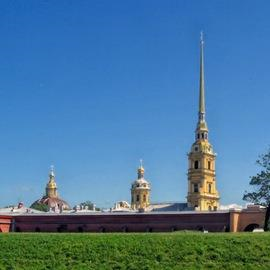 When Peter the Great re-claimed the lands along the Neva River in 1703, he decided to… Read more
Summer Palace and Gardens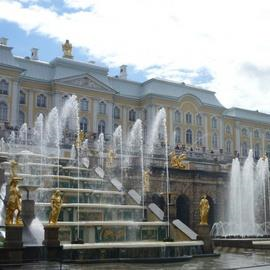 The Summer Palace is a surprisingly modest mansion on the banks of the Fontanka River. It… Read more
Winter Palace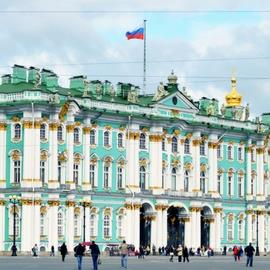 With Rococo flourishes usually reserved for furnishings, the noted 16th century architect,… Read more
Park Inn (Pulkovskaya)
St Petersburg Hotel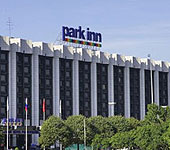 This modern hotel offers 840 rooms furnished in a contemporary style. The majority of the rooms overlook the Monument to the Defenders of Leningrad and Moskovsky Avenue, the St. George Church and monastery premises.
A selection of rooms are available: Single, Double, Business Friendly and Suite. Non-smoking rooms are available upon request. Rooms feature central heating/air conditioning, satellite television, a refrigerator, hair dryer, a computer and modem sockets and a telephone.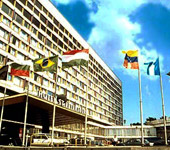 This large hotel has 410 rooms all with a TV, telephone and en-suite facilities. It has conference rooms capable of holding up to 800 delegates and two restaurants offering both simple and gourmet food; the buffet breakfast in the 'Winter Garden' restaurant is a great way to begin your day with terrific views over the Neva River and the singing of exotic birds. There are also two bars which offer snacks throughout the day.
Close to the city centre, many famous landmarks are easily reached including: the Hermitage Museum, St Peter and Paul Fortress, the Summer Gardens and the Russian cruiser 'Aurora'.
Supporting you every step of the way!
Creating your perfect trip
We'll tailor make your school trip to meet your specific requirements
Launching your trip
Head to our resources section for FREE promotional materials
After you've booked
Your dedicated Itinerary Coordinator will work with you on the finer details of your trip
While you're away
You'll be able to reach us 24/7 during your trip if you need our help
After your trip
Head back to our resources section to continue the learning
Need help?
Don't hesitate to contact me for any advice or further information on how your school trip can be tailored to your requirements.
I can't think of any recommendations for improvement. This was another outstanding trip from Halsbury and reminded me why we always book with your company! — Oldfield School, February 2019
Your School Trip is Fully Protected
As a fully-accredited school travel company, booking with Halsbury Travel offers you complete peace of mind. Our accreditations are your guarantee that:
Your school trip will be fully financially protected
Your group's safety will be prioritised
Your trip will be a quality educational experience
Financial protection

Our ABTA bond means all our school trips are financially protected. Plus, all air tours and flights arranged by us are also ATOL protected.
Safety prioritised

As an Assured Member of the School Travel Forum (STF) we have an effective Safety Management System in place.
As well as reassuring you that your group's safety will be prioritised at all times, this will also help you to meet your due diligence and reduces the amount of External Provider paperwork required.
Quality educational experiences

The Learning Outside the Classroom (LOtC) Quality Badge is your reassurance that Halsbury Travel is committed to offering LOtC activities that are safe and beneficial to learning.