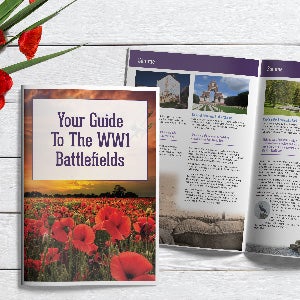 Are you thinking about running a school trip to the WW1 battlefields? Perhaps you're heading out on a trip soon? This guide will tell you all you need to know!
Here at Halsbury, we pride ourselves on knowing our destinations well. And the WW1 battlefields of France and Belgium are some of our favourites, because there is so much fascinating history to explore there.
In this guide we take you through the visits available and explain what each offers in terms of benefits to students' learning. We hope that this will help you to choose which to include in your itinerary.
And if you've already booked your trip, then hopefully it will help to add to the excitement and will give you some more ideas for discussion points or things you might want to prepare to enhance the trip. As always, if you have any questions or need any further information or advice, please don't hesitate to contact us.