Available Resources
Please use the following links to access your resource.
Here is some useful vocab to help your students practise the target language while exploring cultural sites on your school trip.
We've put together some vocabulary sheets to help encourage your students to use the target language to explore the culture on your next languages school trip.
We've picked out vocabulary that your students may come across while visiting cultural sites in France, Germany, Spain and Italy. Hand these out before the trip so that they have time to learn some of them – perhaps they can try to use some of these terms in questions to guides?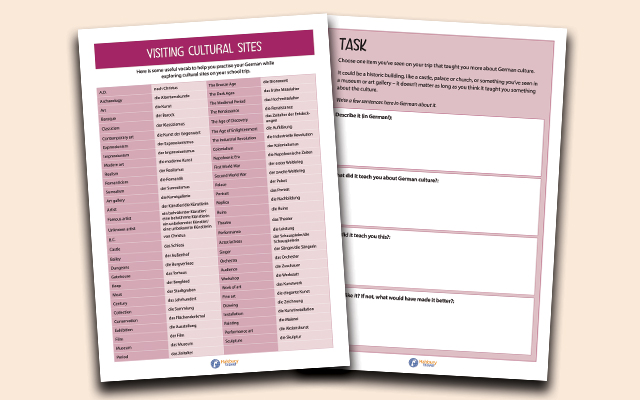 You could also challenge them to use some of these terms in a presentation about the trip given in the target language once back at school. This is a great way to see how much their confidence in speaking the language has improved!
We hope you find these vocabulary sheets helpful. We've also created a number of other MFL resources that you may be interested in.