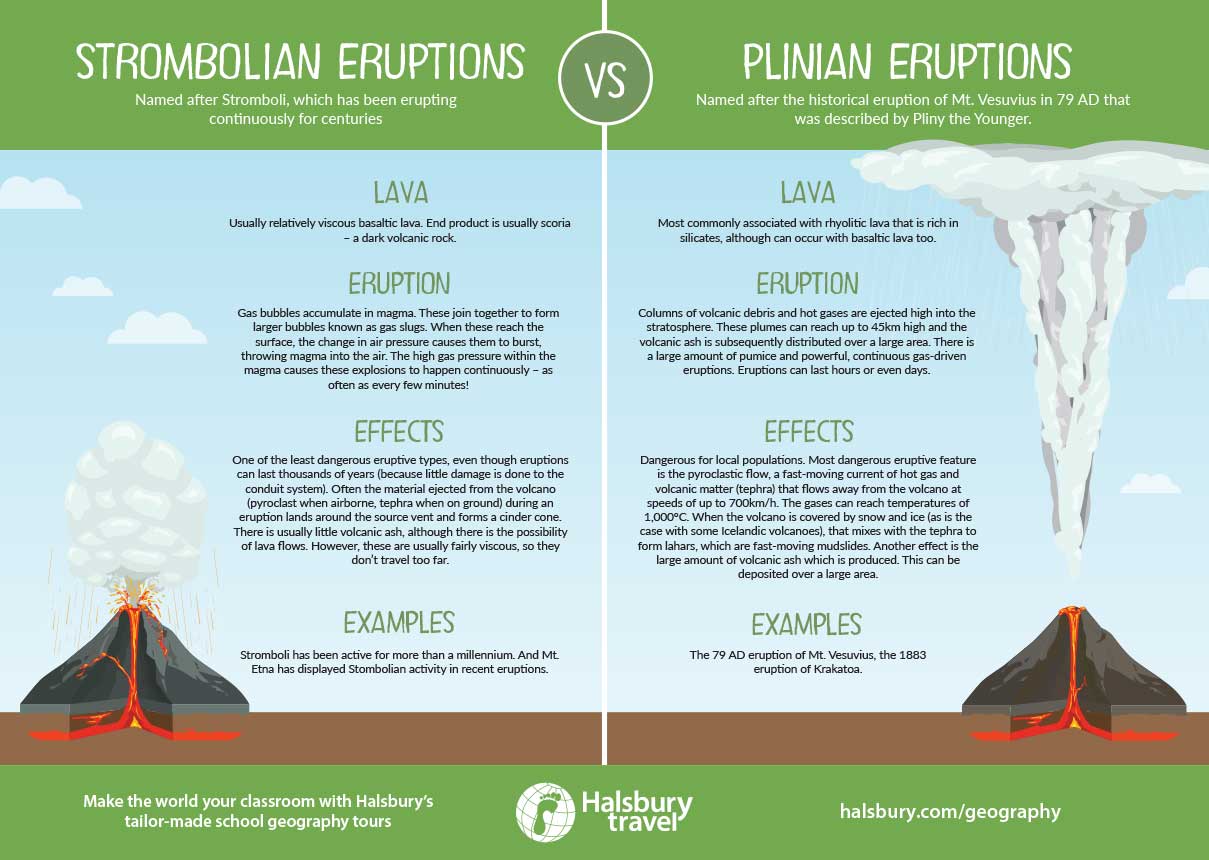 This classroom poster will brighten up your classroom and help your students understand that there are different types of volcanic eruption – and what the differences are between Strombolian and Plinian eruptions!
We've created this poster not only to show your students the various differences between Strombolian and Plinian eruptions, but also to help encourage their interest in geography and volcanoes in particular.
They'll see how different the two types of eruption are and how they can have such hugely different effects on the area around them. We hope that you and your students enjoy this poster and that it sparks some interesting classroom discussions.
And, of course, if you are interested in arranging a geography school trip focusing on volcanoes, we'd be very pleased to help. We have a number of suitable trips to destinations such as Iceland, Sicily and Naples and Sorrento. You could even visit Japan on the Ring of Fire!
Please don't hesitate to contact us for further information, or to request your tailor-made quote.