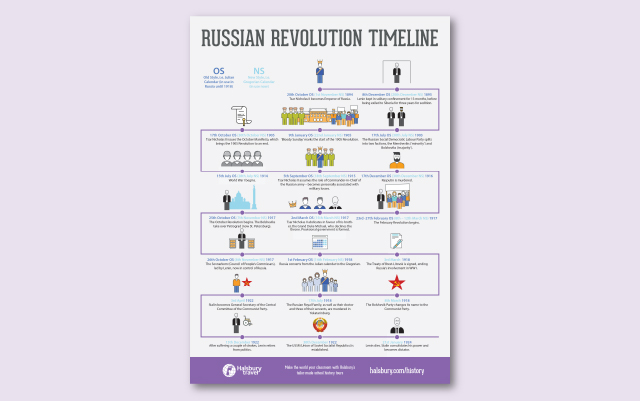 Download this classroom poster showing the timeline of the events of the Russian Revolution to help your history students better understand how it unfolded!
This poster has been designed to help your students better understand the timeline of the events of the Russian Revolution, from the coronation of Tsar Nicholas II to the death of Lenin and the rise of Stalin.
We hope you find this poster helpful in illustrating to your students how events were connected – perhaps it could even start some interesting classroom discussions!
If you haven't done so already, why not consider a history school trip to Russia, to help your students put these events into context and bring the history to life?
Visit St. Petersburg to see where many of the major events took place. Here you can see the riches of the Russian Tsars who had ruled the vast Russian Empire from the city for more than two centuries.
Or take the learning further by including some time in Moscow, the capital of the USSR, to learn more about the country's politics post-revolution.
Please don't hesitate to contact us for further information or to request a tailor-made quote.