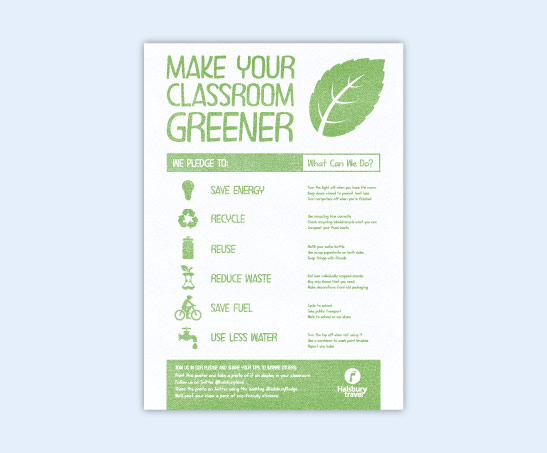 Young people have never been more engaged in the fight against climate change.
To celebrate the start of a new term, we've created a free classroom poster to help students remember that there are tonnes of zero waste and sustainable choices they can make throughout the school day to live more sustainably.
Once you've downloaded the poster, why not turn it into a challenge for your students? At the end of the week you could ask each of them to tell you one thing they did that week to make the classroom greener.
We'd love to see your efforts, so tweet us a picture of the poster displayed in your classroom and we'll post you a pack of eco-friendly stickers to reward your students for making your classroom greener.
Why not see if you can find a piece of scrap paper in the recycling bin to print it on or opt to print it in black and white?