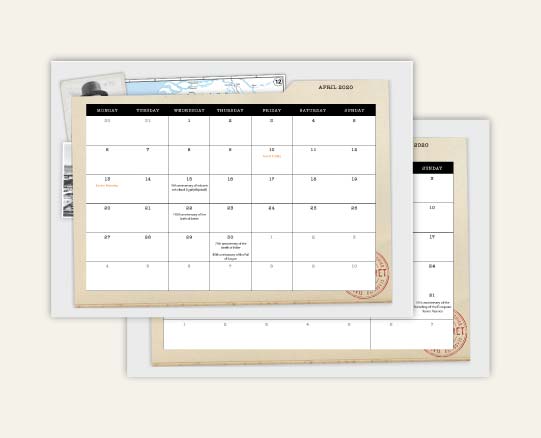 To get you ready for the new 2019/20 academic year, print off our Historical Anniversaries Calendar for your desk or your wall. We've highlighted the most important historical anniversaries for the upcoming year, and there's even space to write some of your own!
Why not use the calendar as the basis for a starter activity or short classroom discussion? If there are any anniversaries coming up the following week, you could allocate a student to each one and ask them to give a very short presentation on the historical event.
This is a great way to get your students interested in history as a whole and it could even give them the opportunity to explore themes they may not otherwise have the opportunity to.
We hope you enjoy the calendar too, as a reminder of some of the major historical anniversaries coming up in the 2019/20 academic year.