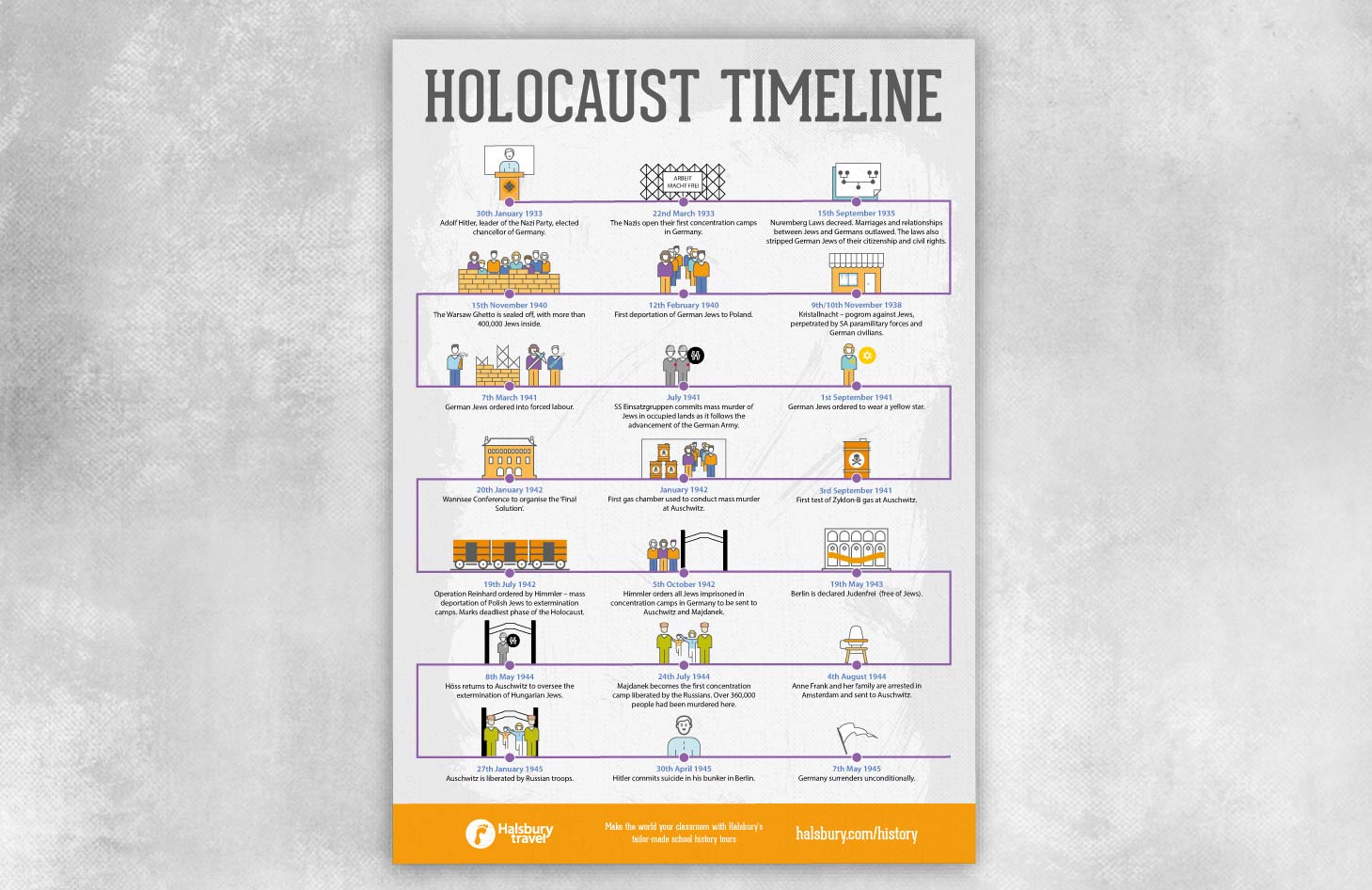 Download your free Holocaust timeline poster for your classroom.
If your students are studying the Nazis and the Holocaust, this timeline poster is a great way to illustrate how events unfolded and could also be a great tool for starting classroom discussions on how events were linked.
From Hitler becoming Chancellor of Germany to the declaration of the Nuremberg Laws and Kristallnacht, your students will learn how the Nazis' rise to power led to rising anti-Semitism and then open persecution of the Jews.
They'll learn when the first deportations of Jews happened and when the mass murder of Jews began.
We hope this poster helps students to visualise the timeline of the events of the Holocaust and that it gives rise to some interesting classroom discussions.
And don't forget to contact us if you think your students would benefit from a history school trip to Germany or Poland to learn more about the Nazis and the Holocaust.