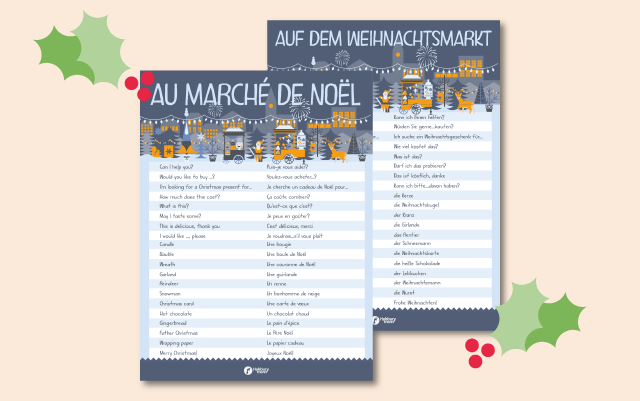 Around Christmas many of our MFL school groups head to the Christmas markets of France and Germany, for a festive taste of the local culture and to practise speaking French and German with native speakers.
This is a wonderful introduction to either country, especially for any students who haven't visited France or Germany before. It can also be a fantastic incentive or reward for good behaviour and hard work.
But if you can't make it to the Christmas markets, you can now bring them to your classroom with our FREE vocab posters!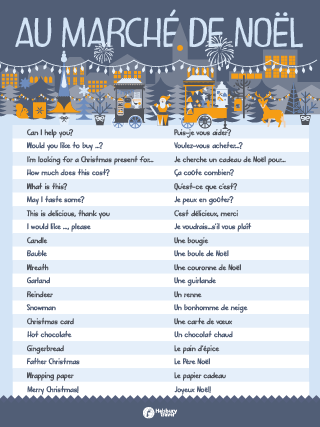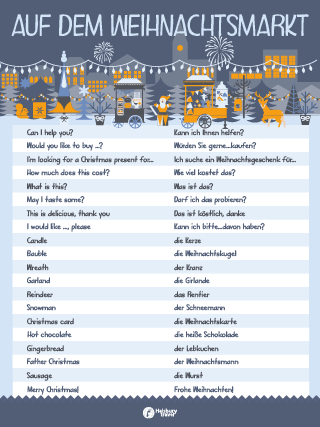 Christmas Market German vocabulary »
These posters are packed full of useful vocabulary to help your students navigate their way around the Christmas markets of France and Germany, whether they're out on a school trip or in your classroom!
You can use these posters in a role-playing exercise to get your students speaking French or German this Christmas. Just select some students to play the roles of the stallholders, while others play the customers.
Encourage the 'customers' to ask the stallholders about the products they're selling. How much information can they get about the products?
Encourage the stallholders to describe the products and even, if they can, explain why those products are an important part of a French or German Christmas.
Did your students enjoy their classroom Christmas market?
Next year, why not take them to visit the real thing?