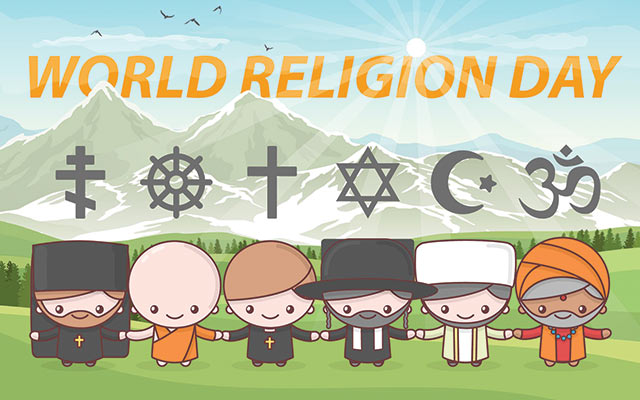 World Religion Day started in the United States in 1950. It was an initiative of the National Spiritual Assembly of the Bahá'ís of the United States, to promote the Bahá'ís' belief that the spiritual principles underlying all world religions are harmonious and that religion itself can unite people.
Bahá'ís believe in one God who reveals religion progressively through time, with the founders of the major world religions, such as Buddha, Muhammed and Jesus actually being Manifestations of God, or prophets. So, for them, the major world religions are generally unified in purpose.
Whatever your religious beliefs, World Religion Day is a fantastic time to think about religion and some of the similarities and differences between the major world religions.
You could make a list of these with your students, before discussing how and why religion has been a source of conflict, and how and why perhaps the underlying similarities between religions could bring peace.
What is religion?
Religion is a belief system that usually focuses on the cause, nature and purpose of the universe and existence.
Often there is some kind of superhuman agency (although not always) and there are usually ritual or devotional observances involved.
A moral code is usually associated to the religion too.
What percentage of the world's population claims to be religious?
Estimates vary, but it is believed that approximately 84% of the world's population consider themselves to be religious.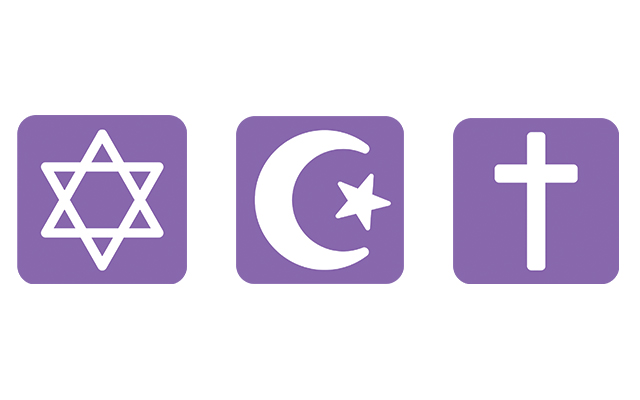 Christianity is the world's largest religion with about a third of the world's population identifying as Christian. The second largest religion is Islam, with over 24% of the world's population identifying as Muslim.
Other major world religions include Hinduism, Buddhism and folk religions.
Medium-sized religions include Judaism, Sikhism, Jainism and the Bahá'í Faith.
Want your students to explore religion(s)?
We offer a variety of religious studies school trips which can be tailor made to meet your specific learning objectives.
You can choose to focus on learning more about one particular religion or denomination, such as Catholicism in Rome, or you could look at how several religious communities coexist in a large city such as London or Delhi.
For further information, or to request your tailor-made quote, please don't hesitate to contact us.