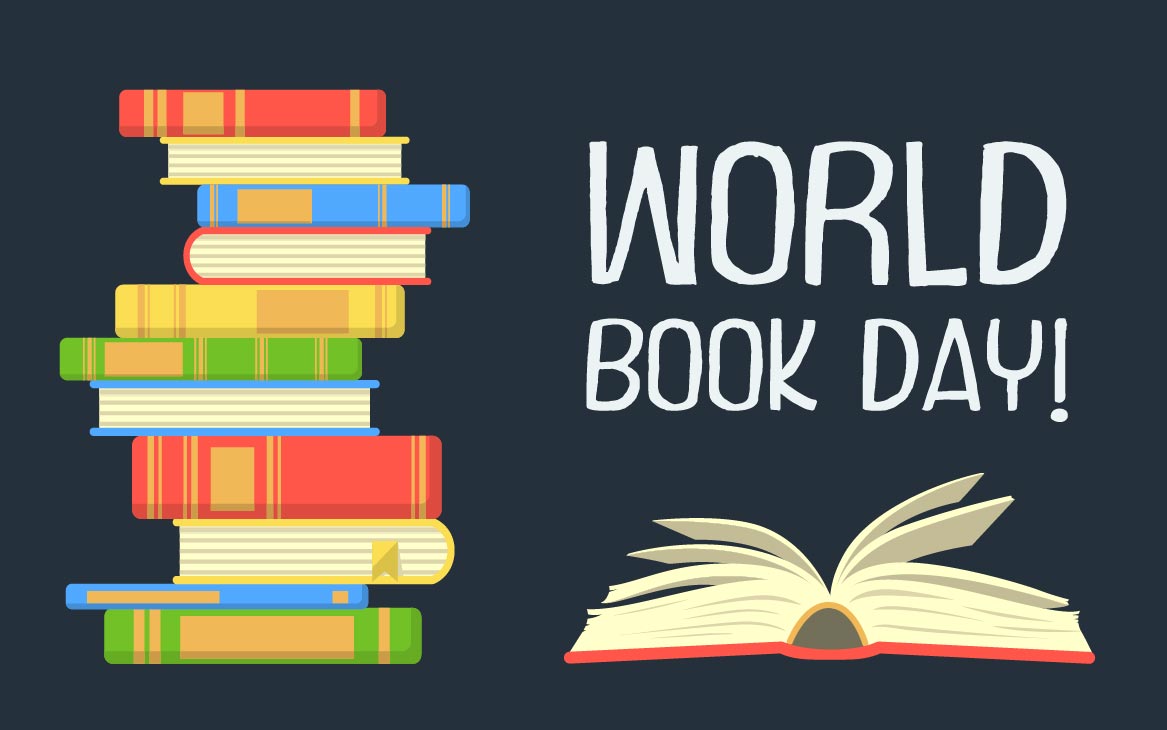 World Book Day is one of the most exciting days in the school calendar, when pupils and teachers dress up as their favourite characters.
Held on the first Thursday in March, World Book Day is the world's biggest celebration of the joy of reading.
More than 15 million £1 tokens will be distributed to the UK's children and young people, to use either to get one of the twelve selected new books for free, or as a discount on any other book or audiobook.
One of the most magical things about reading a book is that it can transport you to any place in the world, at any time. Which got us thinking about the books set in some of our favourite school trip destinations…
Paris is one of those cities that leaves all who visit feeling inspired. Perhaps it's the city's elegance, or her long, exciting history – whatever it is, Paris certainly has its own special kind of magic which leaves its mark on students, teachers and authors alike! As the capital of France, it's not surprising that some of the nation's classics have been set here – but it's also a favourite setting for a number of modern classics too. Some of our favourite books set in Paris are:
The Hunchback of Notre Dame – Victor Hugo
Les Misérables – Victor Hugo
The Phantom of the Opera – Gaston Leroux
Suite Française – Irène Némirovsky
A Tale of Two Cities – Charles Dickens
The Da Vinci Code – Dan Brown
A Moveable Feast – Ernest Hemingway
The relatively short but action-packed history combined with the literary traditions of the USA have produced some of the most famous books in the world, many of which are studied in British schools. Some explore social history, others evoke key periods in American history. Some imagine dystopian futures, while others examine the psyche. Some of our favourite books set in the USA include:
Of Mice and Men – John Steinbeck
To Kill a Mockingbird – Harper Lee
Little Women – Louisa May Alcott
The Great Gatsby – F. Scott Fitzgerald
The Handmaid's Tale - Margaret Attwood
Do Androids Dream of Electric Sheep? – Philip K. Dick
Where events of great human tragedy take place, literature is often inspired, and this is certainly the case when it comes to the WW1 battlefields. Thanks to its ability to transport students back to that period and get them thinking about the experiences of the people who lived through it, WW1 literature can be a great teaching tool for history too. Some of our favourite books set in the WW1 battlefields include:
Remembrance – Theresa Breslin
Birdsong – Sebastian Faulks
A Farewell to Arms – Ernest Hemingway
Parade's End – Ford Madox Ford
All Quiet on the Western Front – Erich Maria Remarque
War Horse – Michael Morpurgo
The same is true when it comes to books set during World War 2. Whether the narrative focuses on the fighting and experience of the soldiers, or the fear and pain of those persecuted by the Nazis, books offer a unique window into the human experience of such a major world event in ways that are almost unique. Some of our favourite books set during WW2 include:
The Diary of a Young Girl – Anne Frank
The Book Thief – Markus Zusak
Catch-22 – Joseph Heller
The English Patient – Michael Ondaatje
Goodnight Mister Tom – Michelle Magorian
Atonement – Ian McEwan
The Boy in the Striped Pyjamas – John Boyne
Jacob the Liar – Jurek Becker
Schindler's Ark – Thomas Keneally
The Silver Sword – Ian Serraillier


Ready to start planning your next school trip adventure to one of these literary destinations?
Please don't hesitate to contact us for further information, or to request a tailor-made quote.