Since leaving school, I've made many different choices about my career that I wouldn't necessarily have thought of at 16! Even during school, I never really anticipated going to university as I thought this was something only really academic people did, and academic subjects weren't really my interest. Art was my chosen path, but I had no idea where to go with it!
It was only during my sixth form years that I started to think about university as a possibility, but I had a really hard time deciding which course to do. I never thought about an apprenticeship and, again, thought that they weren't aimed at people like me.
Looking back, I wish I'd had a better understanding of the choices in front of me following school and where they could lead to. But I also wish I could tell 16-year-old me that it doesn't matter if you don't take the most straightforward approach to your career - you can try out all kinds of options!
With that in mind, I thought I'd share my journey from university to apprenticeship, and highlight how an apprenticeship could be a good choice for your pupils! As it's National Careers Week and we're a school travel company, I thought it was important we raise some awareness and encourage teaching about careers!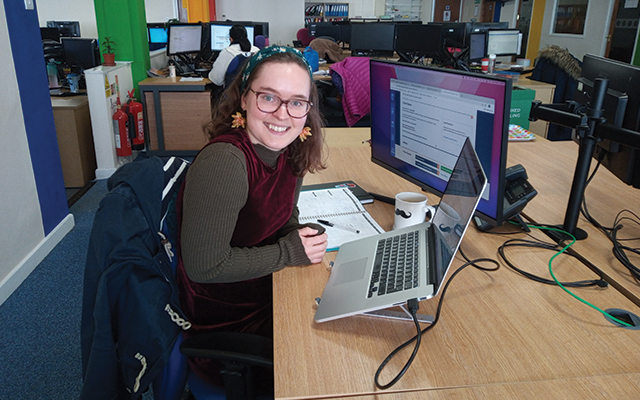 Well, after completing my final year of university, I started to look for paid work! It was a tricky time, as my course ended in May 2021 with a virtual goodbye to my tutors and fellow classmates (most of whom I'd never met in person due to the majority of the academic year being hosted online!) and I suddenly went from student to graduate literally with the click of a 'leave' button.
Soon after, I heard about the government's 'Kickstart Scheme' to provide paid placements to 16-24-year-olds looking for work. To qualify, the young person needed to be 16-24 (I was 23 at this point so, check!) and be on Universal Credit. So I carried myself off to the job centre.
Following my first meeting with my Work Search Coach, I found a promising Graphic Design Assistant role with Halsbury Travel, working closely with the current Graphic Designer, Copywriter and Head of Marketing to produce various creative assets for different marketing channels. After a remote interview, I got the role and started in July 2021.
Time flew by! It was coming up to Christmas when I started to think about my future after the Kickstart placement, and after chatting to Katie, the Head of Marketing, she mentioned marketing apprenticeships to me.
Again, I had never considered an apprenticeship, and had always been under the impression that they were for people straight out of college who wanted to get into a particular vocation such as catering or construction etc. However, nothing could be further from the truth!
How I Found the Apprenticeship
After some research, I discovered that anyone over the age of 16 can do an apprenticeship, and you can earn while you learn with no learning costs. I also found the company Apprentify, who had a Digital Marketer programme that sounded really interesting.
I began to see the benefits of pairing my design knowledge from uni and everything I had learnt so far as a Kickstarter, with digital marketing, and I was really keen to see where design and marketing could lead me.
So, I got in touch with Katie, who saw all the benefits of it too and, before you knew it, I was enrolled!
What I Have Learnt So Far on the Apprenticeship
Well, I've been on the apprenticeship for 3 weeks so far and already I've learnt so much! I've had my first full training day, which was delivered online as a 'virtual classroom', and I learnt loads in that one day about basic marketing principles and even started a group project.
I've also done quite a bit of e-learning using HubSpot Academy, which offers free courses on things like email marketing, copywriting, how to write a blog and so on.
It has very much felt like working in a 'proper' job whilst having the benefit of learning new skills regularly and with support. I couldn't recommend it highly enough to young people who are unsure about the choice between entering the workplace after finishing school or going on to further education. An apprenticeship is a good middle ground between work and study, that provides an excellent opportunity for a recent school leaver to gain work experience whilst being paid, but also further their skills with the aid of an educational platform.
I would encourage students to get curious about what apprenticeships are out there and consider the pathways they could open up for them. As it's National Careers Week, now more than ever is a good time for students to be curious and to start conversations about their careers.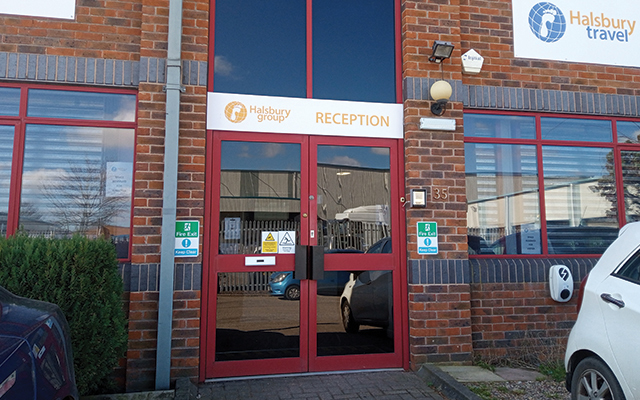 Currently, I am one of two apprentices at Halsbury. Zyggy, our IT expert, is undertaking an apprenticeship as a Level 3 IT Technician. Zyggy also went to University, where he studied Computer Science, and so he's another example of someone taking more than one educational path.
Here he talks about his experience of working at Halsbury and how he's benefitted from the apprenticeship so far:
Q: How are you finding the apprenticeship?
A: I'm finding the apprenticeship full of challenges and a never-ending roller coaster of learning which, in my opinion, is the best way to grow in your profession and help others grow. Not to mention I have the most supportive team which is full of positivity and always there for you mentally.
Is it worth the time and effort? I would say that it is. An apprenticeship is a great option, as it's the perfect opportunity to try a new profession while having plenty of room for mistakes kickstarting your career.
Q: What are your daily tasks?
A: Some of my daily tasks include remoting into staff member's devices and fixing VPN issues or any other issues that could be fixed remotely using the software.
Also working with hardware devices - fixing, updating, refurbishing, and getting them ready to be taken to peoples' homes where they can then work from home without ever needing to be in the office.
Working with servers and managing accounts - resetting passwords, applying licences to each individual, or revoking them, giving permission to use other staffs' email on their behalf and removing or adding accounts.
Apprenticeship FAQs
Can 21 year olds do apprenticeships?
Yes, anyone over the age of 16 can do an apprenticeship.
Is apprenticeship training paid?
Yes, you are paid an apprentice wage, which is currently £4.30 an hour. After your first year of study, this increases to the minimum wage for your age. However, many employers will pay you a higher wage and you'll be entitled to sick pay and paid holiday etc.
Can you do an apprenticeship without qualifications?
It depends. There are different levels of apprenticeships, such as a Level 3 Advanced Apprenticeship (like I'm currently doing) all the way up to a Level 7 Degree Apprenticeship, which is the highest level you can do. Both of these have different entry requirements. There's some great info about the different levels of apprenticeships on the Assett Training website and a good breakdown of some of the entry requirements on the Prospects website.
How long do apprenticeships last and what are the working hours?
Again, it varies! The level of your apprenticeship affects the duration, so they can be anywhere from 1 year right up to 6 years if you're studying on a degree level apprenticeship. It also can depend a lot on the employer and the sector you've chosen. The same goes for the working hours. These will vary, but apprenticeships are typically full time, so you can expect to work between 30-37.5 hours a week.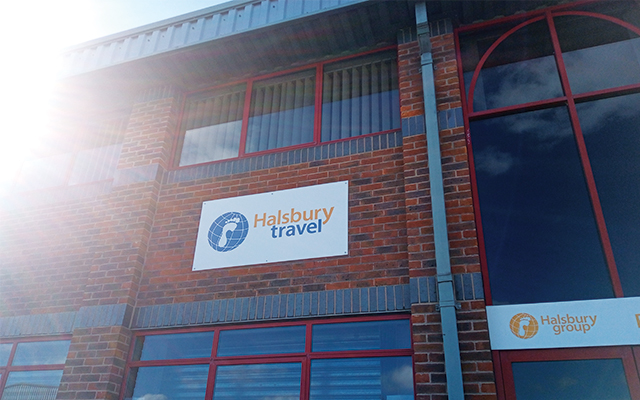 Looking back on my journey from school to being on the Digital Marketing Apprenticeship, I realise that I've always been curious about learning and always tried out different paths.
I've taken a non-linear approach to discovering what I like and don't like, and I think it's important that young people understand that it's okay to try different things and not know what you want to do following school.
Some great careers resources for students are these job posters about the variety of roles that could come from school subjects such as geography, maths, science, history or languages. These could be great conversation starters and some of these roles may even have apprenticeships associated with them.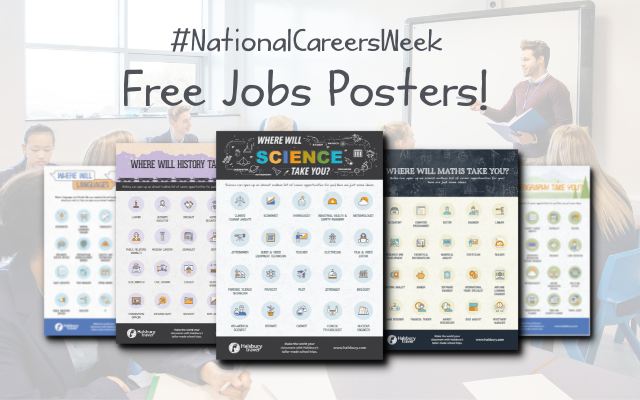 A good place to get started looking for apprenticeships is the National Careers Service page on the gov.uk website and of course Apprentify, so make sure you share those resources with your students as well.
Teaching about careers and encouraging students to embrace their curiosity about their next steps is key to their future development and success. If I hadn't embraced my own curiosity to start a Digital Marketing Apprenticeship, you wouldn't be reading this blog!