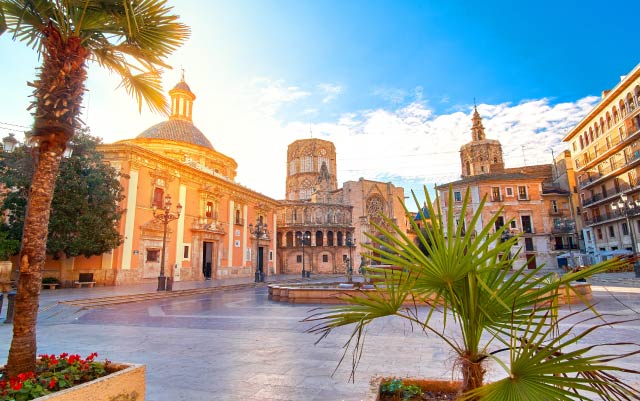 Thinking about your next school trip but not sure where to go? Check out our video for our top tips for 2020/21!
Valencia
Already been to Barcelona and loved the atmosphere of a Catalonian city on the coast? Then it's time to discover Valencia!
Whether you're foodies, culture vultures or festival fans, Valencia offers an unforgettable experience guaranteed to get your students talking!
And just like Barcelona, Valencia offers the opportunity to combine cultural visits in a vibrant city with relaxing on a beautiful sandy beach.
But Valencia has its own unique delights to enjoy, from the authentic Valencian paella to the spectacular Fallas festival!
You can choose to combine sightseeing and cultural activities to provide your students with an introduction to the Spanish language and culture, or include language lessons at a specialist language school in the city which can be combined with host family accommodation for a total immersion experience.
Read James and Kristie's Valencia blog!
Berlin
The ultimate cross-curricular destination, Berlin has so much to offer school groups, from turbulent history to a vibrant art scene and much, much more!
One of our most popular school trip destinations, Berlin continues to offer more exciting visits and opportunities every year.
There are around 170 museums in the city focusing on a range of subjects, from fine art to life in the GDR and the history of Judaism in the city. There's even a museum dedicated to the ubiquitous currywurst!
And it's a great option if you want to run a school trip but have a small group, as you can team up with another department to offer the experience to more students! There's plenty here for a number of subjects, from history and politics to German, art and design and technology.
Check out Lynsey and Asha's Berlin blog!
Washington D.C.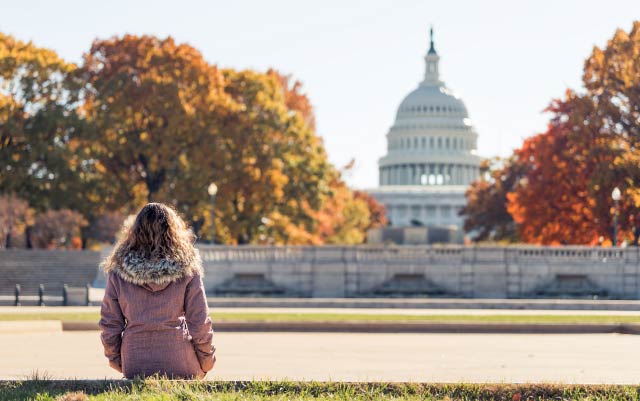 2020 will not only see a presidential election, but it's also the 100th anniversary of the 19th amendment, giving women the right to vote.
This makes it an exciting time for politics groups in particular to visit the US capital!
Of course, one of the world's most important political centres, Washington D.C. is always an unforgettable trip, particularly for those with an interest in US politics. After all, not only is the city home to the President, Congress and the Supreme Court, it's also where you'll find the Pentagon, the State Department and the World Bank.
But there's much more to discover here too, from the many impressive monuments to the endless museums – many of which are free to visit. You can see the historic Declaration of Independence and stand on the very spot where Martin Luther King Jr. gave his iconic 'I Have a Dream' speech.
You could visit the theatre where Abraham Lincoln was assassinated or even check out the Watergate Hotel, famous as the setting for the Watergate scandal which eventually led to the resignation of President Nixon.
Read Ercall Wood Academy's case study!
Ready to start planning your next school trip?
Yes, send me a tailor-made quote!