Want to arrange a geography school trip in 2019/20 but not sure where to go?
Perhaps you always visit the same destination and wonder if you can change it up without losing out on the educational value?
Our Geography Tours Specialist Jenny has selected her top trips for 2019/20 to inspire you: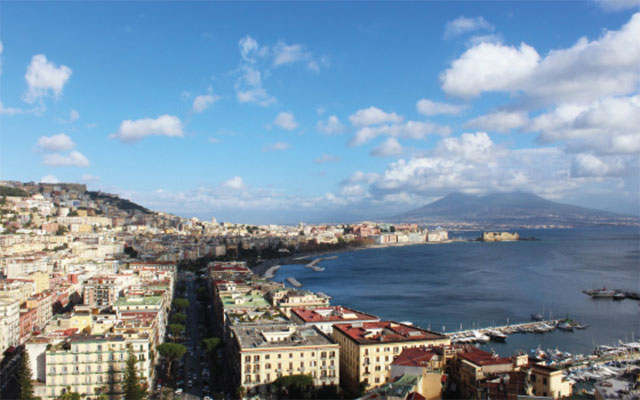 The Bay of Naples is now our most popular destination for school geography trips. Its popularity is probably due to a number of things.
Of course, there are some wonderful opportunities for students to experience geography in action.
Whether that's studying the relationship between Mt. Vesuvius and the human population that continues to survive in its shadow, despite the devastating consequences of its eruptions, as demonstrated by the ruined cities of Pompeii and Herculaneum.
There's the opportunity to study coastal environments and the impact of tourism in Capri and the Amalfi Coast.
And the Bay of Naples is more generally a great option for a school trip.
Of course, the food is very child-friendly, with pizzas, pastas and other foods that UK children are familiar with and comfortable eating. And that's not an unimportant consideration when it comes to taking a group of schoolchildren abroad.
And most groups stay in and around Sorrento, a very safe, easily navigable tourist resort with a lovely centre with lots of lovely shops and gelaterias open throughout the evenings, making for a pleasant evening stroll with your group. And there are several hotels in the area that are ideal for school groups.
Of course, in addition to the practicalities of the trip, the area is packed with history and culture to explore, that offers some incredibly valuable learning experiences for students.
For example, the ruins of Pompeii and Herculaneum are really something to behold and offer students a window into how people lived nearly 2,000 years ago. To be surrounded by so much history is simply awe-inspiring.
So, the area also lends itself well to more generalised humanities school trips, or cross-curricular school trips, which is worth considering if struggling to get the numbers to run your trip.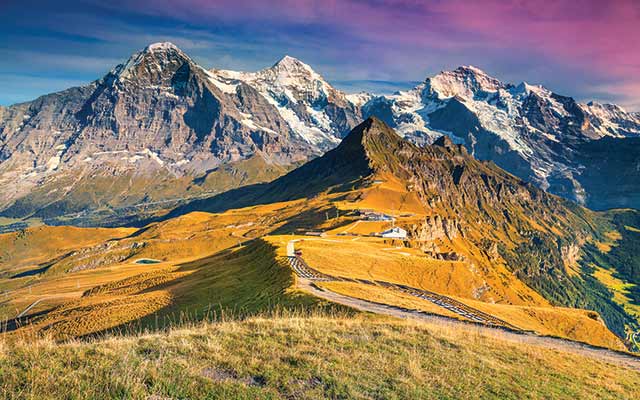 If you're looking for a destination for your next geography school trip that will give your students the opportunity to study Alpine environments, river processes and the impact of tourism, then the Swiss Alps are a great choice.
A fantastic introduction to this Alpine landscape, as well as the climate and landscape of glaciers, for your students is the 'See and Understand' nature trail. Information stations along the route tell the story of the formation of this landscape.
You'll also be able to take a cable car up to the summit of the Berneuse. From here, you'll see some the highest peaks in the Alps, including Mont Blanc, the Matterhorn, the Dents du Midi and the Eiger.
Your students will also have the opportunity to look at the impact of tourism on the Swiss Alps. In particular, you'll focus on Les Diablerets, one of the most popular centres for adventure sports in the area.
Here you can ski, even in the early summer thanks to the glacier, or try your hand at canyoning, paragliding or Tyrolean traversing. Your group will look at both the economic and environmental impact of this.
So, overall, the Swiss Alps make for a great alternative to many of the more traditional geography trip destinations!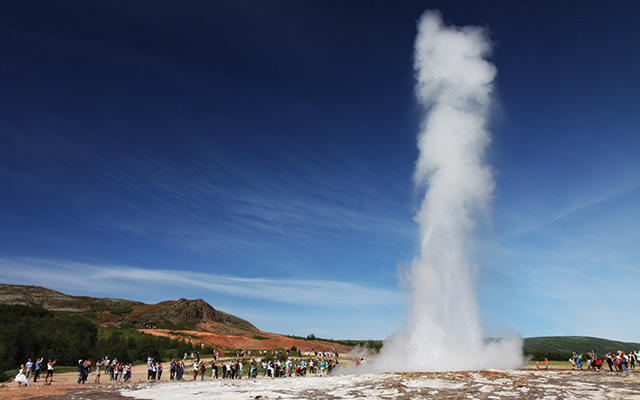 Iceland is still the dream destination for most geographers, thanks to the country being so highly geologically active.
It lies on the divergent boundary between the Eurasian and North American tectonic plates, and also sits above a hotspot known as the Iceland plume.
All this means that Iceland offers the opportunity for students to see for themselves a huge variety of geographical landforms. From volcanoes to waterfalls, geysers to glaciers, your students will find Iceland awe-inspiring and completely unforgettable.
A visit to Iceland could also spark conversations about the need to protect our environment and to safeguard it for future generations.
Your students will have the opportunity to see how Icelanders are harnessing the natural geothermal power of their land to provide renewable energy sources.
But they will also hear about how climate change is causing the rapid melting of Iceland's glaciers, which is a significant cause for concern given that glaciers cover around 11% of the country's land mass.
Certainly, if you're looking for a school trip that will help your students to fall in love with geography and to understand some of the key issues confronting the environment, then Iceland is the ideal destination.
Please don't hesitate to contact us for further information, or to request your no-obligation, tailor-made quote.