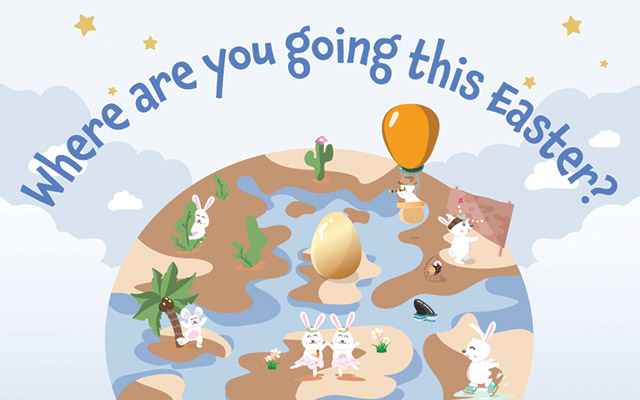 With the weather starting to brighten up a bit, Easter is a fantastic time for a school trip. It can also be a great chance to revise and consolidate learning ahead of exams! But where are you going this Easter?
History
Our two most popular destinations for school history trips year-round are Berlin and the WW1 battlefields, and the same is true this Easter.
Berlin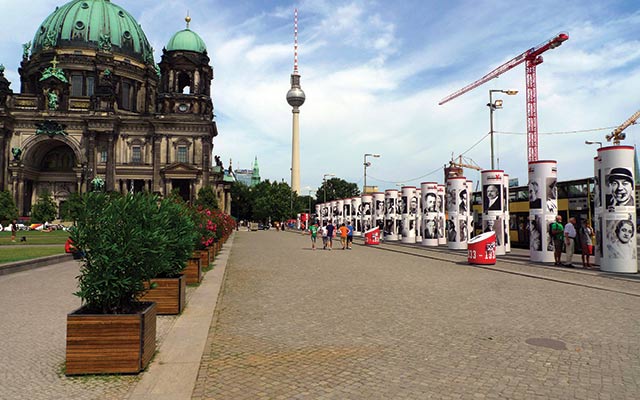 Berlin, of course, is packed full of history – even those visiting the city for leisure often take in a few historical visits!
Our groups will learn more about the Nazis and the Holocaust, as well as the division of the city during the Cold War.
Popular visits this Easter include the Topography of Terror, Checkpoint Charlie, Haus der Wannsee Konferenz and Sachsenhausen Concentration Camp. Groups will also experience what life was like in East Berlin at the DDR Museum and see for themselves the impressive stadium that hosted the 1936 Olympics opened by Adolf Hitler.
They'll also have time to take in the spectacular cityscape, with visits to the panoramic viewing points of the TV Tower, Panoramapunkt in Potsdamer Platz and the glass dome of the Bundestag!
WW1 Battlefields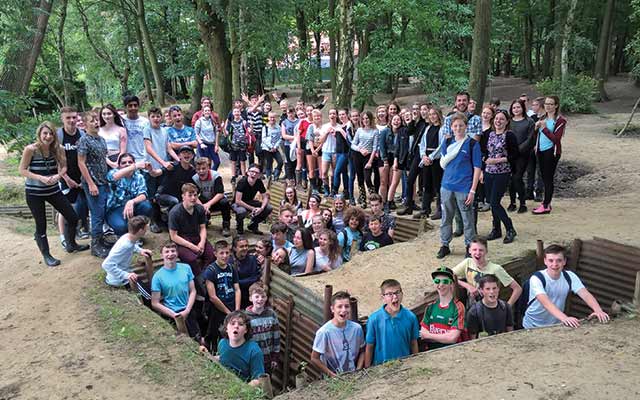 Although we have now passed the centenary of the end of WW1, school battlefield tours are still popular, as the lessons learnt there are still as important as ever.
By visiting a number of cemeteries and memorials, students will begin to comprehend the incredible loss of life on both sides during WW1.
They'll visit Tyne Cot cemetery, the largest Commonwealth cemetery in the world for any war and Canadian memorials, such as the Beaumont-Hamel Newfoundland Memorial,as well as Langemark cemetery where German soldiers are buried, some in mass graves.
The vast majority of our groups choose to attend the Last Post Ceremony at the Menin Gate too, where there is an opportunity for three students to participate by laying a wreath on behalf of the group and their school.
These battlefield tours usually focus on the staggering number of men killed in combat, but some of our groups will also learn that some men were in fact killed by their own. A visit to Poperinge town hall will allow students to see the death cell in which 'deserters' (who were often suffering from shellshock) spent their final night before being shot at dawn in the courtyard.
Science
There are plenty of scientists heading out on science school trips this Easter too! We have groups travelling to a number of destinations, but two of the most popular are Amsterdam and Orlando!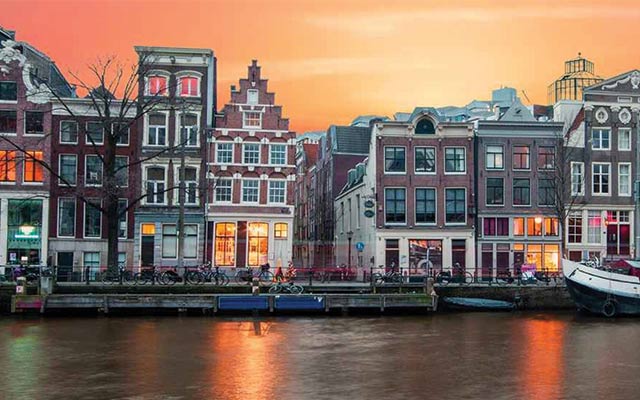 Perhaps you may not think of Amsterdam when you first start thinking about a school science trip, but there are so many excellent science-themed visits and activities in and around the city that it's always popular among our groups. Plus, the short journey times from the UK make this a really easy trip to run – which is always a bonus!
Three of the most popular visits in and around Amsterdam for science groups are Space Expo, NEMO and CORPUS.
Space Expo is the visitor centre of the European Space Agency and the continent's first permanent space exhibition. Not only is this a great visit for groups learning about space in general, but it will also bring to your students' attention that there is a space agency here in Europe – perhaps it could inspire some future scientists, engineers, information technology specialists and astronauts!
NEMO is the Netherlands' biggest science centre and presents a number of topics in a fun and entertaining way. This interactive museum really highlights how fun and interesting science is. Your students can undertake experiments in the lab, discover the maths in the world around them and explore the farthest corners of the universe.
CORPUS is a museum themed around the human body. A visit here really will take your students on a journey through the human body, where they will be able to consider the impacts of diet and lifestyle on health.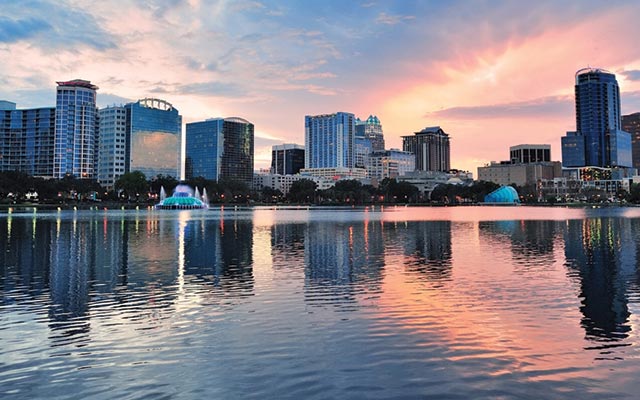 The 'Theme Park Capital of the World' may seem like an unusual choice for a school science trip, but Orlando is hugely popular among our groups and one of the reasons for that is that many of the theme parks offer science-themed workshops and seminars.
This Easter we have groups taking part in Disney's Youth Education Series (YES) programme, with workshops on careers in zoological sciences at Disney's Animal Kingdom, and on energy and waves at Disney's Magic Kingdom.
Plus, of course, a school science trip to Orlando offers the exciting opportunity to visit the Kennedy Space Center. Here, students will learn about the history of space exploration, including the race to the moon and the shuttle era - experiencing a shuttle launch for themselves in a simulator! If you time your visit right, you could even see a launch for yourselves!
Food Tech
As you may already be aware, our food technology school trips are now award winning!
This Easter our food technology groups are taking advantage of the warmer, sunnier weather in Italy and Spain.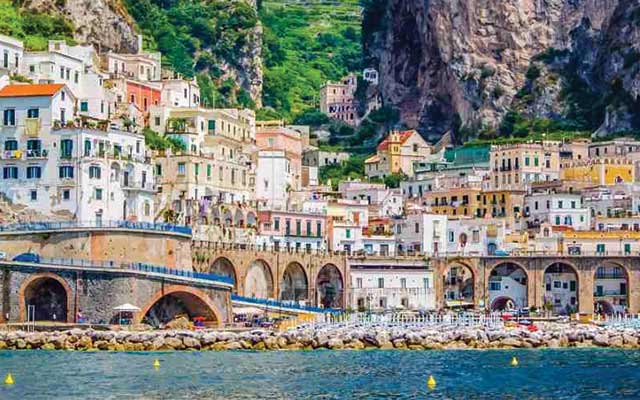 Most of the food that we tend to think of as 'Italian' comes from this area of Italy, so it's no surprise that it's always so popular among our groups.
There are lots of friendly, welcoming producers in the Bay of Naples area that are happy to invite students in to teach them about how their product is made. For example, this Easter, our groups are visiting mozzarella farms and olive oil factories.
Students can also enjoy expert-led demonstrations showing them how some of their favourite Italian dishes are made, including pizza and gelato!
And there will be plenty of opportunity for groups to visit local restaurants to try even more of the delicious local cuisine!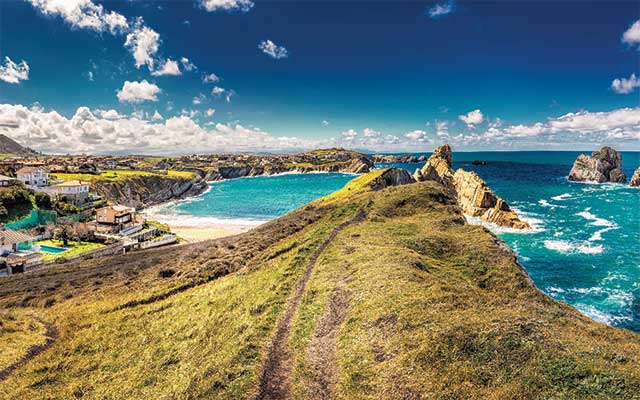 While most of our food technology groups are heading to the Bay of Naples this Easter, we do have some who are heading to the Iberian Peninsula instead.
Cantabria is better known among our Spanish groups, but it does also offer some really exciting food technology opportunities too, making it a fantastic choice for a cross-curricular school trip.
Similarly to the Naples trip, students visiting Cantabria will be welcomed in by local producers to see how they make local delicacies, including cheese and sobao pasiego, a type of cake typical of the area. They'll take a boat trip where they'll have the chance to try some of the local mussels and, of course, you can't visit Spain without indulging in everyone's favourite – chocolate con churros!
Feeling inspired?
Don't miss out next year! Contact us today for further information or to request your tailor-made quote.