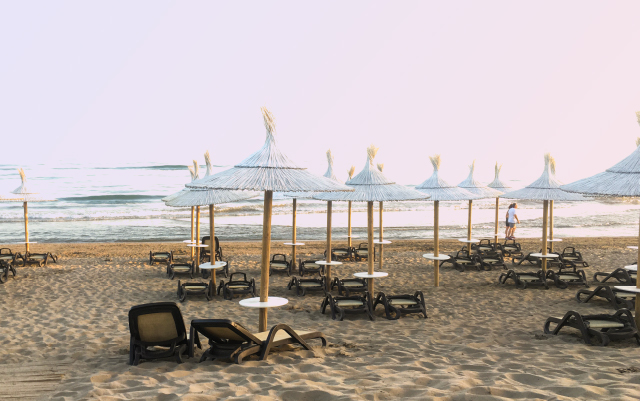 Our colleague, Judit, was lucky enough to go on holiday to Spain this summer. Here, she tells us what it was like to travel during a global pandemic.
Where did you go?
In the first week of July I travelled to Malaga, Spain, mainly to visit my husband's family but also, of course, to soak up the rays of the sun on the beaches of Malaga and eat some delicious Spanish food.
Did you have to fill in any special documentation prior to your flight to/from the UK?
When entering Spain, I had to fill out a Passenger Health Locator form (only one form has to be completed per family).
It only took me 5 minutes to complete, so it was easy! I needed to provide some basic personal information, as well as my temporary address and contact details while I was in Spain.
With regards to Covid, I needed to state where I was 14 days prior to my arrival in Spain (e.g. I had to say whether I had visited any wet markets, and if I have visited any hospitals).
On arrival back into the UK, I also had to fill out a similar form to the one required in Spain (however this form has to be completed individually, not per family). It's called the Public Health Passenger Locator Form and it can be filled out online. It takes a bit longer than the Spanish equivalent, but still less than 10 minutes. It can only be submitted 48 hours before arrival back in the UK, and it's checked after landing, just before passport control.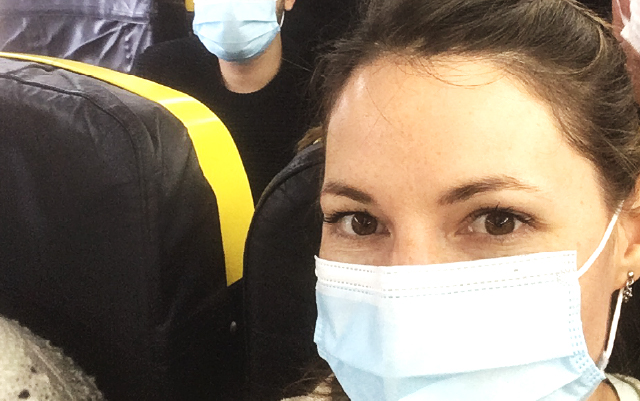 What was it like at the airport?
When travelling it was compulsory for me to wear the face mask, from the moment I arrived at East Midlands Airport until I left the arrival airport. This rule is not only for passengers - all the staff were wearing face masks as well (including ground workers and cabin crew).
Social distancing was also in place at the airports and stickers on the floors helped to indicate the distance between passengers.
Hand sanitisers were also available throughout (even more so in Spain than in England). These measures made you feel secure and safe throughout and wearing the face mask only bothered me in the first 30 minutes, and then I got used to it.
Was check-in any different to normal?
Check-in was normal, the only difference was the distance between passengers when queuing.
Was the airport screening any different to normal?
The UK departure was completely normal. The arrival back was also normal, the only difference was that when queuing at passport control, they checked if the Public Health Passenger Form was completed and, and if it was, they let you through straight away.
They've also printed some empty forms for those who forgot to complete it online prior to arrival.
In Spain, the only difference was that just before leaving the airport I had to join a queue (which only delayed me by about 5 minutes) to give my completed passenger locator form to the ground staff, and to have my temperature checked by a special camera.
What are the current regulations in Spain?
The measures in Spain were quite strict. Wearing a face mask is obligatory when entering in closed spaces and wall mounted hand sanitisers are available everywhere.
When going food shopping people are also being advised to wear gloves. You even have to wear a face mask in the car if you're travelling with people who don't live in the same household.
Some people also wear face masks when they're walking on the street, and they're very strict with social distancing as well (keeping a 2m distance). Beaches are also regularly checked by the police (with drones) to make sure social distancing is being observed.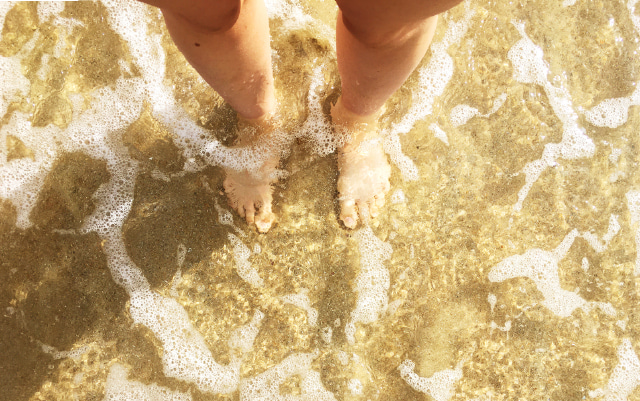 Did you visit any cities/attractions while you were away?
We were staying in Marbella, Malaga, but also visited a beach called Bolonia in Cadiz, which is on the Atlantic coast and has an amazing sandy beach and crystal clear water.
What was the general atmosphere like in Spain?
I would say the atmosphere was bubbly as usual - people talking/laughing with each other. Shops and restaurants were open but taking extra precautions. Many people wore their masks even on the street and kept their distance when talking to each other and queueing outside shops.
Were locals happy to see you and other tourists in the area?
Yes definitely, and I felt that the service I was given in restaurants, for example, showed extra care.
Was there any part of your trip that was actually improved by the current situation?
Yes! As there were less tourists, the queues to many tourist attractions were almost non-existent, and at many entry was offered for free.
The beaches were also less crowded, and it was easier to find the perfect spot.
Many restaurants did have a reduced menu selection due to catering for fewer people. However, this also allowed them to focus more on the quality and everything was super delicious. And we also enjoyed the great customer service we're used to receiving in Spain.
Final thoughts?
For me, travelling this summer felt relatively normal, with just a few differences. And, in my opinion, those differences weren't enough to make the travel not worth it. Especially after the uncertainty of the last few months, it felt so good to be travelling abroad again!
Thinking about your next trip?
Halsbury Travel's Book with Confidence Covid Guarantee has you covered.