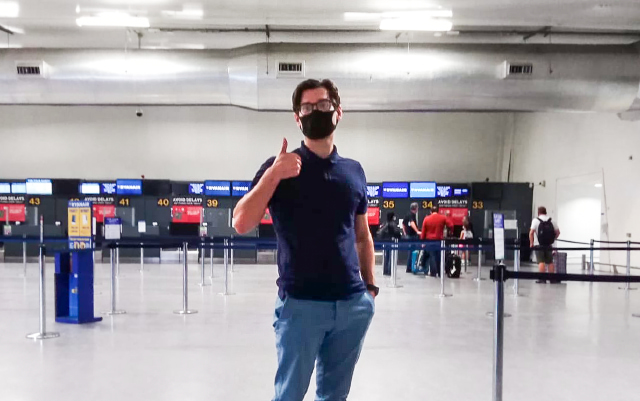 Our colleague Simone travelled to Italy during the summer. Here he tells us what it was like travelling during the pandemic.
Where did you go?
I travelled to Rome to see my family and then I also went to Tuscany for a relaxing seaside holiday.
Did you have to fill in any special documentation prior to your flight to/from the UK?
There was one form which I had to download from the airline website and one online form I had to fill in on the way back to the UK.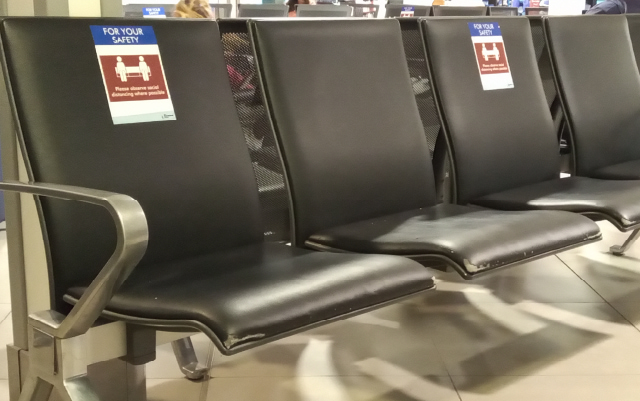 It was very well organised indeed! At the entrance, there was an officer with a thermal camera to check everyone's temperature.
There were signs on the floor to help with social distancing. Everyone was wearing a face mask inside the airport. Officers helped us with baggage reclaim and the shops were all open for food.
I felt really safe in the airport, even more than I expected to!
Was check-in any different to normal? If so, how?
Check-in was all done online and we had to download the boarding pass on to our phones. And we used the self-scan for baggage drop. So it was actually pretty much the same as normal.
Was security screening any different?
It was all exactly the same, apart from the fact that they had a thermal camera at the entrance.
What were the regulations in Italy when you visited?
Face masks were compulsory when entering cafes, shops, restaurants and museums, etc. You also need to wear them whenever you are in crowded areas, but not when walking or in open spaces. Social distancing in Italy is at a distance of at least 1.5m.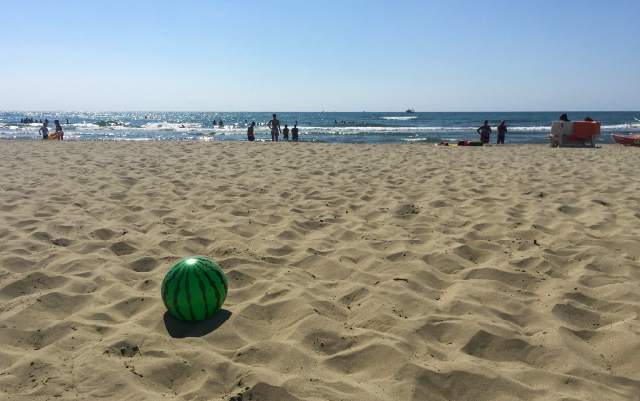 The general feeling was really positive. In general, everywhere we went was less crowded than usual due to the restrictions in place – for example, at many attractions, there is a limit on the number of people allowed to enter at any one time.
And at the seaside, there was an officer checking that social distancing was being properly adhered to.
I found that social distancing was generally respected and in many places there are marks on the ground to help with this. Hand gel is also readily available to keep hands clean.
I felt very safe in Italy and the people seemed really relaxed, while still taking all the precautions advised and mandated by the government.
Everyone was very aware of the rules, which actually made it relatively stress-free.
Were the locals happy to see you and other tourists in the area?
As usual, Italians always make you feel at home and they are so welcoming, cheerful and smiley at all times. There were plenty of tourists there, from Germany, Switzerland, the UK, France and, of course, there were lots of Italian tourists around too.
Was there any point of your trip that was actually made better by the current situation?
In most places, I was able to walk in without queuing and, when there was a queue, I actually felt that that was a positive thing, because it was a clear sign that they were regulating how many people were allowed in at any given time, to make sure everyone was safe when they did go inside.
Final thoughts?
I had a lovely time in Italy and I was really impressed by the level of safety measures in place. These made me feel very comfortable and secure while entering shops, restaurants etc. The airports too were all respecting the measures too and providing a high standard of care for passenger safety, which was very important to me.
Thinking about your next trip?
Halsbury's Book with Confidence Covid Guarantee has you covered.
Tell me more!