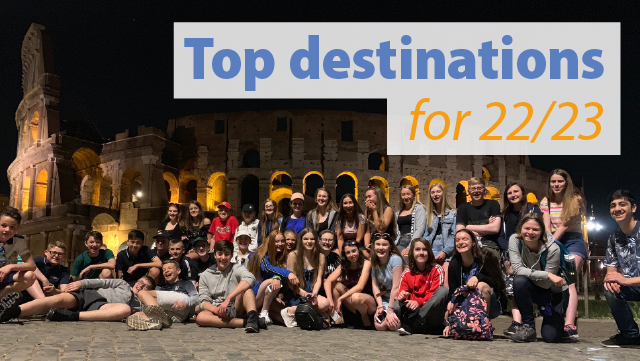 Welcome to a brand new year – and one that's set to see more school groups able to travel abroad – which we're so excited about!
Thinking about your next school trip? Please don't hesitate to contact us for any further information you need, or for advice on which destination might best suit your specific requirements and learning objectives.
We asked our experts for their recommendations for top destinations in 2022/23. Here they are:
Laura Lucas, Head of Educational Tours recommends: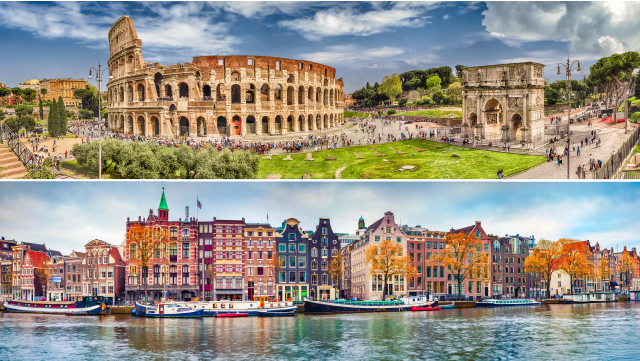 The capital of the Netherlands, Amsterdam is an exciting option for a school trip. Nicknamed 'the Venice of the North' thanks to its canal system which forms a UNESCO World Heritage Site, Amsterdam is a beautiful city and all within easy reach of the UK, which is ideal for school trips.
Amsterdam is famous for its artistic heritage and school art groups will love the opportunity to explore the Dutch Golden Age at the Rijksmuseum and the Rembrandt Museum.
Science groups will find a fantastic variety of science-themed visits and activities in and around Amsterdam. You can visit Space Expo, which is the visitor centre of the European Space Agency.
And at NEMO, the Netherlands' largest science centre, your students will find loads of interactive exhibits that bring science to life for them. You could even take a journey through the human body with a visit to the Corpus Museum.
Amsterdam is also a fantastic destination for any school group learning about the Holocaust, including both history and religious studies groups.
This is, of course, the city where Anne Frank and her family hid from the Nazis and most groups choose to visit the Anne Frank House, where Anne's story will be brought to life.
We can also arrange for your group to visit the Corrie Ten Boom Museum, to find out how the Ten Boom family, who were Christians, risked their lives to hide Jews from the Nazis.
If you're looking for a school trip destination that is full of history and culture, then it really would be very hard to beat Rome.
Ideal for Italian, art, classical studies and religious studies school trips, Rome offers some incredible educational visits and excursions, including the Time Elevator, the Colosseum, the Pantheon, the Borghese Gallery and Museum and, of course, Vatican City, where you can see St. Paul's Basilica and the Sistine Chapel!
Classical studies school trips to Rome offer the opportunity to see the fantastically preserved ruins of Ancient Rome. They'll learn more about the history, culture and way of life in the Roman Empire.
Religious studies groups will love the opportunity to visit Vatican City, where they'll learn more about Roman Catholicism, the important role the Church has played in history and the influence that Roman Catholicism has had on Italian culture.
Art school groups will also love exploring Vatican City, where they'll see some of the most famous Roman sculptures and Renaissance masterpieces in the world. The Vatican Museums display some of the huge collections of art amassed by the Catholic Church throughout the centuries. And on your route through the museums, you'll pass through the Sistine Chapel!
Finally, where better to learn Italian than Rome, Italy's capital city? If you want your students to get a real taste of Italian culture and have plenty of opportunities to practise speaking Italian with native speakers on an everyday basis, Rome is the perfect choice.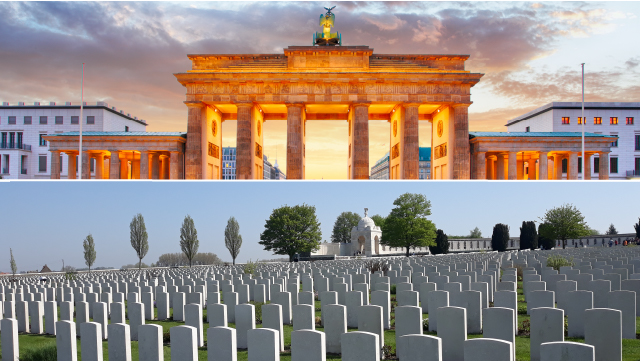 I think Berlin is going to remain one of our most popular history school trip destinations in 2022/23. There is just so much to see and do here for those studying the Cold War or the Nazis and the Holocaust.
Berlin is one of our favourite cities to visit and one of the reasons why is that no matter how many times you've been to Berlin, there's always something new to explore.
And the many fantastic museums here bring history to life in a way that is engaging and helps students to understand what life was like for people during the time. The DDR Museum, for example, lets you explore a typical GDR flat and even drive the iconic Trabi!
And at the Checkpoint Charlie Museum, you'll see the various different ways people tried to escape to West Berlin from the GDR.
The Jewish Museum is also worth a visit. Here, your students will learn about the history and culture of Germany's Jewish community up to the Second World War. And it brings to life the horror of their persecution by the Nazis during the Holocaust. This is certainly a thought-provoking experience and one that will stay with your students for a very long time.
I also think the WW1 battlefields will remain a popular choice of destination among our history school groups.
For students studying WW1, there really is no alternative to visiting the WW1 battlefields in terms of bringing the scale of the destruction to life for them.
They'll have the opportunity to experience the trenches for themselves, in order to gain a deeper understanding of what life was like for the soldiers on the Western Front.
And they'll have the chance to pay their respects at the many memorials and cemeteries in the area. Here, they'll have the opportunity to think about the importance of remembrance and keeping alive the memory of a war that ended over a century ago.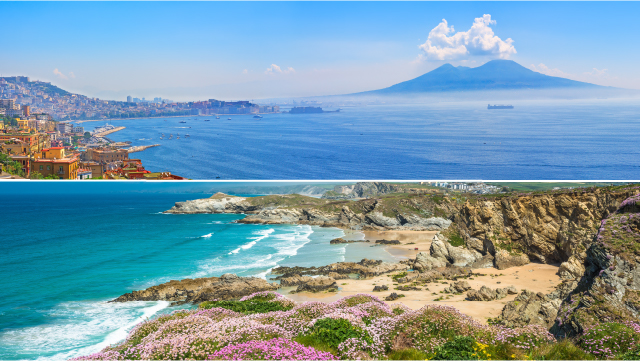 For geography groups, Naples and Sorrento is a fantastic school trip destination. The city of Naples lies between two volcanoes – Mt. Vesuvius and the Phlegraen Fields. So, where better to learn about volcanoes and their effects on the populations that live around them.
You'll be able to visit Pompeii or Herculaneum, to hear the story of the eruption of 79 A.D. and see how it buried these two Ancient Roman cities.
And you'll learn more about how the presence of volcanoes in this area has meant that the produce here is some of the best in Italy, leading to the region's incredible gastronomic reputation.
Plus, with a visit to the Amalfi Coast, your students will also have the opportunity to learn more about coastal landscapes and the impact of tourism.
You don't necessarily have to travel abroad for an unforgettable geography school trip. Cornwall is an incredible destination for geography groups, offering the opportunity to delve deeper into topics such as coastal landscapes, ecosystems and biodiversity, river landscapes and sustainability.
You'll be able to explore Cornwall's famous coastline, with visits to St. Michael's Mount, Lizard Point and the sand dunes at Hayle Towans.
At the Eden Project, your students can take part in a curriculum-linked workshop – topics covered include sustainability, eco-tourism and 'biodiversity under threat'.
You can visit a recycling centre to find out more about the innovative waste management strategies being used to manage Cornwall's waste. And we can even arrange for your group to take part in a beach clean!
Zoe Campbell, Head of Long-Haul Tours recommends: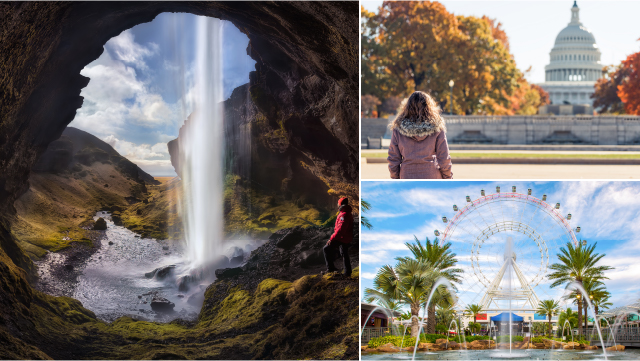 Want to inspire the scientists of the future? A science school trip to Orlando will bring your subject to life and will be an experience that your students will never forget.
Orlando is, of course, most famous for its many incredible theme parks. Here, your students will see physics in motion. And a couple of the parks run their own STEM educational programmes that your students can take part in.
The Disney Youth Educational Series (YES programme) offers workshops such as 'Properties of Motion' and 'The Evolution of Technology'. And Universal's STEAM progamme will allow your students to learn more about the integral role physics has to play in making rollercoasters so exciting!
Florida is also famously the home of the Kennedy Space Center, which will be a real highlight of your trip. Here, your students will learn about space exploration and the US space programme. And, if you're really lucky, you might even be able to watch a launch!
Are your group studying US politics or the civil rights movement? If the answer is yes, then a school trip to Washington D.C. really is a must.
Your students will learn more about the US government's key institutions, including Congress, the presidency and the Supreme Court. They'll be able to visit Capitol Hill, where they'll find the Senate and House office buildings, the Supreme Court, the Library of Congress and the Congressional Cemetery.
Your students will also have the opportunity to learn more about one of the greatest US presidents, Abraham Lincoln. You can visit Ford's Theatre, where Lincoln was assassinated and the Lincoln Memorial, where he is remembered.
Speaking of the Lincoln Memorial, this has become a key location for the civil rights movement and so is worth a visit for groups studying that too. Indeed, this is where Martin Luther King Jr. delivered his I Have a Dream speech.
Iceland will be just as popular in 2022/23 as it ever has been, especially among geography and science groups.
It's so popular because it allows students to see an incredible amount of geographical features within a relatively small area. You'll see volcanoes, waterfalls, glaciers and geysers – and your students will be awed by this opportunity to see geography in action.
You can also spend some time learning about how Icelanders have harnessed the natural geothermal power of their country to provide sustainable energy.
Iceland is one of our favourite destinations here at Halsbury. It never fails to create a lasting impression on those who visit, and our school groups are always telling us how incredible an experience it was for them. I foresee Iceland remaining one of our most popular geography destinations for a very, very long time.
Rachael McLoughlin, Head of Languages recommends: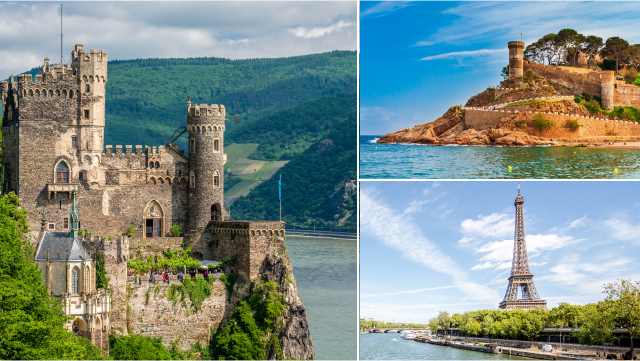 If you're looking for a French school trip that's going to inspire an enthusiasm for all things French in your students, then you'd be hard-pressed to beat Paris.
The French capital has such a huge variety of visits, excursions and experiences that we can really tailor your trip to meet your specific requirements and learning objectives.
A Paris Adventure Trail will allow your students to see all the key sights while completing a set of tasks and challenges.
Or we can arrange for your group to see one of the latest French films, with English subtitles, to help encourage an interest in French film.
Or you could even take a film location walking tour, where you'll visit the locations of many famous films, including The Devil Wears Prada, The Bourne Identity and James Bond!
Your students will love using their French to explore the culture and this beautiful city. And they'll return home more confident in their French skills and, hopefully, with a passion for all things French!
Let's face it, whatever destination you choose for your Spanish school trip, your students are going to love the weather, the culture and the food.
But I would say that Barcelona and the Costa Brava is consistently one of our most popular destinations in Spain. Students love its cool vibe, while teachers love the depth of culture here.
What's great is that you can base yourselves in one of the quieter resorts along the Costa Brava, giving you the opportunity to relax and enjoy the coastal location away from the buzz of the city.
But you're still close enough to visit Barcelona every day if you want to, to explore the fascinating neighbourhoods, taste the incredible food and, of course, explore the incredible architecture of Gaudi.
The Rhine is the perfect place for your students to fall in love with German. This region is famous for its magnificent rivers, spectacular castles and charming riverside towns.
This is a more relaxed option than one of the bigger cities, making it a great option for a German school trip. Your students will have lots of opportunities to use their German language skills to converse with native speakers and delve deeper into the culture.
Your students will love exploring the area's castles and we can highly recommend a boat trip along the Rhine and Moselle as the best way to see the area.
Two highlights of the trip for your students are bound to be the Chocolate Museum and Phantasialand.
The Chocolate Museum is located in Cologne and brings to life the history of chocolate. There's also a chocolate fountain, which is incredible!
Phantasialand is one of Germany's top theme parks and is a fantastic day out for anyone visiting the Rhine!
And don't forget, you'll be covered by our Covid Guarantee!