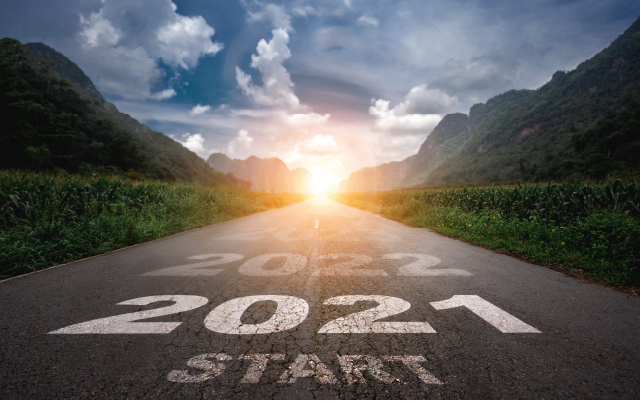 2020 was an incredibly difficult year, which involved many of us cancelling events and plans. With the rollout of the vaccine, there is hope that 2021 will be different and there is already much to look forward to.
Here's a roundup of some of those things.
February
Chinese New Year – 12th February
Chinese New Year always offers a fantastic opportunity for students to learn more about one of the oldest civilisations on Earth. Whilst it will be a little while before school trips to China resume, why not let Wolverhampton Grammar School tell you a little bit about why China is such a fascinating option for a school trip?
Shrove Tuesday – 16th February
Shrove Tuesday, also known as Mardi Gras or 'Fat Tuesday' was traditionally a day for eating up all the rich foods in the cupboards ahead of Lent. Of course, here in the UK, it's Pancake Day and many of us will be attempting to flip these delicious treats! In many countries in Europe, it's also an important part of the carnival period.
Find out more and learn some useful vocab
March
National Careers Week – 1st - 6th March
National Careers Week is the perfect time to show your students some of the incredible places your subject can take them. And, handily, we've designed a number of posters to help you to just that!
Download the geography careers poster
Download the history careers poster
Download the languages careers poster
Download the science careers poster
Download the maths careers poster
World Book Day – 4th March
World Book Day might be a little bit different this year, but the charity behind the initiative has worked hard to ensure children will still have access to the £1 tokens and books.
We know how much students and teachers love getting dressed up for World Book Day – whether you're back in school or not, it's exactly this kind of fun that we all need right now.
Check out our easy costume ideas
British Science Week – 5th – 14th March
The theme for this year's British Science Week is 'Innovating for the future' and there are some great activity packs available on the website to inspire your young scientists!
Red Nose Day – 19th March
After the year we've all had, one thing we definitely need is some comic relief! And, thankfully, Comic Relief is back with Red Nose Day taking place on 19th March. Excitingly, the red nose is for the first time this year plastic-free and plant-based!
UN French Language Day – 20th March
The UN's French Language Day is always a great excuse to get your students excited about French. We have loads of resources to help, just head over to our Teacher Zone!
April
GA Conference – 8th – 10th April
The GA Conference is set to take place online from Thursday 8th April to Saturday 10th April. Booking is open now and further information can be found on the GA's website.
UN Spanish Language Day – 23rd April
Just like French Language Day, Spanish Language Day is a great opportunity to get your students excited about the language. We have loads of resources to help, just head over to our Teacher Zone!
[Show me](https://www.halsbury.com/school-travel-resources?page=languages
May
Museum Week – TBC
Museum Week is an annual social media event where museums, galleries, libraries and other cultural institutions showcase their collections. Each day has a different theme – some from last year included Culture in Quarantine, Climate, Technology and Heroes.
Keep an eye on the Museum Week website for further information.
200th Anniversary of the Death of Napoleon – 5th May
Napoleon died in exile on St Helena on 5th May 1821. You can find out more about some of the events planned here.
Teach warfare through time? We've designed a poster illustrating the changes in warfare from the medieval period through the Napoleonic Wars and the World Wars.
Download the warfare through time poster
Mental Health Awareness Week – 10th – 16th May
Mental health is always an important consideration, but never more so than now. The theme this year is 'Nature and the Environment'. For more information, please visit the Mental Health Foundation's website.
We designed a series of posters to help you, your students and your colleagues take better care of your wellbeing.
Download the 5 Ways to Wellbeing posters
Historical Association Conference – 14th – 15th May
The Historical Association Conference is set to take place in Bristol on 14th and 15th May.
If you haven't done so already, you may like to check out our range of history resources in our Teacher Zone.
[Take me to the Teacher Zone!](https://www.halsbury.com/school-travel-resources?page=history
National Numeracy Day – 19th May
National Numeracy Day is a day designed to promote everyday maths skills and help to raise levels of numeracy. Stay tuned to the National Numeracy website for more information on events planned.
And don't miss the opportunity to show your students just how much maths can open up for them, and where it can take them!
Outdoor Classroom Day – 20th May
Outdoor Classroom Day is an initiative designed to give children more time outdoors and to celebrate the incredible benefits of learning outside the classroom. The website has some fantastic ideas to inspire you if you'd like to celebrate with your students.
Eurovision – 22nd May
Of course, much to our bitter disappointment, Eurovision 2020 was cancelled. The 2021 event will be held in the Netherlands, after their victory in 2019, and will take place in the same venue as was originally intended to host the 2020 contest – Ahoy Rotterdam. The EBU have come up with several contingency plans to ensure that the event does go ahead in some form this year.
640th Anniversary of the Peasant's Revolt – 30th May
In 1381, English peasants revolted after a tax collector tried to levy a poll tax for the third time in four years. It's considered the first popular rebellion in English history and Bitesize have a great guide for students.
June
World Environment Day – 5th June
World Environment Day is a day where we're all encouraged to think carefully about our impact on the environment. We've created a few resources for past World Environment Days that you may find useful.
Discover how to make your classroom greener
Euro 2020 – 11th June – 11th July
Euro 2020 was another casualty of last year's restrictions, so the tournament has been postponed to this summer. And our colleagues over at Halsbury Sport are already getting very excited!
July
105th Anniversary of the Start of the Battle of the Somme – 1st July
The Battle of the Somme, one of the deadliest battles in human history, started on 1 st July 1916. When the battle ended on 18 th November 1916, around a million men had been killed or wounded, which was around a third of those who had fought in the battle.
Planning a school trip to the WW1 battlefields as soon as you're able to? We've put together a guide to the WW1 battlefields with lots of useful information on the visits available.
Bastille Day – 14th July
Bastille Day, the French national holiday, is always a great excuse to celebrate all things French, including the language. Don't forget to head to our Teacher Zone where you'll find lots of free French resources.
Olympic Games – 23rd July – 8th August
The Tokyo Olympics, which were supposed to take place last summer are currently due to be held between 23 rd July and 8 th August 2021. You'll find the latest news and updates on the official website of the games.
October
German Unity Day – 3rd October
German Unity Day or Tag der Deutschen Einheit is Germany's national holiday and commemorates German reunification in 1990. It's a great excuse to celebrate all things German, including the language. And don't forget, we have loads of great German resources over in the Teacher Zone!
[Take me to the Teacher Zone](https://www.halsbury.com/school-travel-resources?page=languages
November
Armistice Day – 11th November
Armistice Day is always an important date in the calendar. We've produced a number of related history resources, all of which can be found in our Teacher Zone.
Download the 'How Did WW1 End?' poster
Download the WW1 battlefields guide
December
Christmas – 25th December
Of course, Christmas 2020 was a very strange experience indeed. Fingers crossed that Christmas 2021 will be normal service resumed.
Get into the festive spirit with our Christmas bingo!
Or challenge your geography students to work out where in the world Santa is!
We hope this has given you some things to look forward to in 2021!
If you'd also like to be able to look forward to a school trip in 2021/22, remember that our Covid Guarantee means you'll receive a full refund* if you need to cancel within 30 days of your departure date.
So, what are you waiting for?