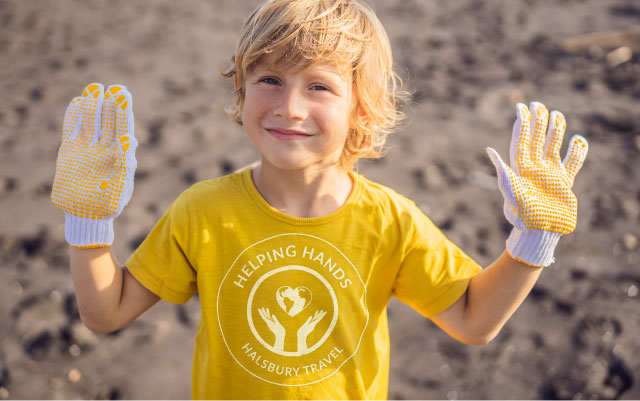 Here at Halsbury Travel we take sustainability, social responsibility and ethical travel matters very seriously. We want local communities to benefit from our tours as much as our school groups do, which is why we're very proud to present our new Helping Hands school expeditions!
What are Helping Hands school expeditions?
These new tours include all the enriching cultural experiences that you've come to expect from Halsbury's school trips but with the opportunity to experience some form of social responsibility activity.
The activities offered all help local people and wildlife in your chosen destination. And they will provide your students with the opportunity to better understand the world around them and the challenges people and the environment face.
Examples of typical activities include helping out at wildlife sanctuaries, taking part in projects improving local schools and visiting projects that are doing important work for local communities affected by particular issues.
Where can we go on a Helping Hands expedition?
We offer these tours in a great range of destinations, from Central and Northern India and Sri Lanka to Thailand, Cambodia, Borneo and Madagascar. And we choose to only work with local partners and suppliers who share our ethical outlook.
For example, some of our partners in Asia provide educational scholarships that help disadvantaged youths to become professional tour guides. And others source all their gifts from a rural women's initiative.