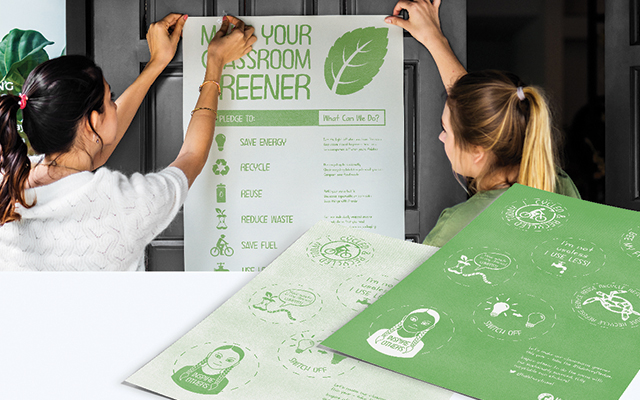 Join our campaign and win stickers for your class!
Want to encourage your students to make more sustainable choices?
Download your FREE poster now!
Then, join our campign to make Britain's classrooms greener!
Just take a pic of your 'Make your Classroom Greener' poster on display in your classroom and post it on Twitter with #HalsburyPledge.
To thank you for your support, we'll send you these sustainably-sourced eco stickers to give out to your 'green' students!