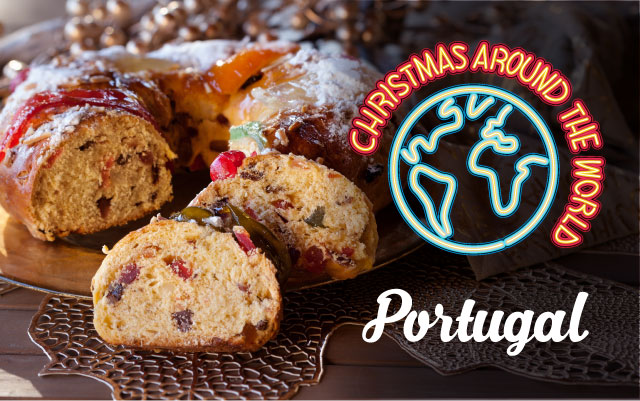 Leonor Pereira, Itinerary Coordinator
In Portugal, families and friends gather on the Christmas Eve. We call this the consoada.
Salted-cod fish is the main dish, but turkey and lots of seafood are also served.
The Bolo Rei is an essential element on a Portuguese Christmas Eve table! Inside the cake there's a small 'gift' (usually a small metal coin or medal) and a broad bean (fava). According to tradition, the person that gets the cake slice with the 'fava' will bake the cake for the following year.
A traditional Portuguese Christmas table is FULL of all kind of desserts- usually everyone in the family will bring something.
Tradition says, all the dirty plates, cutlery and everything used at the consoada should not be removed from the table until the next day (25th) as a sign of respect to all the deceased in the family. So they're usually removed and cleaned on the morning of the Christmas Day.
At midnight, some families still go to church for the Missa do Galo. But in our house and many others across Portugal, it's actually when Pai Natal (Father Christmas) 'arrives' with his presents! We usually have someone dressed as Pai Natal knock at the door at midnight with a bag(s) full of presents.
Families and close friends usually exchange presents at midnight and play 'silly' games, dance and play music until the early hours.
Lunch on the 25th December is served very late as we are usually in bed all morning!
The 6th January is also a very important date in Portuguese culture. It's the Dia dos Reis and in many places in Portugal, people gather in the streets to sing the Janeiras - traditional songs wishing a Happy New Year!
Join the conversation on Facebook and Twitter!
Tell us about the interesting Christmas traditions in your country or a country you've visited during the festive period!
Join the conversation on Facebook!