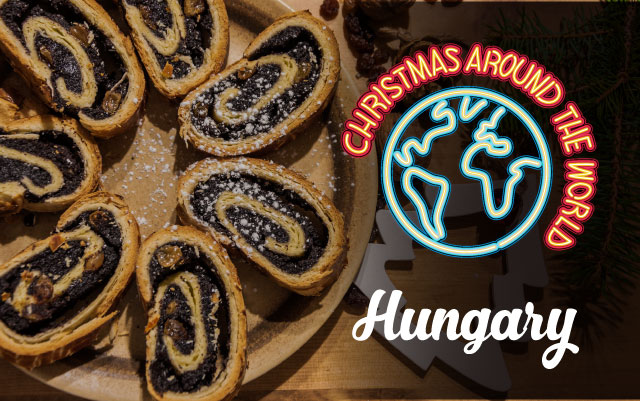 Judit Eleod, Sports Tour Adviser
In Hungary, children await the arrival of Mikulás (pronounced 'Mikulash'), who strongly resembles Father Christmas and whose origins lie in the story of St. Nicholas.
He arrives on a sleigh during the night of 5th and 6th December, once children are asleep. Children have to leave their clean boots in the window or in front of their bedroom doors, so Mikulás can put the presents (chocolates, oranges, apples, mandarin or nuts) in them, but only if they were good!
He is accompanied by the Krampusz, a devil-like character who leaves charcoal or a small branch painted golden (from a bush or willow tree) for naughty children. This is their punishment, and kids usually get a small tap on their head or their bottom with the branch! When I was a child, I used to get both, as it's impossible to be good all year, and this kept the balance.
The 24th of December is called Szent-este (which means the Holy Evening) when little Jesus was born.
In Hungary, this is also the day when we open the presents left under the tree by Jézuska (little Jesus) and his helper angels.
Apart from the presents, Jézuska also brings the Christmas tree – this is the day we set it up (never before!) and we leave it up until Epiphany on the 6th January.
When I was a child, my grandparents used to pick me up after breakfast on Christmas Eve and we would spend the whole day together. Later, we would go to church while Jézuska and his helper angels brought everything to our house, set up the tree and left the presents under it.
When we arrived back home in the evening, we had to go straight to our rooms (without peeking into the living room where the tree was) and change into nice clothes.
Then we would wait for the angel's bell to sound from the living room. That was our signal to go into the living room to see the Christmas tree and all the presents under it.
We would all stand around it, giving thanks for being together in peace and love. Some families sing Christmas songs together as well. Then we'd open the presents and have dinner after.
Traditionally Hungarians have some kind of fish or stuffed cabbage for Christmas dinner, but in my family we had duck or turkey. And our traditional Christmas dessert is called Bejgli, which is a strudel-like pastry filled with walnuts or poppy-seed, or the Zserbó, which is filled with walnuts and apricot jam and topped with chocolate.
On the 25th and 26th December we would visit other family members and have lunch together, go for a walk or go sleighing in the snow (if there is any, as snow is getting more and more rare these days!).
Join the conversation on Facebook and Twitter!
Tell us about the interesting Christmas traditions in your country or a country you've visited during the festive period!
Join the conversation on Facebook!