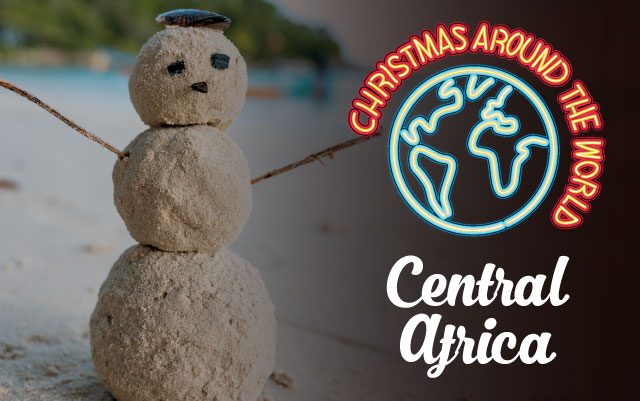 Sue Sharkey, Co-Founder
I was brought up in central Africa in the 1950's and 60's, in a small mining community called Nkana Kitwe.
How did we celebrate Christmas when the temperature was in the mid 30's? Much the same as in England at the time, I believe.
Our traditions were based on a country where it was cold and snow might be expected.
We had a Christmas tree with all the glass baubles and lots of homemade paperchains and crepe paper decorations - even a few foil icicles!
Christmas cards were probably 50% snowy scenes with Santa, despite the fact that many of us had never seen snow! In fact, I was 4 years old the first time I saw snow - and that was just a few flurries in the Drakensberg Mountains in South Africa!
Christmas Eve was a highlight as we had a carols by candlelight concert in the local rugby stadium in aid of a charity supporting work with the blind.
The highlight of this was when the first candle was lit on the stage and then a number of candles were lit from it until the whole stadium was full of flickering lights.
Following that were rousing renditions of all the favourites, including Away in a Manger, Hark the Herald, and even In the Bleak Midwinter. Finally, Santa would arrive on his sleigh, pulled by, not reindeer, but the scouts!It was then home to bed for a lot of over excited children!
Christmas Day dawned with a pillowcase full of presents brought by Santa overnight. We had a chimney, so food and drink were left for thirsty Santa and hungry reindeer!
Christmas dinner was the highlight! Every year that I remember it was shared with a number of other families who, like us had no other family members living in the same part of the world.
We all sat down at about 12.30 to roast turkey and all the trimmings, followed by a flaming Christmas pudding! Never mind the fact that it was roasting outside!
The Queen's Speech on the radio was listened to by us all (we didn't have TV in Zambia until I was about 12) and then we were allowed to play!
Join the conversation on Facebook and Twitter!
Tell us about the interesting Christmas traditions in your country or a country you've visited during the festive period!
Join the conversation on Facebook!