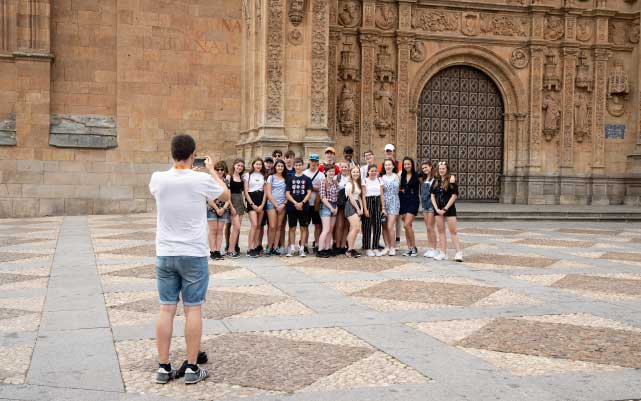 School name: Chesham Grammar School
Teacher name: Céline Occhionigro
Destination: Salamanca, Spain
Subject area: MFL

Salamanca is a great destination for school groups - the city is just the right size and the school is fantastic, very professional and friendly.
What was your main aim/objective for this trip?
Both cultural and educational. I wanted the students to experience Spanish life whilst staying with host families but also to improve their Spanish with the lessons every morning. I also wanted them to live in a beautiful and safe town for a week.
Why did you choose this destination?
I chose Salamanca because this is where Halsbury recommended we went. I wanted the students to stay in host families and I wanted them to have a certain amount of freedom but be safe. Salamanca is the right size city for that.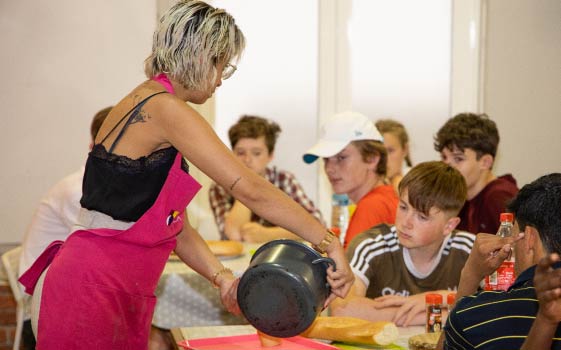 Can you briefly describe the visits and activities you participated in during this trip?
The students had lessons every morning. They also did many activities:
Visit of the market
Churros y chocolate
Tapas tour
Visit of the De Lis museum
Guided tour of the city
Guided tour of the cathedrals
Cookery lesson
Salsa lesson
Photo rally
Treasure hunt
Guided tour of Madrid on the way back
Why did you choose these visits and activities?
I wanted the students to be busy and to have a wide range of cultural experiences. I like the practical aspect of the cookery and salsa lessons as well as the cultural aspect of the visits. I also liked that they did some of the activities in groups on their own.
What will be your lasting memories of this trip?
Loads! Too many to name! Loved the tapas tour, looking at the pictures the students took for the photo rally…
Why did you choose Halsbury for this trip?
They were the only company offering host family accommodation.
How would you describe the experience of working with Halsbury on this trip?
James (our Itinerary Coordinator) was very efficient and quick to get back to me. He also was very helpful with any last-minute changes.