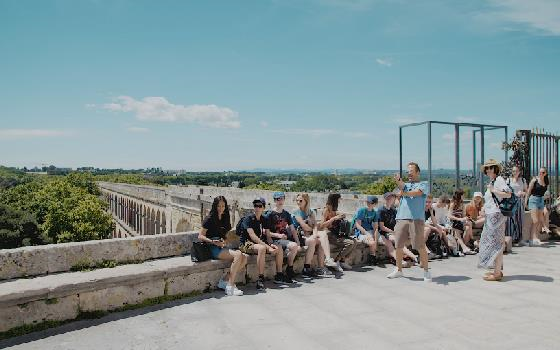 Who? Charters School, Ascot
Where? Montpellier, France
Why? Totally immersive Language Study Tour
Earlier this summer, a group of Year 10 students from Charters School visited Montpellier on one of our Language Study Tours. Here their teacher, Laura Stock, explains more.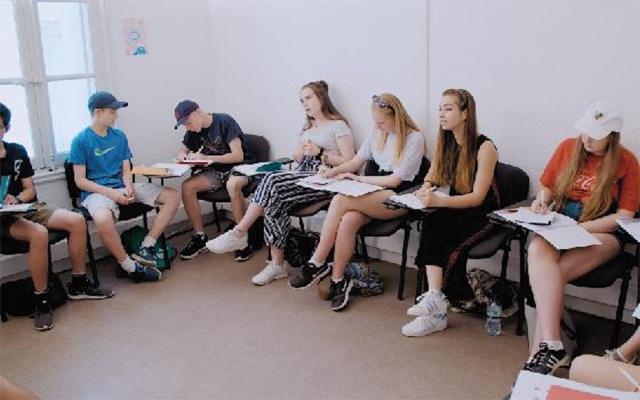 What is a Language Study Tour?
A Language Study Tour effectively involves structured lessons in the mornings during the week, and free time with teachers in the afternoons.
Prior to coming out, we're asked what the specific needs of our students are in terms of their lesson content, so we're able to give them an idea of their level and of any topics which we would like them to cover while we're out here.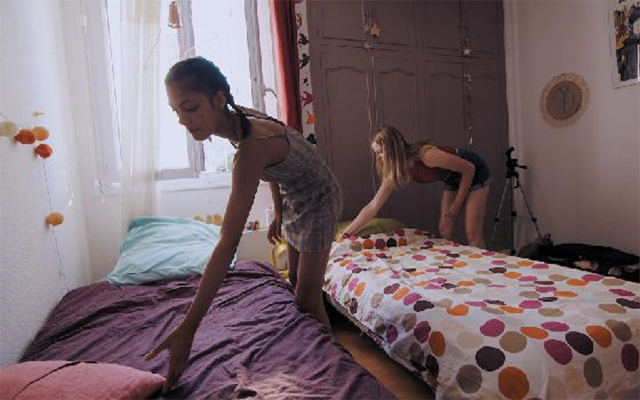 And what about the accommodation?
The students stay in host families - usually they stay in pairs, sometimes they stay in groups of three.
For me the host family stay is a really important part of the trip because they gain so much from being there, rather than in a hotel. The host families are exceptionally welcoming to the students and really show them what day-to-day life is like.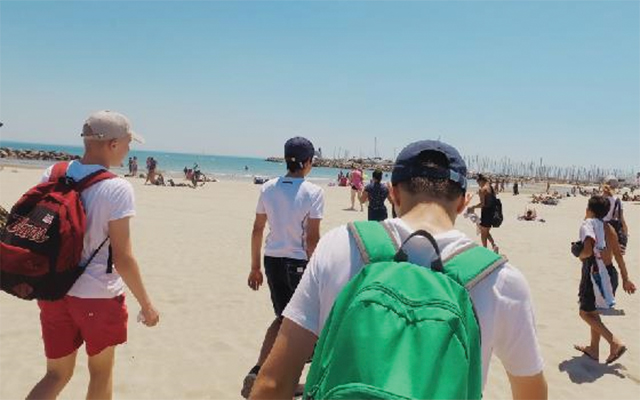 Are cultural activities arranged?
Yes. The cultural activities and the excursions can be chosen by the school that's coming, but we choose to give the students a bit of a mix of some more traditional cultural activities with some more fun activities such as going to the beach, going bowling and going shopping.
We go on a walking tour of the city centre with Grant, who's one of the teachers here and does the majority of the tour on French. And then we've visited the zoo and the beach, and the students have had an opportunity to go shopping and play pétanque.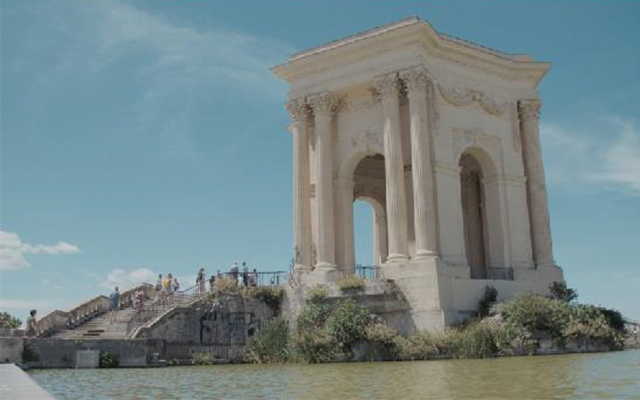 What's Montpellier like as a school trip destination?
Montpellier is an ideal destination for me because of the weather and its situation near the coast. We feel very safe here and we feel there's plenty to do.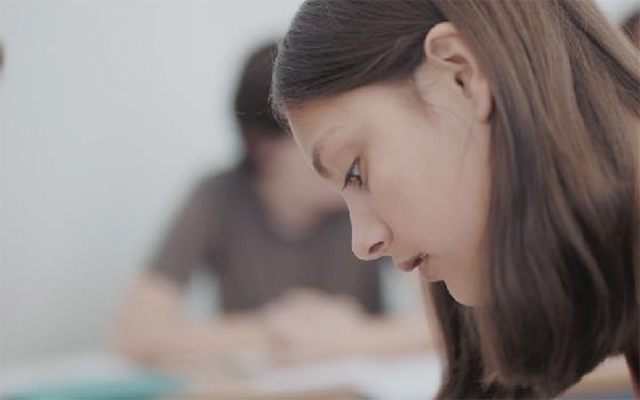 Why did you choose Halsbury to arrange this trip?
Operating the trip through Halsbury makes it significantly more straightforward for teachers. If there is any change to itinerary, we know that we're in good hands and that Halsbury will make the changes that are necessary.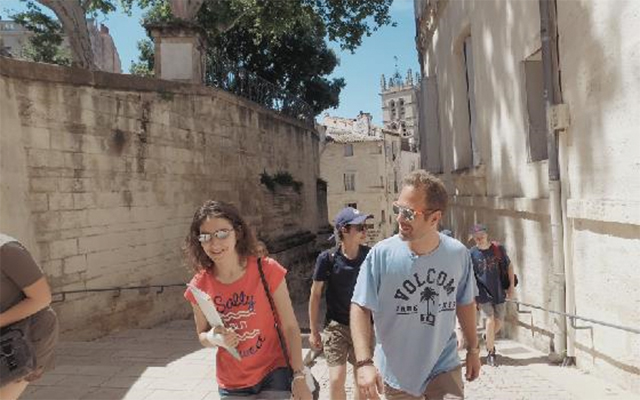 What have been the benefits of this trip for your students?
Once the children return to the UK, they certainly stand out in their class as somebody who's been on the trip. I would certainly recommend a Language Study Tour.
Also, as a teacher it's an opportunity to boost your own language skills, experience staying in a host family and spend time getting to know your students a bit better. So, it's a trip which is enjoyed both by the students and the teachers when we come here.
Would you recommend this trip?
I would certainly recommend a Language Study Tour to other teachers. This is the sixth time that we've run this trip to Montpellier, which speaks for itself in terms of the success of the visit.
Feeling inspired?
Ready to start planning your Language Study Tour to Montpellier or any of our other destinations? Contact us today for more information or to request your tailor-made quote.