This week is Anti-Bullying Week, an initiative organised by the Anti-Bullying Alliance. Its aim is to encourage everyone to take a stand against bullying, whether that's in school, or anywhere else where it occurs.
Everyone has some experience of bullying, whether directly or indirectly, and so everyone has some understanding of the impact it can have on the victim.
But it may shock you to find out that, according to a recent YouGov poll for the Diana Award, 51% of children are scared to put their hands up in class because they're scared it will lead to bullying. Over a third say that bullying has affected their grades and attendance and nearly a quarter say they've changed schools because of bullying.
Bullying is the top reason for children aged 11 and under to contact Childline, and one of the top three reasons overall (for all aged 19 years and under). For 9% of boys and 6% of girls who contact the charity regarding suicidal thoughts or feelings, bullying is an additional concern.
So, it's still a massive problem for young people and Anti-Bullying Week offers the opportunity to remind everyone of this fact.
It also offers the opportunity to talk about the problem in school with your students. To remind those that are bullying others that their actions can have very serious consequences. And to remind them that what they may consider 'banter' could be having a very negative effect on someone.
It's also the ideal time to remind all your students that there is plenty of help out there for them if they are worried about bullying.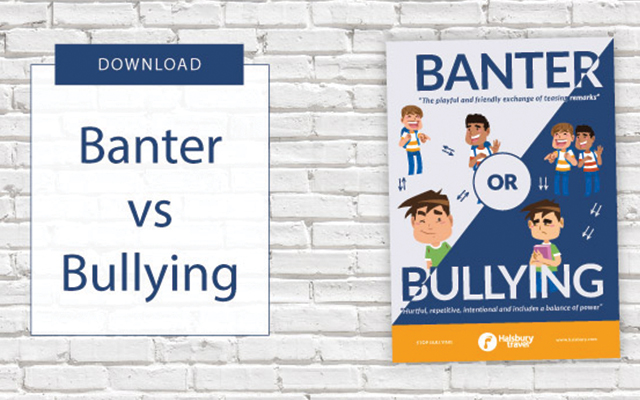 And we've designed these posters to put up around your school, to help you spread the message!