If you're thinking about arranging a school music tour in 2019/20 but are unsure where to go, don't worry!
Delphine, our Head of Music Tours, has picked her top tours for 2019/20: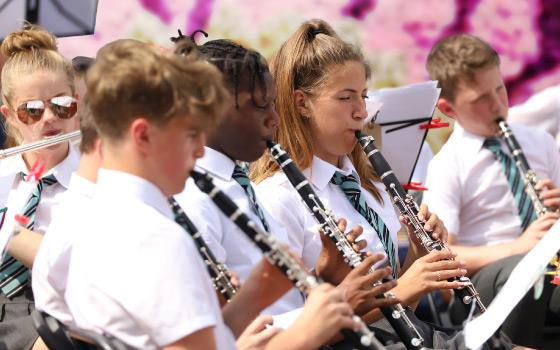 This lovely seaside resort between Amsterdam and the Hague is known for both its sandy dunes and its flower bulb fields. If that sounds wonderfully, typically Dutch, that's because that's exactly what Noordwijk is!
Your ensemble will have the opportunity to perform in a variety of venues, including the lovely market square in the beautiful city of Delft, and the delightful, traditional wooden hamlet of Zaanse Schans.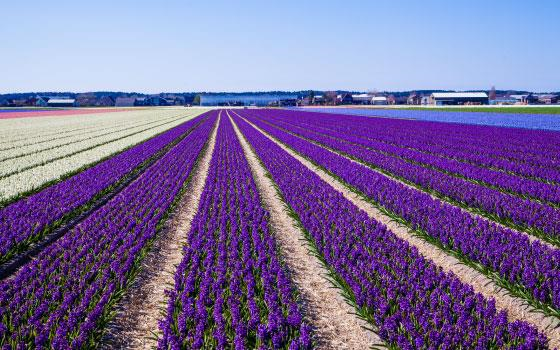 And when you're not performing, there will be loads of opportunity to soak up the local culture and explore. You can spend the day in the Dutch capital, Amsterdam, taking a cruise along the famous canals, or visiting the house in which Anne Frank and her family hid from the Nazis.
To see what a school music tour to Noordwijk is really like, check out the video from the Becket School's recent tour there.
Between Milan and Venice lies the largest lake in Italy – Lake Garda. This spectacular Alpine lake has long attracted tourists from all over Western and Central Europe thanks to its mild climate, elegant towns and villages, and rich history and culture.
Shared between three Italian regions (Lombardy, Veneto and Trento-Alto-Adige), Lake Garda boasts a really interesting cultural diversity.
The backdrop of the dramatic Alps combined with the tranquillity of the lake itself makes this a simply stunning setting for a school music tour. Plus, it's also close to the historic cities of Verona and Venice, where it's possible to perform at Mass at the world-famous St. Mark's Basilica.
And the shores of the lake really come alive in the summer, when musical performances are regularly enjoyed by locals and tourists.
July tends to be the most popular month for school groups to tour here, as it really does provide a fantastic end-of-year treat, with the opportunity to showcase your ensemble's hard work and talents to international audiences.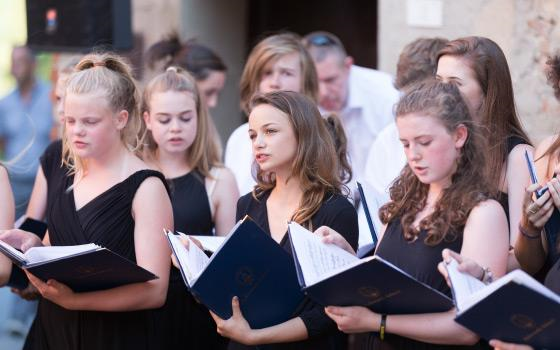 There's a great range of venues in which to perform in Lake Garda, from churches and theatres to lively town squares and the aforementioned St. Mark's Basilica in Venice. It's also possible to perform at Italy's largest theme park, Gardaland!
The theme park holds an annual international music festival that attracts large crowds from all over Europe!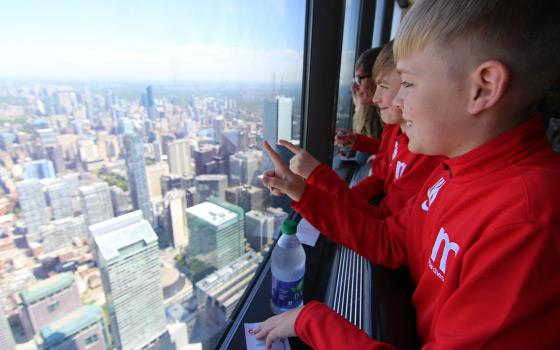 If you want to take your students a little further afield on your next school music tour, then Toronto is a fantastic option.
Considered one of the most multicultural, cosmopolitan cities in the world, Toronto is a centre for Canadian art and culture.
For an experience your ensemble will never forget, why not perform a concert overlooking Niagara Falls? Oakes Garden Theatre is a curved pergola overlooking a central amphitheatre which provides a spectacular setting for a performance.
Other exciting performance venues in Toronto include churches such as St. Michael's Cathedral, and Brookfield Place, home to some of the world's most prestigious financial and legal companies. Lunchtime concerts here in the centre's own stage always go down a treat!
And, if travelling during the ice hockey season, choirs can even apply to sing the Canadian national anthem at a Toronto Marlies game!
Ready to start planning your next school music tour?
Contact us today for further information or to request your no-obligation, tailor-made quote.